Your support helps our team of passionate and dedicated people around the globe protect wild cats and the wild places they live. Whether they direct Panthera's conservation and research strategies, educate the world about wild cats or build our global operations, Panthera's leaders are devoted to our mission to preserve wild cats for future generations. 
Panthera's team is not alone in tackling this challenge. Anyone and everyone who loves wild cats is part of this movement. Explore our Help Cats page to see how you can get involved. 
The People of Panthera
Whether on the frontlines of conservation or based in our New York City headquarters, Panthera is led by a burgeoning team of multinational scientists, law enforcement professionals and other wild cat advocates.
Our team includes over 100 staff working and leading projects in over 35 countries across four continents.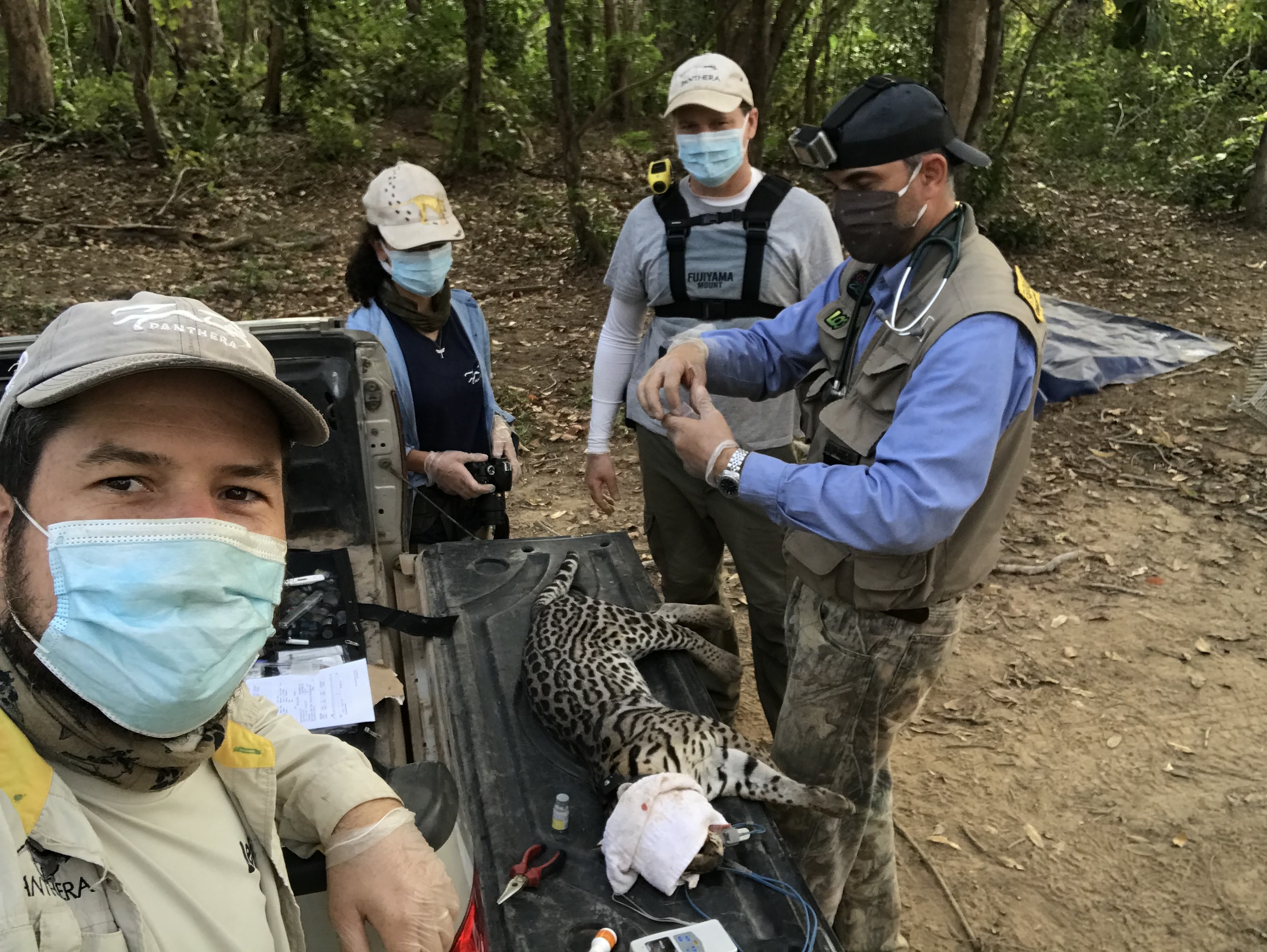 Leadership
Fred Launay, Ph.D.
President and CEO
Yury Beyzarov
Interim Chief Financial Officer
Angela Ambrosini
Senior Director, Strategic Communications and Public Engagement
Carolyn Gibson
Senior Director, Human Resources and Internal Operations
John Goodrich, Ph.D.
Chief Scientist
Director, Tiger Program
Guy Balme, Ph.D.
Executive Director, Conservation Science
Joe Smith, Ph.D.
Executive Director, Conservation Action
Eric Ventura
Director, Business Development
Program Directors
Howard Quigley, Ph.D.
Deputy Executive Director, Conservation Science and Senior Director, Jaguar Program
Mark Elbroch, Ph.D.
Director, Puma Program
Byron Weckworth, Ph.D.
Director, Snow Leopard Program
Director, Conservation Genetics
Wai-Ming Wong, Ph.D.
Director, Small Cats Program
Kim Young-Overton, Ph.D.
Director, Cheetah Program
Gareth Mann, Ph.D.
Director, Leopard Program
Abishek Harihar, Ph.D.
Deputy Director, Tiger Program
Directors
Karen Wood
Senior Director, Global Policy
Susie Weller Sheppard
Director, Public Relations
Alex Varga
Director, Regional Programming
Ross Pitman, Ph.D.
Director, Data Science
Hugh Robinson, Ph.D.
Director, Applied Science
Chris Cline
Chief Technologist
Fernanda Ribeiro
Director, Institutional Partnerships
Grégory Breton
Managing Director, Panthera France
Regional Directors
Philipp Henschel, Ph.D.
Regional Director, West and Central Africa
Kristine Maciejewski, Ph.D.
Regional Director, Southern and East Africa
Roberto Salom-Pérez, Ph.D.
Regional Director, Mesoamerica
Conservation Science
Rana Bayrakcismith
Senior Program Manager, Conservation Science
Conservation Action
Maya Bankova
Program Manager, Conservation Action
Counter Wildlife Crime Unit
Camilla Fritze
Chair, Counter Wildlife Crime
Andrea Moshier
Coordinator, Counter Wildlife Crime Projects
Mark Booton
Law Enforcement Advisor