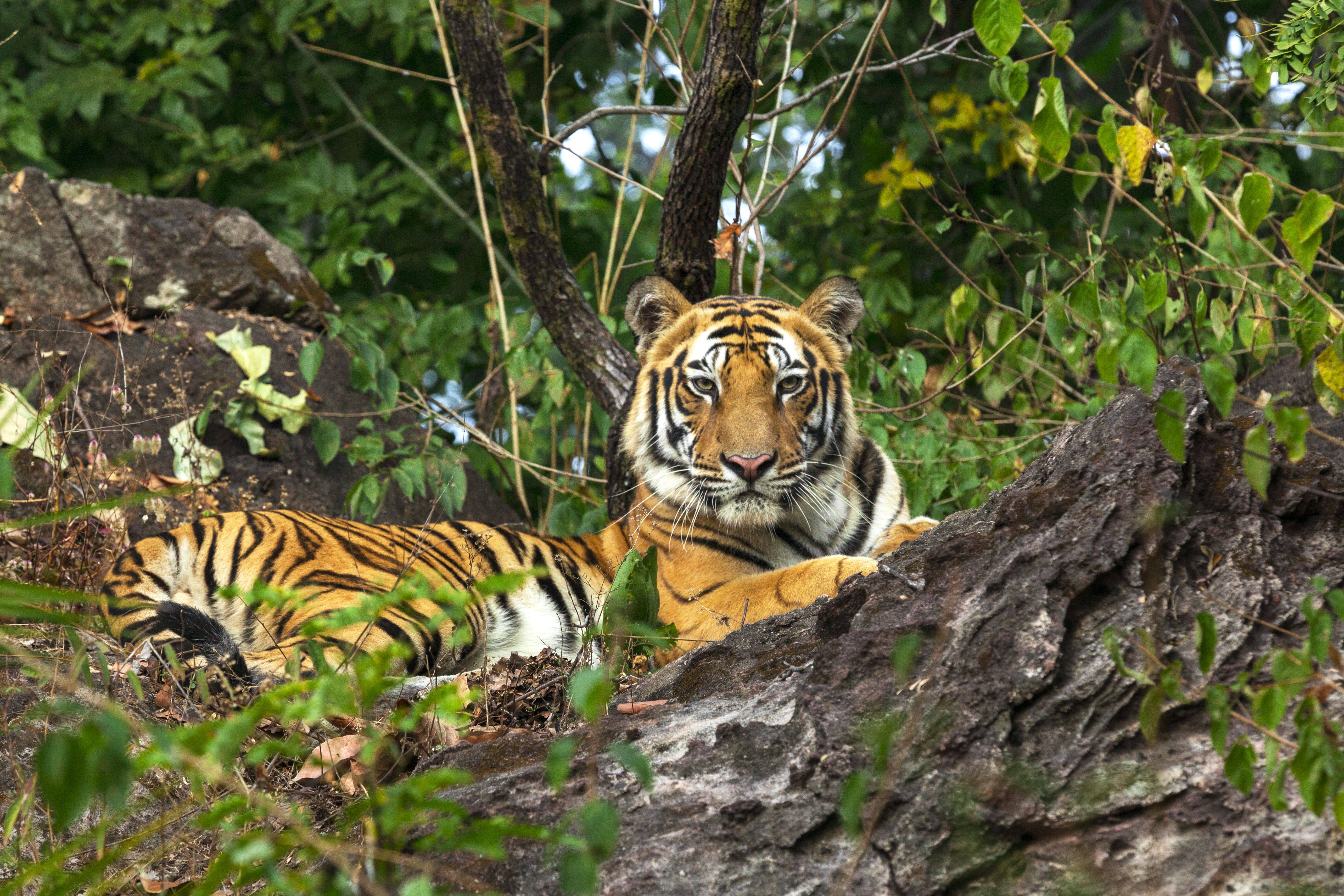 The Global Alliance for Wild Cats is an international coalition of the world's leading environmental philanthropists who share an extraordinary vision to preserve global wildlife habitat and biodiversity by protecting the world's wild cats.
Formed in 2014 under the auspices of His Highness, Mohamed Bin Zayed Al Nahyan, the Crown Prince of Abu Dhabi, the Global Alliance includes members from China, India, Saudi Arabia, the United Arab Emirates and the United States who have each pledged $20 million over 10 years to wild cat conservation — the cornerstone of a $200 million campaign to save the world's wild cats.
 
The Global Alliance was conceived by Dr. Thomas S. Kaplan, Panthera's Founder, and his wife, Daphne Recanati Kaplan. It provides critical support to Panthera and its partner NGOs for the development and implementation of science-based solutions that address the primary threats facing big and small cats: poaching for the illegal wildlife trade, human-cat conflict, loss of prey species and habitat loss and fragmentation.
 
Among the initiatives that the Global Alliance is funding are: the stabilization and recovery of critically endangered tiger populations in Asia; expansion of anti-poaching units and world-class site security strategies to protect Africa's lions, leopards and cheetahs; development and implementation of a comprehensive snow leopard conservation program; the preservation of the 5,000-mile jaguar corridor in Latin America, one of the most ambitious conservation projects in the world; protection of global leopard populations, including the Arabian leopard; and various novel ecological and conservation initiatives focused on the world's 33 small cat species.
In June 2019, Saudi Arabia's Royal Commission for AlUla (RCU) joined The Global Alliance with a commitment to invest US$20 million over the next 10 years to conservation measures, focusing on the critically endangered Arabian leopard and leopard populations around the globe. These efforts, led by HH Prince Badr bin Abdullah Al-Saud, include establishing a global fund to support the future of this rare big cat species. 
 Less than two years later, in March 2021, philanthropist Jonathan Ayers and the Ayers Wild Cat Conservation Trust joined The Global Alliance with a pledge of $20 million over the next 10 years for wild cat conservation, with a particular focus on preserving small wild cats.
"Panthera is the gold standard in big cat conservation. It has the proven capacity and expertise to implement this all-important global effort to save the most charismatic members of the animal kingdom."

Her Excellency Razan Khalifa Al Mubarak

IUCN President and Panthera Board Member, Mohamed bin Zayed Species Conservation Fund & Secretary-General, Environment Agency – Abu Dhabi
"One of the things that drew me to Panthera is its focus on wild cats — and focus leads to impact. Panthera's suite of talented scientists, my fellow Global Alliance members and I all share a deep-rooted dedication to unearthing the science that will help conserve wild cats, reversing species' declines, elevating their unsung plight with our voices and making their preservation a global priority for all." 

Jon Ayers

Board Chair