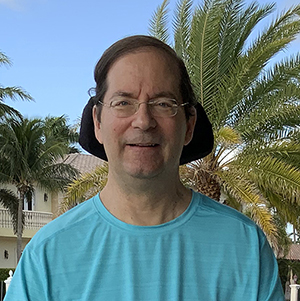 Board Chair

As Chairman and CEO of IDEXX Laboratories (NASDAQ: IDXX) from 2002 through 2019, Jon led a global team of over 8,000 employees dedicated to enhancing the health and well-being of pets. As a leading animal health company, IDEXX has invested more than 80% of the industry's R&D in diagnostic and information technology, bringing novel offerings that significantly advanced the standard of care for veterinary medicine. During Jon's tenure, the company grew annual revenues from $380 million to $2.4 billion, while the company's share price enjoyed a more than 40-fold increase.

Jon has a degree from Yale in Molecular Biophysics and Biochemistry and an MBA from Harvard Business School where he graduated with high distinction (top 5%).

Jon is and always has been a "cat person," having had many beloved felines (F. catus) as part of his family. As a conservationist, Jon is a believer in the importance of species conservation. Inspired by the work of the Mohamed bin Zayed Species Conservation Fund, Jon began supporting Panthera in 2017. Jon and his wife Helaine have established The Ayers Wild Cat Conservation Trust dedicated to the conservation of felidae in the wild and the vast landscapes upon which they depend. Jon has a keen interest in small wild cats and has recently helped kickstart Panthera's Small Cats Program. Jon also supports lion conservation through Panthera as well as the Lion Recovery Fund, having observed that the conservation talent dedicated to this iconic feline species exceeds the current available funding.

Accelerating his dedication to the future of wild cats around the world, Ayers and The Ayers Wild Cat Conservation Trust joined Panthera's Global Alliance for Wild Cats in March 2021 with a commitment to invest at least $US 20 million over the next 10 years for wild cat conservation. This pledge will support a range of critical and strategic wild cat conservation measures, with a particular focus on the preservation of the world's 33 small wild cat species. 

In September 2021, Jon assumed the position of Chair of the Board of Directors. Panthera Founder and 15-year Board Chair Dr. Thomas S. Kaplan remains on Panthera's Board and has assumed the Chairmanship of The Global Alliance for Wild Cats.