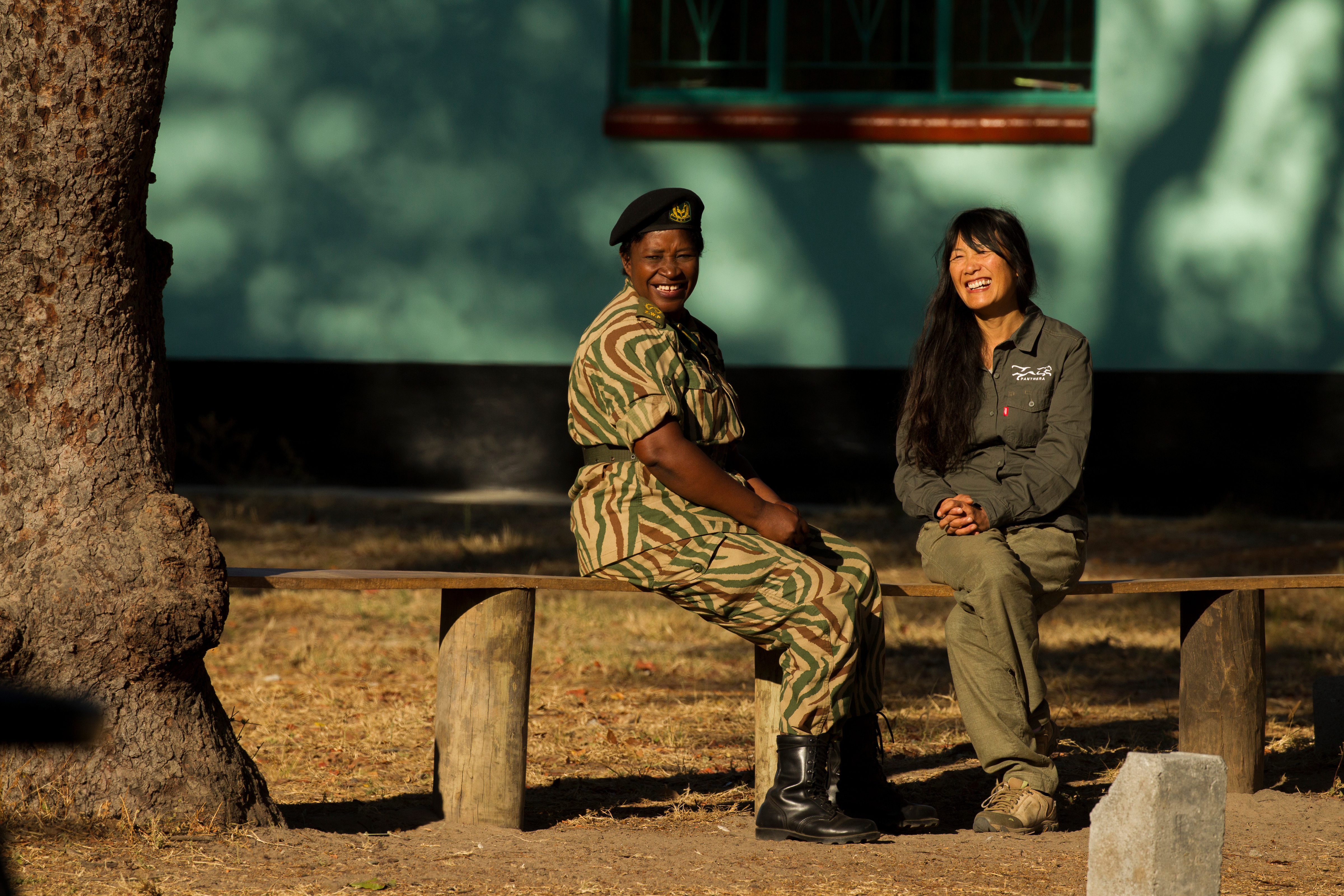 Be a Part of Our Pride
Saving wild cats for future generations will take the efforts of passionate people from across the world. Whether you're a wildlife biologist or an expert in managing nonprofits, we all have a part to play in protecting cats. While Panthera is headquartered in New York City, we have offices and project sites across the world and welcome applicants from diverse backgrounds. 
Join our team and:
Make a difference: End each day knowing that you've helped to protect the world's most iconic and threatened species;
Make connections: Work with experts from across the globe and with diverse skill sets and backgrounds; and
Make a living: Receive a competitive salary and benefits no matter where you work.
Why Panthera
Panthera's Story
Narrated by Jeremy Irons, this tells the story of the state of wild cats around the globe and the critical conservation work Panthera is carrying out to ensure their future.
Panthera Staff Speaks Out: Saving Wild Cats Saves The Planet!
Our global conservation efforts seek not only to save wild cat populations but also to preserve the landscapes, communities and culture that they're connected to. When you support Panthera, you help us protect these species and the wild places they live, providing a sustainable future for all of us.
Interns and Volunteers
Panthera offers paid internships to students, early career applicants and those who want to make a career pivot. The majority of these positions are based at our headquarters in New York City. See available internship opportunities and other openings. 
Panthera is currently building its volunteer program. If you believe you have skills you can contribute remotely, please email us at info@panthera.org. You can also help us fundraise or spread the word about how to save wild cats. At this time, we do not have opportunities to volunteer in the field.
Employee Benefits
At Panthera, we care about our employees! Full benefits are available including employee assistance programs, commuter benefits, and so much more.