Wild Cat Species

— Snow leopard

— Eurasian lynx

— Pallas's cat

— Jungle cat

— Asiatic wildcat
Priority Landscapes

— Central Tien Shan, Issyk Kul and Naryn Provinces

— Turkestan Mountains

— Osh Province 
The mountains of Kyrgyzstan serve as critical habitat for snow leopards and help to connect populations across the species' range. Yet, throughout much of the country snow leopards are threatened by human activities, including direct persecution in retaliation for livestock losses, poorly managed hunting of wild ungulate (hoofed mammals) prey like ibex and argali, and competition between those prey and domestic livestock. While snow leopards are notoriously mysterious, we are rapidly improving our understanding of the population and distribution of them. However, the status and distribution of other wild cats in Kyrgyzstan, such as Eurasian lynx and Pallas's cat, remain poorly understood. In collaboration with our partners, Panthera is working to:
Better understand snow leopards through population monitoring, as well as research investigating predator-prey ecology and spatial ecology;
Evaluate and describe snow leopard populations, their connectivity and the impacts of the landscape on gene flow;
Establish and incentivize community-based conservation initiatives that help to protect snow leopards and their prey in otherwise unprotected landscapes; 
Build local capacity to monitor snow leopard, ibex and argali populations and distributions; and
Improve Kyrgyz law enforcement capacity to detect, disrupt and prosecute wildlife crime.
Since 2019, Panthera has focused on improving wildlife law enforcement capacity to intercept and prosecute wildlife crimes by providing the training, researchers and analysts necessary to support and establish conservation check posts on roads entering the Central Tien Shan landscape. This work has included embedding a wildlife detection dog (trained to recognize scents of the ibex, argali, snow leopard and saker falcon) and a handler at a post, establishing two new posts, helping State Agency on Environmental Protection and Forestry (SAEPF) employees inspect vehicles by hiring and training three researchers to staff the three check posts and training an analyst and a data entry staffer within SAEPF headquarters in Bishkek.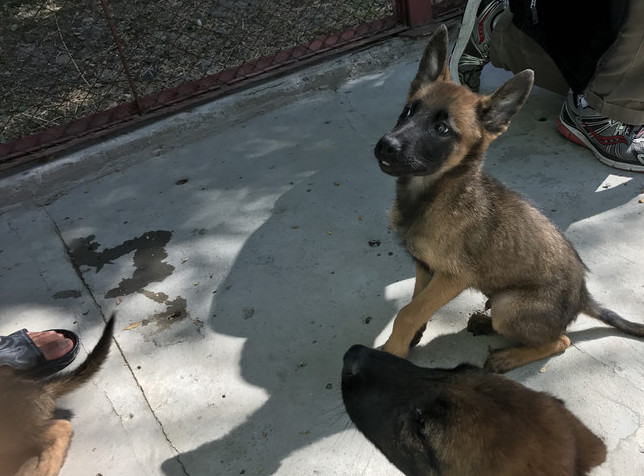 In 2015, Panthera supported the first wildlife detection dog training program in Kyrgyzstan, to help deter illegal trade. Dog teams are regularly stationed at international airports and land border crossings, and additional teams are training in Bishkek for future deployment.
Partners
Ilbirs Foundation, was founded in 2018 to promote the conservation of Kyrgyzstan's flora and fauna through community involvement and research.
Ilbirs carries out activities concerning rare and endangered species in educational, cultural and charitable spheres and conducts field research on climate change and threats to wildlife species such as snow leopards and marmots.
Contact
Dr. Byron Weckworth
Bweckworth@panthera.org

Dr. Shannon Kachel
Skachel@panthera.org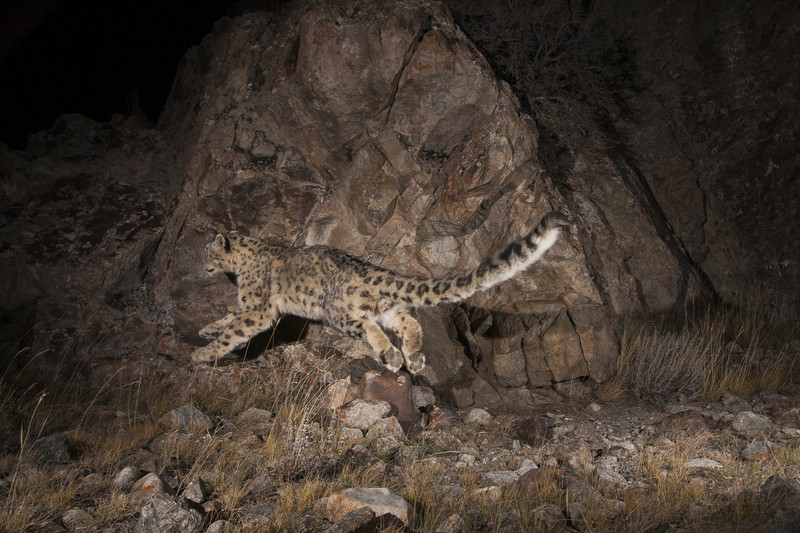 Staff
Byron Weckworth, Ph.D.
Director, Snow Leopard Program and Conservation Genetics Program
Shannon Kachel, Ph.D.
Conservation Scientist