Wild Cat Species

— Tiger

— Leopard

— Clouded Leopard

— Sunda Clouded Leopard

— Flat-Headed Cat

— Leopard Cat

— Marbled Cat

— Asian Golden Cat

— Bay Cat
Priority Landscapes

— Kenyir-Taman Negara Core Area

— Deramakot Core Area 
Panthera has been present in Malaysia through partners for almost a decade. At the beginning of 2020, Panthera incorporated an office in Malaysia - Panthera Wild Cat Conservation Malaysia Sdn. Bhd. (1360887-U), strengthening the capacity to protect the country's wild cats in support of and partnership with the Government of Malaysia and other local partners.
In Peninsular Malaysia, Project Kenyir continues the work started by Rimba under their Harimau Selamanya project in partnership with Panthera and Woodland Park Zoo. This project focuses on the monitoring and protection of three wild cat species in the Kenyir-Taman Negara Core Area: the Malayan Tiger (Panthera Tigris Jacksoni), the Leopard (Panthera Pardus) and the Clouded Leopard (Neofelis Nebulosa) and their prey.

On the island of Borneo, Project Dupot monitors and protects the Sunda Clouded Leopard (Neofelis Diardi) and other Bornean wild cats and their prey in the Deramakot Core Area, a mixed-use landscape in Sabah. Using counter-poaching strategies developed for this region, we work closely with the Sabah Forestry Department, Sabah Wildlife Department, as well as the Keramuak Community Rangers to increase the level of security across the Deramakot landscape.
Partners
Sabah Wildlife Department

Woodland Park Zoo, Rimba
Nature Based Solutions Sdn. Bhd.
Department of Wildlife and National Parks,
Terengganu State Parks Management Council
Sabah Forestry Department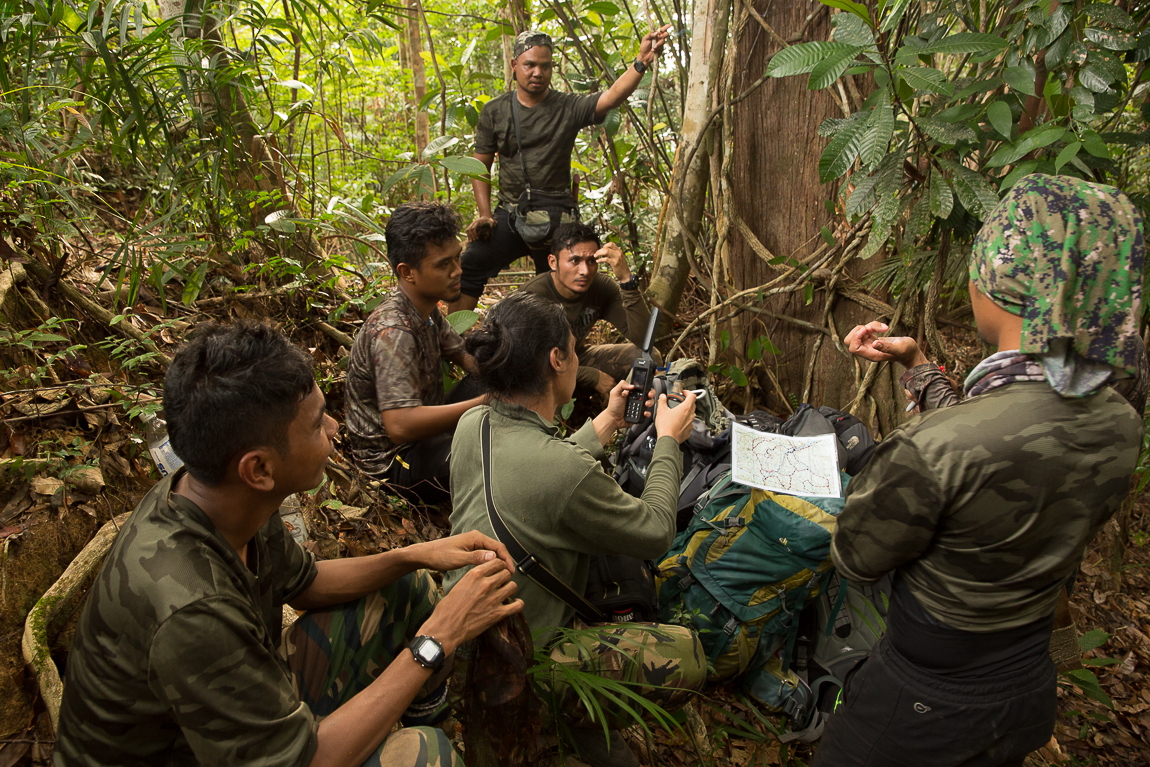 Contact
Panthera Wild Cat Conservation Malaysia Sdn. Bhd. 
(1360887-U)
Room L13, G0.16, The Square, Jaya One,
72A, Jalan Universiti, Seksyen 13, 46200
Petaling Jaya, Selangor, Malaysia
Wai Lee Lam
wylam@panthera.org
+603-27791394
Staff
Wai Yee Lam
Malaysia Country Manager
Rob Pickles, Ph.D.
Lead, Program Analytics, CA
Sylvester Gimil
SENIOR PATROLLER, PROJECT DUPOT
Mohd Hamizan bin Malek
SENIOR PATROLLER, PROJECT KENYIR
Haostin Jineh
SENIOR PATROLLER, PROJECT DUPOT
Azlan bin Sulaiman
Patrol Captain, Project Kenyir
Mohd Farezzuan bin Mohamed Zahabar
SENIOR PATROLLER, PROJECT KENYIR
Eddy bin Apa
SENIOR PATROLLER, PROJECT KENYIR
Kamarudin bin Limau
SENIOR PATROLLER, PROJECT KENYIR
Landur bin Mohamad
SENIOR PATROLLER (K9), PROJECT KENYIR
Andrew Stephen
SENIOR PATROLLER (K9), PROJECT KENYIR
Maslan bin Apa
Senior Patroller, Project Kenyir
Azrie Petrus
Patrol Lead, Project Dupot
Roshan Guharajan
Project Coordinator, Project Dupot
Melynda Cheok
Wildlife Analyst, Project Kenyir
Faiz Yusoff
Asset Manager, Project Kenyir
Chee Chean Phung
Problem Analyst, Project Kenyir
Jaffly Jubili
Data Officer, Project Dupot
Thye Lim Tee
Monitoring Coordinator, Project Dupot
Beathres Petrus
COMMUNITY ENGAGEMENT OFFICER, PROJECT DUPOT
Samantha Lai
Admin and HR Support, Panthera Malaysia