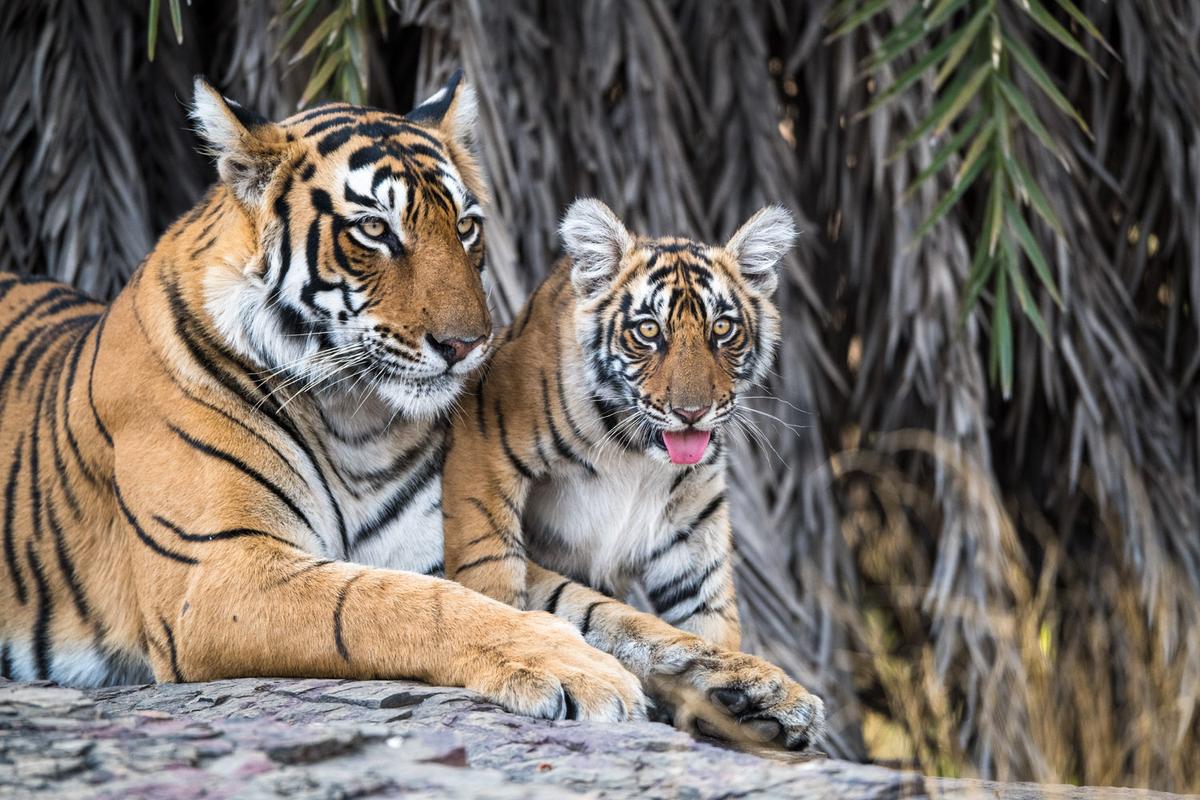 The Tiger Dialogues series, hosted by WWF-India, WCS-India and Panthera, explores tiger conservation in a historical light. Throughout the series, new avenues will be explored and interesting insights will be given into the past, present and future of tiger conservation.  
These moderated panel discussions co-hosted will place tiger conservation in India in its historical context, bring current conversations into sharp focus, and broaden opportunities and constituencies for tiger conservation.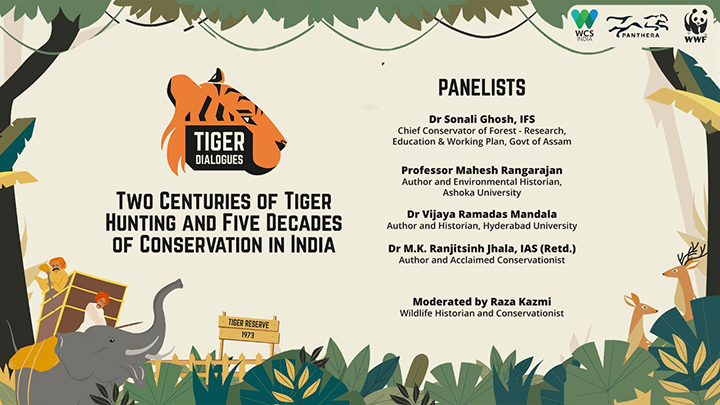 First Panel
Two Centuries of Hunting and Five Decades of Conservation in India: Learning from the Past to Secure the Future of India's Wild Tigers 

Date: July 30, 2022, Saturday 
Click here to listen to the session
In the first panel, we invite you to participate in a discussion among India's foremost environmental historians and conservationists on how the past has influenced the present and will continue to influence the future of our national animal. This discussion will cover a period of two centuries starting with the colonial legacy of 'sport-hunting' and their policy of 'destroying dangerous beasts' to the emergence of conservation as a philosophy in India culminating in the Wildlife Protection Act, 1972. Lastly, the discussion will also dwell on how learnings from the past can be brought to bear on current-day conservation decision-making to ensure a future for tigers in landscapes with fractured geographies and intertwined histories.
FUTURE SERIES
Second Panel: Tiger Conservation in (Fragmented) Landscapes of Tomorrow
Date: August 27, 2022 
Time: 5-6:30 PM (IST)