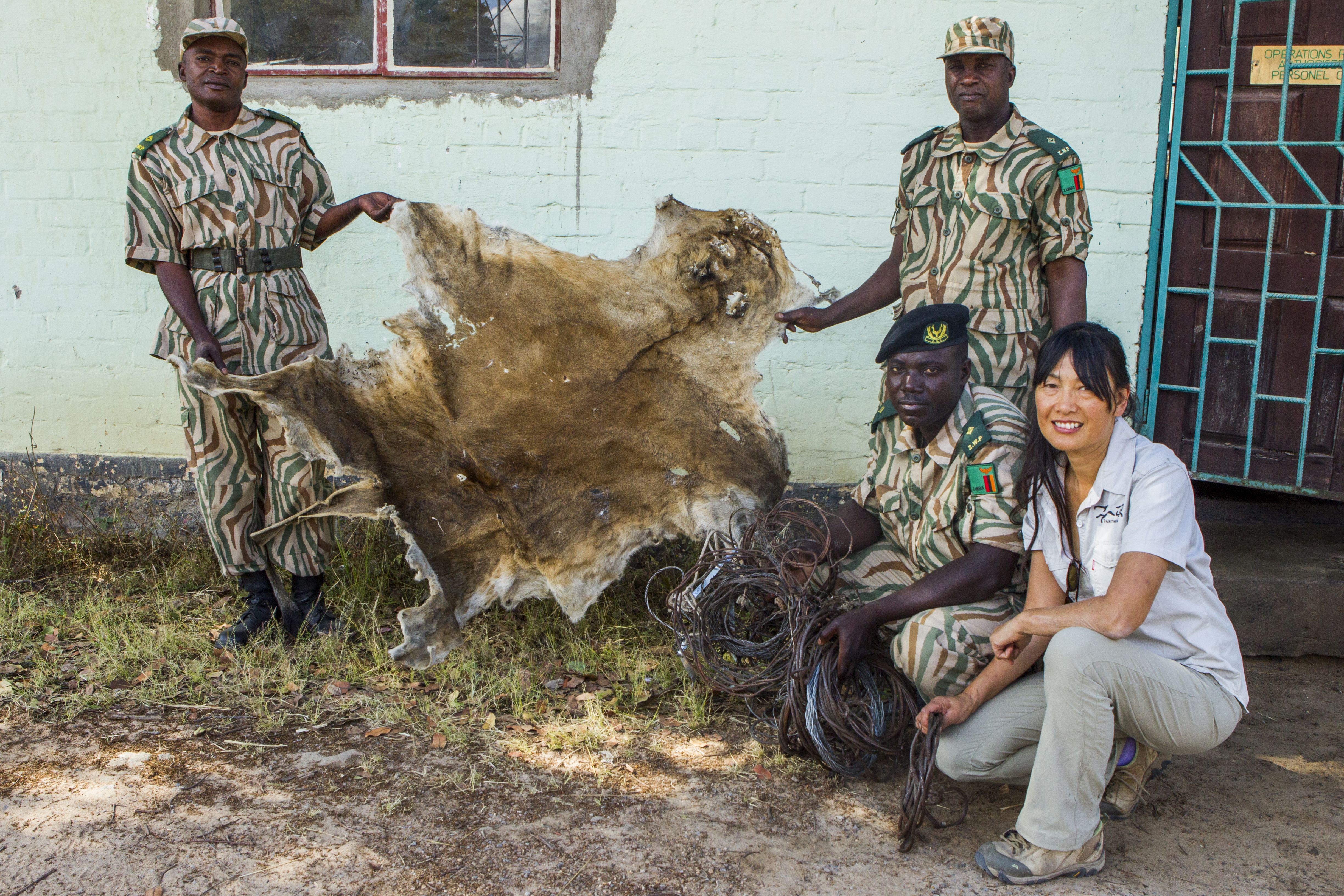 Poaching is one of the biggest threats to wild cats around the globe. Whether they are targeted for their body parts or the illegal pet trade, wild cats risk being shot, poisoned or snared in even the most remote habitats. Poaching for illegal wildlife trade has become a serious threat to not only tigers, but also lions, jaguars and other species. Wildlife rangers often lack the resources and training to counter the increasingly determined criminal groups targeting cats.
Wild cat prey is also hunted to sell in meat markets and for subsistence, known as bushmeat. Overhunting of their prey starves cats or inadvertently maims or kills them in dangerous snares and traps. Felids face prey depletion because of competition with poachers, and human-cat conflict increases when the predators turn to livestock for food. A rampant trend across the world, the bushmeat trade is considered a primary threat to many species.
Poaching of wild cats and their prey can lead to disastrous consequences, including population loss, unbalanced ecosystems and even the spread of major illnesses. By addressing not only the crimes themselves, but the motivations behind poaching (food insecurity, poverty and conflict over livestock and livelihoods), we are reducing the killing of wild cats and their prey before it's too late.
Our Impact 
Panthera protects wild cats from poaching by securing their habitat and equipping highly trained anti-poaching teams to apprehend and gather the evidence necessary to convict poachers. We focus on the latest techniques to detect and deter poaching and we collect and analyze law enforcement data by working with governments, communities and other NGOs.
With our supporters behind us, we have:
Established anti-poaching teams in 12 core areas and trained over 300 rangers worldwide;
More than tripled the number of tigers detected in Manas National Park, India, a former conflict area where they were nearly poached to local extinction;
Prevented the poaching of an average 8,000 animals per year in Kafue National Park, Zambia, increasing the lion population on the Busanga Plains World Heritage Area by over 300 percent;
Used acoustic monitors that record gunshots and conversations to predict poacher patterns and curtail poaching in Guatemala and Honduras; and
Created the PoacherCam, a groundbreaking camera with a specialized human-detection algorithm that can remotely alert anti-poaching patrols to the presence of passing intruders.