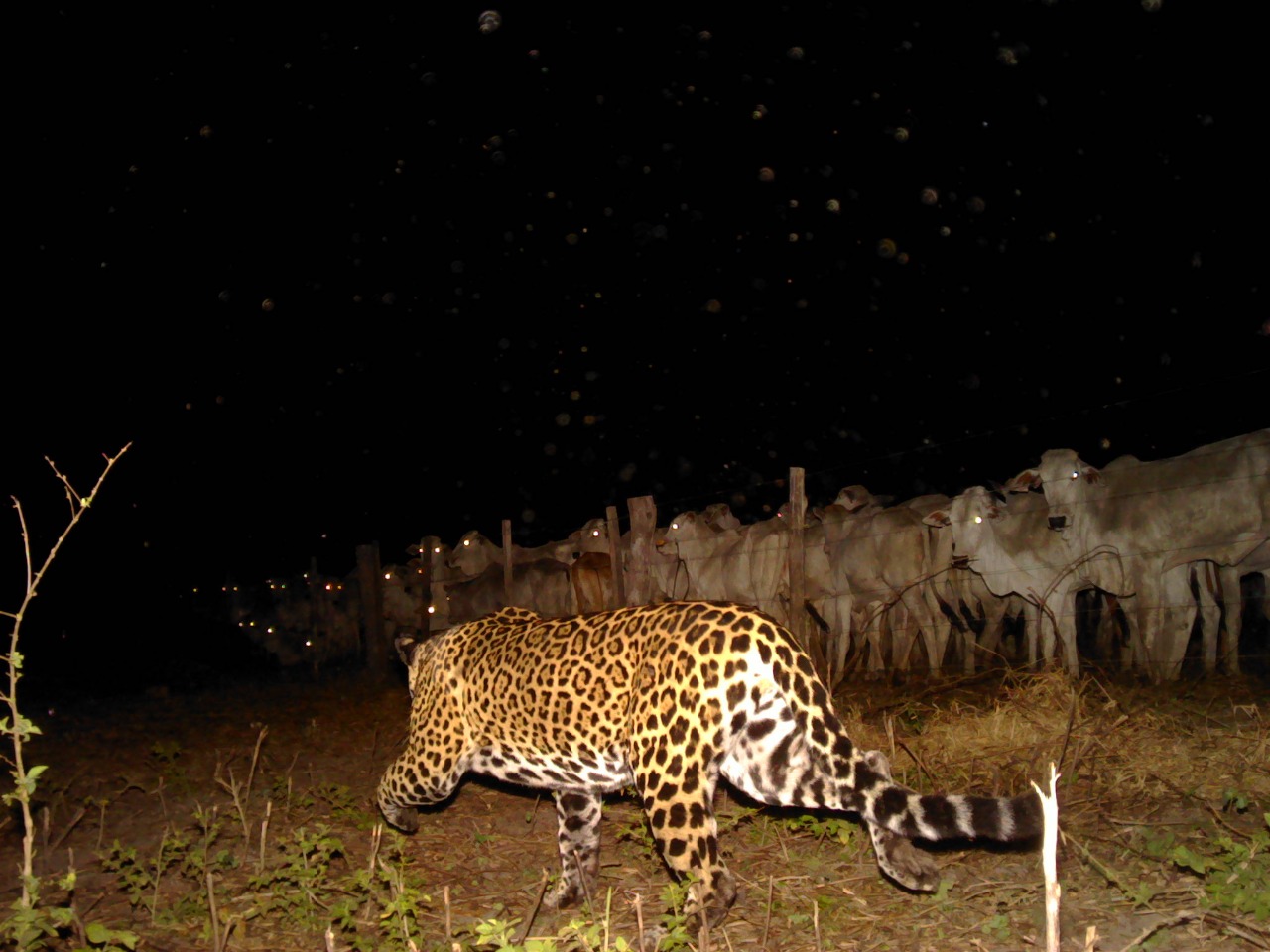 Living alongside large carnivores like big cats can be challenging. Depletion of their natural prey due to habitat loss or overhunting leaves cats with limited options. When they turn to livestock for an easy meal, conflict is inevitable. For ranchers and herders, an attack on livestock may mean an unrecoverable economic loss. The threat to their livelihood can lead people to kill local cats in retaliation or as prevention of future losses. To counteract this trend, Panthera and our supporters work with communities living alongside wild cats to develop livestock protection techniques and alternative livelihood options through ecotourism and conservation jobs, where a thriving cat population is to their benefit.
Our Impact
Panthera has helped thousands of family ranchers and farmers protect their livestock through sometimes simple, sometimes innovative solutions, like building predator-proof corrals, putting bells on livestock collars and installing lights and solar-powered electric fencing. We introduce guard animals like working dogs and territorial cattle breeds that will drive away wild cats if they approach a herd. Panthera has also supported communities in building safe and sustainable ecotourism economies by advising on wildlife viewing guidelines, training and equipping community members to host tourists in their homes, guiding nature tours, selling goods to tourists and employing community members in park infrastructure and ecological maintenance. We have:
Built over 200 predator-proof corrals in Ladakh, India, that have solved 95% of the livestock depredation cases by snow leopards and other predators;
Created a network of almost 100 demonstration ranches in Latin America where ranchers learn how to implement our livestock predation prevention techniques — and see that they work;
Employed or supported 400 people who live in Luengue-Luiana and Mavinga National Parks, Angola, as we build a new ecotourism economy in the area; and
Used livestock protection and ecotourism to increase jaguar sightings by 2,000% (despite the flow of tourists only doubling) in the Llanos region in eastern Colombia.