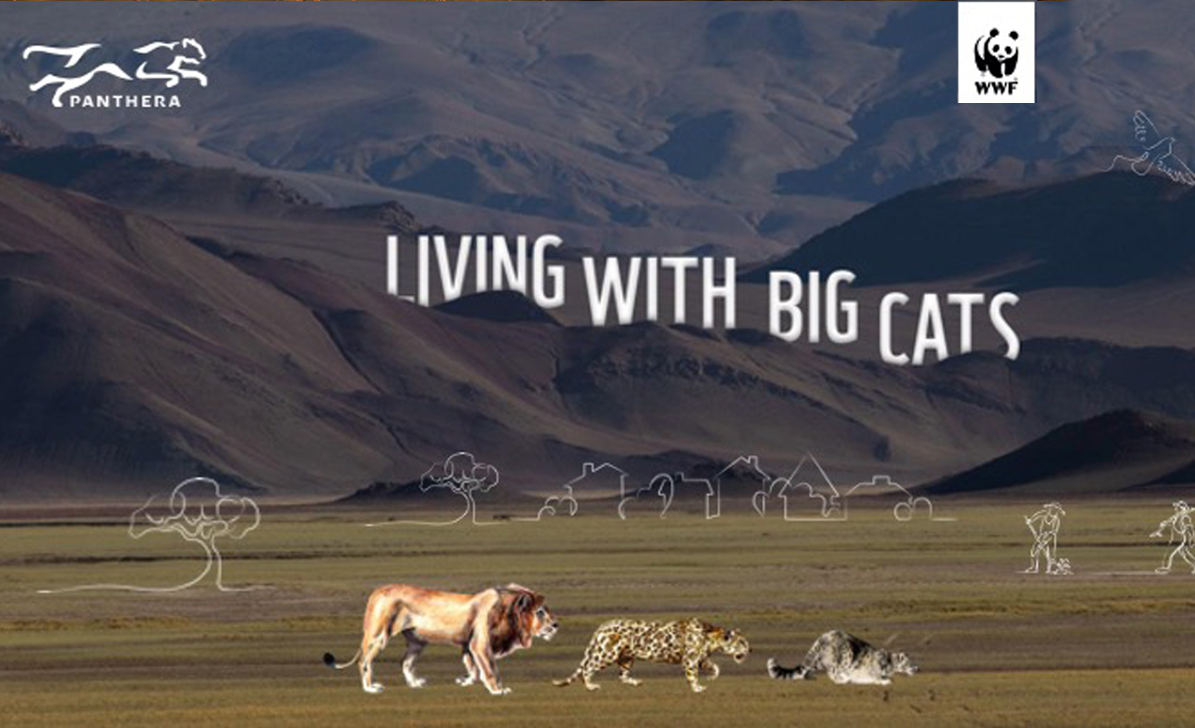 Panthera and WWF recently launched the Living with Big Cats Initiative, a coexistence-focused approach to conserving big cats that will have a ripple effect on both biodiversity conservation and peoples' well-being. As apex carnivores, big cats are crucial to the flora, fauna and overall biodiversity of their ecosystems. Healthy wild cat populations signal the integrity and functionality of landscapes and point to the effectiveness of strategies aimed at reversing biodiversity loss and mitigating climate change, aiding conservationists in measuring the success of conservation action.

This initiative will engage communities that live alongside big cats to understand their particular challenges, propose solutions that are adaptive and scalable and foster coexistence, while simultaneously conducting joint research in a standardized, scientifically-sound manner to better understand wild cat ecology, population trends, and the main threats facing these species. Tactics include camera trapping, non-invasive genetics and PantheraIDS (Integrated Data System) technology. Very importantly, Panthera and WWF are joining forces to advocate for big cats conservation at national, regional and global level and to facilitate partnerships that will maximize impact and form a shared agenda.
Vision: By 2030, the costs of living with big cats are reduced and local communities benefit from their conservation in priority landscapes, contributing to the wellbeing of big cats and people.
The Living with Big Cats Initiative will employ the expertise of our two leading conservation organizations to assess, recover, connect and sustain big cat populations and their habitats. It will center on three species: the jaguar, lion and snow leopard. Through landscape-level big cat conservation, Panthera and WWF will help preserve biodiversity and enhance the vital ecological, cultural and economic role that big cats may play for people. 

Big cats are powerful cultural icons, and their conservation has a trickle-down effect on entire ecosystems and the communities who live alongside them. By implementing our approach with an active engagement of local communities, we can demonstrate the inextricable link between healthy wild cats, healthy ecosystems and healthy communities.
"The partnership between Panthera and WWF marks the beginning of an unprecedented effort to build a shared, collaborative agenda around big cats and the communities living alongside them – we are stronger and more effective of this magnitude as joint partners than working alone. Our collaboration will further protect big cats; together, we will promote coexistence and recognize the vital ecological, cultural and economic role big cats can play."

Fred Launay, Ph.D.
Panthera CEO
 
This agreement was signed at the IUCN Africa Protected Areas Congress on July 19, 2022
Guy Balme, Ph.D., Panthera Executive Director, Conservation Science, and Marco Lambertini, WWF International Director-General after signing the official partnership inducting the launch of the Living with Big Cats initiative.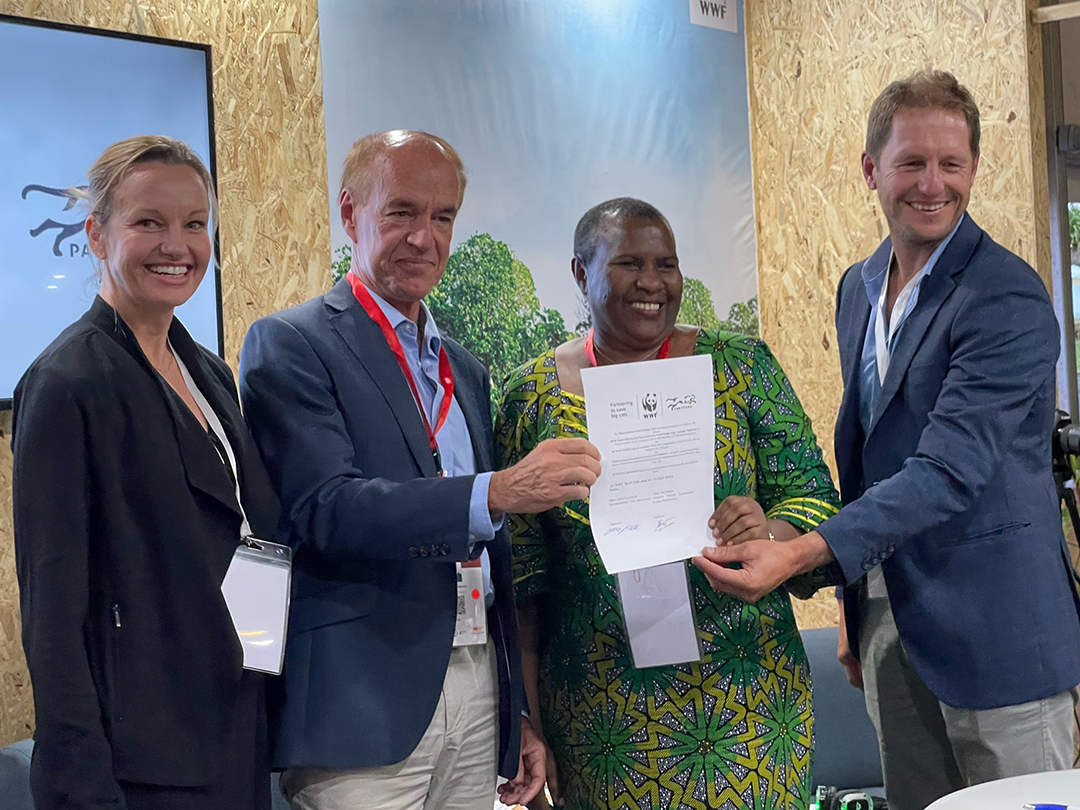 "WWF recognizes that in the face of the current biodiversity crisis, strong partnerships and collaboration are crucial. This partnership between WWF and Panthera reflects our common desire to work together to better conserve big cats, preserving their fundamental ecological role and building a future of co-existence and well-being for people and big cats." 

Marco Lambertini,
WWF International Director-General