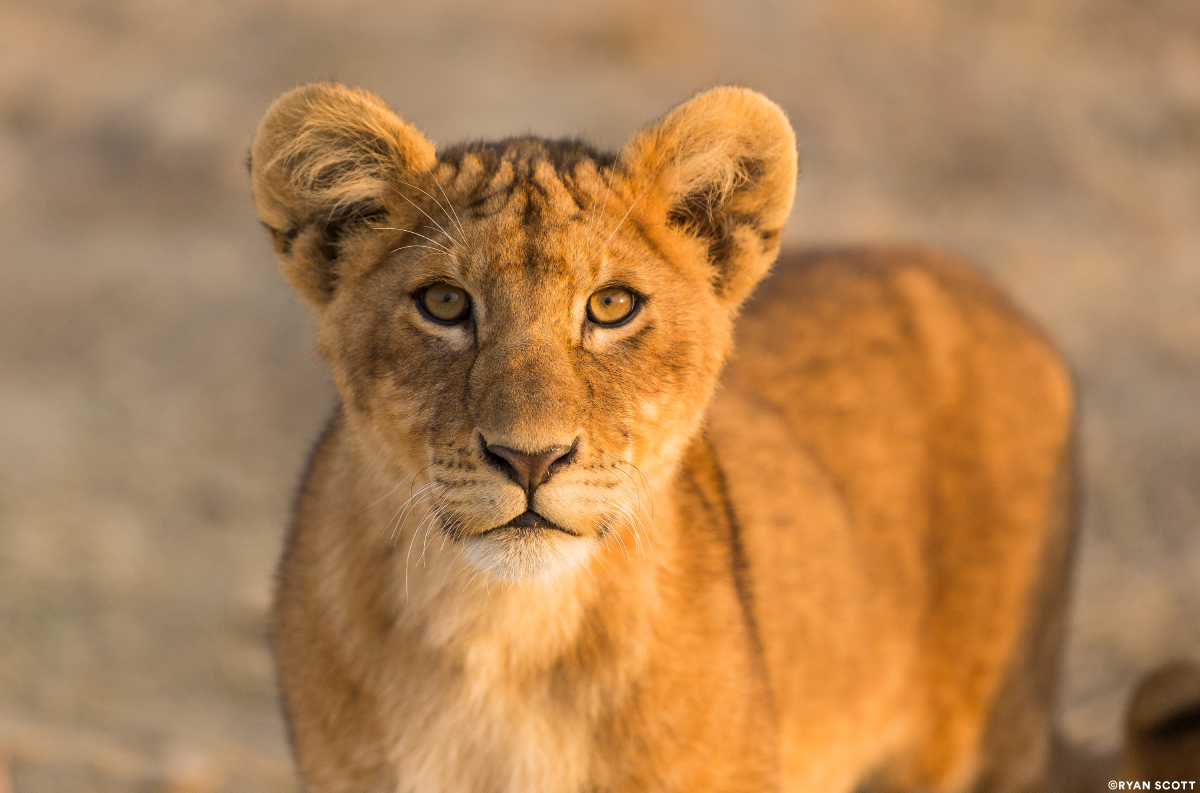 Strategic partnership of two of the world's leading wildlife conservation organizations to focus on protecting jaguars, lions, snow leopards and other biodiversity sharing their habitats across six priority landscapes 
Joint project to utilize a community-centric approach to mitigate human-wildlife conflict and increase economic benefits for those living alongside the species
July 19, 2022
Susie Weller Sheppard, sweller@panthera.org, 347-446-9904
Kate Vannelli, kvannelli@wwftz.org, +255 768554522
Kigali - Two of the world's leading wildlife conservation organizations, WWF and Panthera, the global wild cat conservation organization, announced today they are joining forces through the 'Living With Big Cats' (LWBC) initiative to improve big cat and community coexistence, increase economic benefits for those living alongside the species, and better conserve the world's jaguars, lions and snow leopards. The partnership was solidified by the signing of a Memorandum of Understanding (MoU) between Marco Lambertini, Director General of WWF International, and Dr. Guy Balme, Conservation Science Executive Director of Panthera, during a ceremony at the IUCN Africa Protected Areas Congress (APAC) in Kigali.
Focused on six priority big cat landscapes in Africa, South America and Asia, the initiative seeks to engage communities that live alongside big cats to understand their particular challenges, propose adaptive and scalable solutions and foster coexistence. Simultaneously, the Living With Big Cats team will conduct joint research to better understand big cat ecology, population trends and the main threats facing the species via camera trapping, non-invasive genetic sampling and PantheraIDS (Integrated Data System) technology. Stronger together, the initiative will allow advocacy for big cats as the ultimate biodiversity protectors in key policy forums at the national, regional and global levels. 
Panthera President and CEO, Dr. Frederic Launay, stated, "The partnership between Panthera and WWF marks the beginning of an unprecedented effort of this magnitude to build a shared, collaborative agenda around big cats and the communities living alongside them; we are stronger and more effective as joint partners than working alone. Our collaboration will further protect big cats, and together, we will promote coexistence and recognize the vital ecological, cultural and economic roles big cats can play."
In Africa, target landscapes include the transboundary region of southern Kenya and northern Tanzania (SOKNOT) and the Kavango-Zambezi Transfrontier Conservation Area that extends across Angola, Botswana, Namibia, Zambia and Zimbabwe. The tropical forests of the Selva Maya region reaching across Belize, Guatemala and Mexico and the southwest Amazon landscape of Bolivia, Brazil and Peru are additional priority landscapes in Central and South America. Within Asia, key habitats include the Mongolian Altai and the Sacred Himalayan transboundary landscape in India and Nepal. 
WWF International Director General, Marco Lambertini, stated, "WWF recognizes that in the face of the current biodiversity crisis, strong partnerships and collaboration are crucial. This partnership between WWF and Panthera reflects our common desire to work together to better conserve big cats, preserving their fundamental ecological role and building a future of co-existence and well-being for people and big cats." 
Initiative goals include: 
Reducing the cost to communities sharing their homes with big cats. By 2030, reduce the number, extent and severity of human-cat conflict incidents, including loss of life and property and retaliatory killings, by half in priority landscapes;
Increasing the value of big cats to communities. By 2030, increase communities' perceived value of big cats as a result of economic, social and governance incentives from established baselines in priority landscapes;
Improve ecological conditions. By 2030, stabilize or increase the extent, integrity and connectivity of big cat habitats and their prey bases in priority landscapes; 
Scale impact. By 2030, establish evidence-based solutions and scaling pathways to ensure the improved well-being of people and big cats, both within and beyond priority landscapes.
Healthy wild cat populations signal the integrity and functionality of landscapes and point to the effectiveness of strategies aimed at reversing biodiversity loss and mitigating climate change, aiding conservationists in measuring the success of conservation action.
Yet, a variety of threats plague the world's wild cats, including poaching for the illegal wildlife trade, habitat loss and fragmentation, conflict with local communities, overhunting of their prey species and bushmeat poaching. Although synonymous with wild Africa, just 20,000 lions remain in all of Africa. Snow leopards are classified as 'Vulnerable' by the International Union for Conservation of Nature with a worldwide population potentially as low as 4,500 individuals. In Central and South America, jaguars occupy nearly 50% of their historic range and along with human-cat conflict and habitat loss, the species is increasingly being targeted by poachers feeding the illicit wildlife trade as tigers and lions become more scarce. 
Lead, Wildlife Practice, WWF International, Dr. Margaret Kinnaird, stated: "Conserving big cats has the potential to produce significant biodiversity gains and provide a wide array of ecosystem services and direct benefits to local communities. The fate of people and big cats are closely intertwined, and our approach to big cat conservation going forward will be demonstrative of our capacity to live in harmony with nature." 
WWF and Panthera share a common vision of empowering governments, civil society organizations and communities in big cat range states to lead in the protection and management of their wildlife, and to promote coexistence between people and big cat populations. The partnership aims to build synergies between the two conservation organizations to minimize the threats emblematic big cats face and protect the crucial biodiversity that exists within their landscapes through actively engaging local communities, based on the principles of equality, inclusion, mutual trust and capacity building. 
Guy Balme, Marco Lambertini and Margaret Kinnaird are in Kigali and available for interviews. 
About Panthera
Panthera, founded in 2006, is devoted exclusively to preserving wild cats and their critical role in the world's ecosystems. Panthera's team of leading biologists, law enforcement experts and wild cat advocates develop innovative strategies based on the best available science to protect cheetahs, jaguars, leopards, lions, pumas, snow leopards, tigers and the 33 small cat species and their vast landscapes. In 39 countries around the world, Panthera works with a wide variety of stakeholders to reduce or eliminate the most pressing threats to wild cats—securing their future, and ours. Visit panthera.org
About WWF 
WWF is an independent conservation organization, with over 30 million followers and a global network active in nearly 100 countries. Our mission is to stop the degradation of the planet's natural environment and to build a future in which people live in harmony with nature, by conserving the world's biological diversity, ensuring that the use of renewable natural resources is sustainable, and promoting the reduction of pollution and wasteful consumption. Visit panda.org/news for the latest news and media resources; follow us on Twitter @WWF_media
About APAC 
The IUCN Africa Protected Areas Congress (APAC) is the first ever continent-wide gathering of African leaders, citizens, and interest groups to discuss the role of protected areas in conserving nature, safeguarding Africa's iconic wildlife, delivering vital life-supporting ecosystem services, promoting sustainable development while conserving Africa's cultural heritage and traditions.