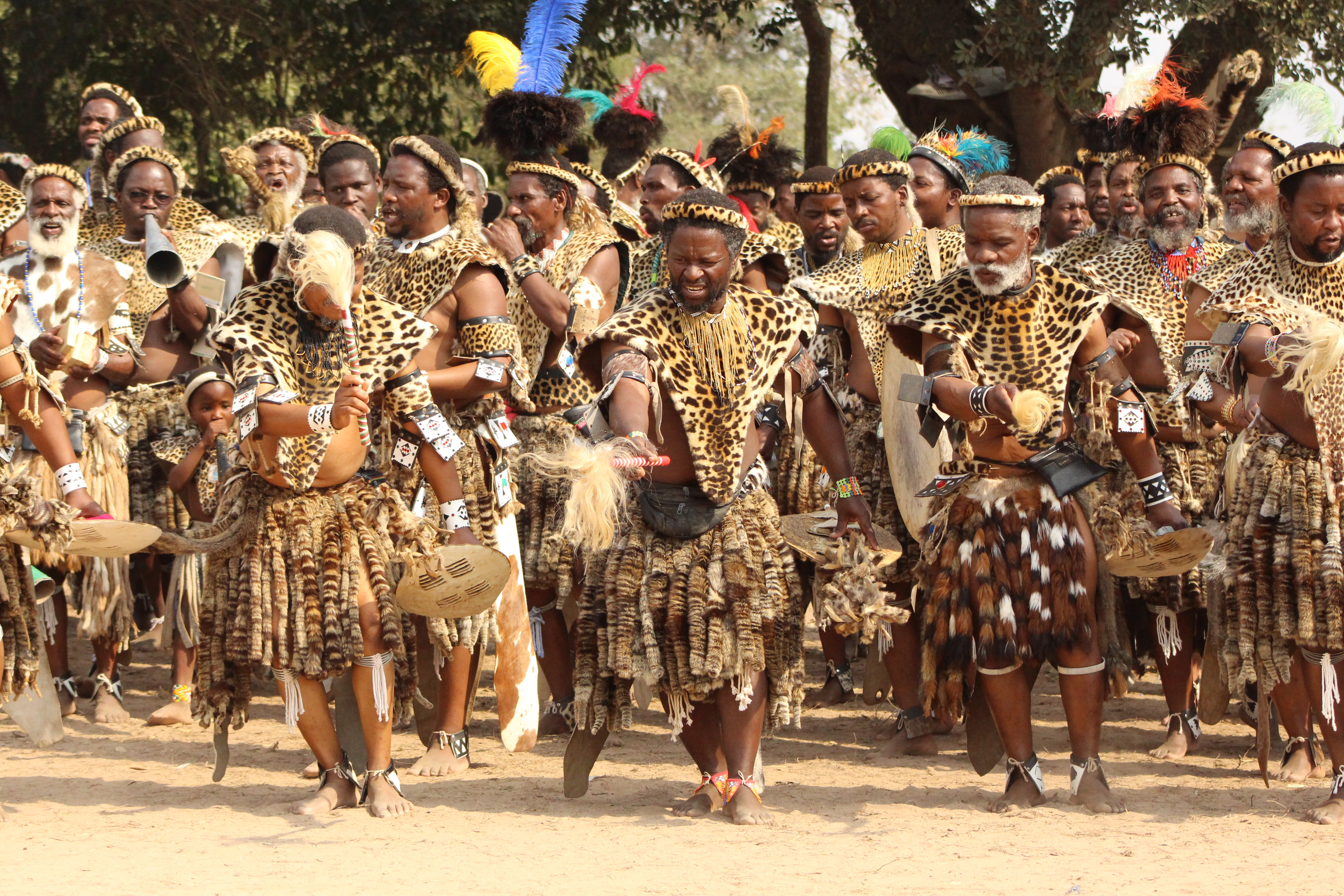 In southern Africa, as many as 800 leopards are harvested each year to supply the demand for their furs. With fewer than 5,000 leopards remaining in South Africa, this illicit trade poses a significant threat to their survival. Many leopards are harvested so their coveted furs can be used in ceremonial regalia by cultural and religious groups that revere the species. One such group is the Nazareth Baptist Church eBuhleni, commonly known as Shembe Church. After discovering that Shembe followers were using as many as 15,000 leopard furs during religious gatherings, Panthera, in partnership with the leadership of the Shembe Church, initiated Furs for Life in 2013.
Working with the Shembe community and graphic designers, Panthera created high-quality and affordable synthetic leopard fur cape or amambatha known as Heritage Furs. More than 18,500 capes have already been distributed to the Shembe Church with support from Peace Parks Foundation and Cartier.
Thanks to the pioneering efforts of the Shembe leaders, affordable synthetic furs are gaining increased acceptance as viable alternatives to authentic leopard furs. Panthera's research indicates that the project has significantly reduced demand for and acquisition of authentic furs, potentially preventing hundreds of leopard deaths each year. Join us in protecting Africa's leopards. For $30, you can save a leopard's life by funding the production of one synthetic fur.
Saving Spots with Synthetic Furs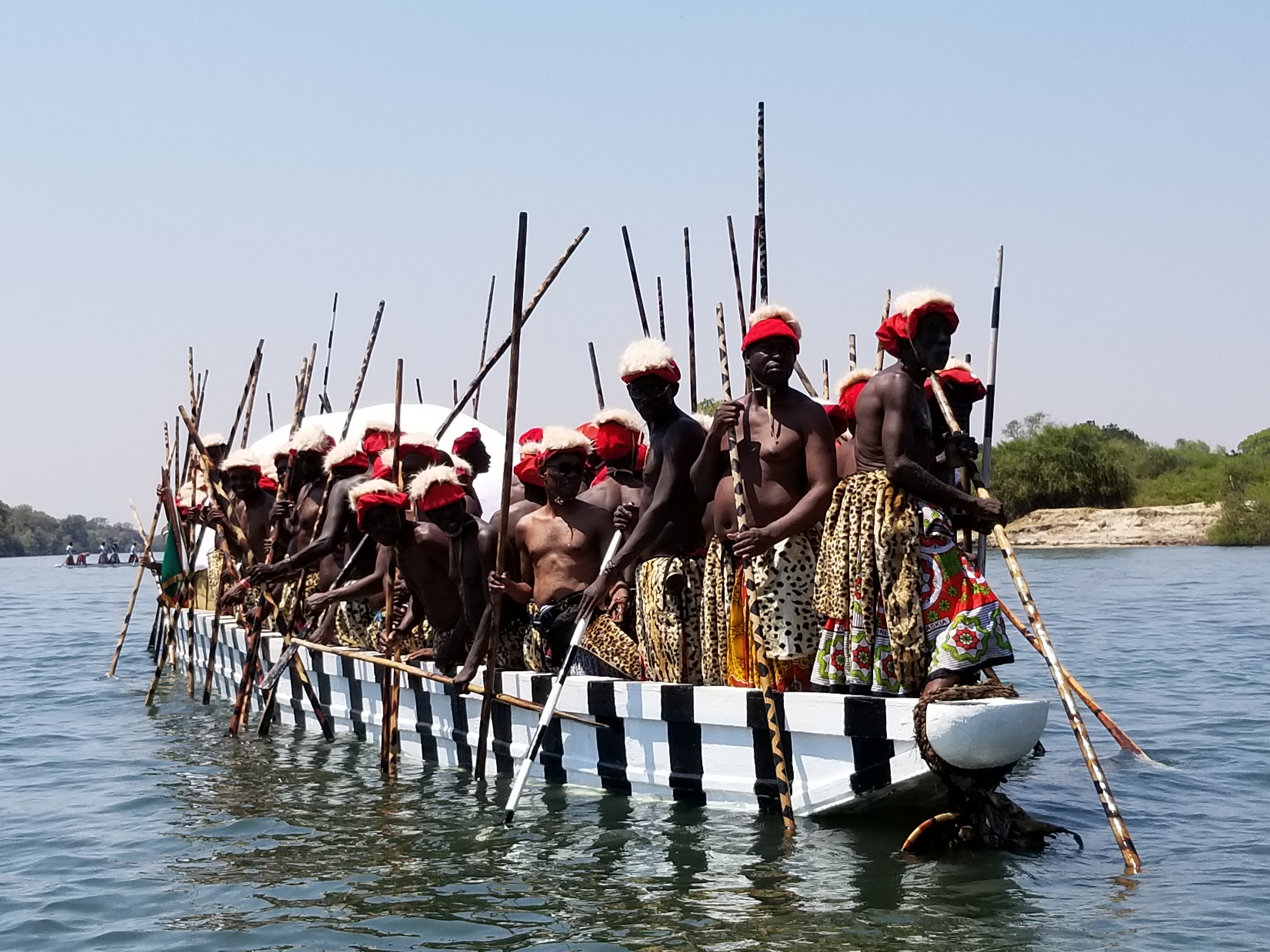 In August 2019, Panthera and the Barotse Royal Establishment of the Lozi people joined forces to launch Saving Spots — a conservation initiative in western Zambia that seeks to preserve rich cultural traditions while protecting declining wild cat populations using synthetic leopard, serval and lion furs, known as Heritage Furs.
Every year, hundreds of Lozi community members participate in traditional ceremonies, most notably the Kuomboka Festival, a massive gathering on the Barotse Floodplains to escort His Majesty the Lozi King, or Litunga, between palaces by Royal barge. Traditionally, nearly 200 paddlers wear lipatelo, which are elaborate, full-length skirts made of leopard, serval and other animal furs, and lion-mane trimmed berets, known as mishukwe.  
Since 2019, with the launch of Saving Spots, the Barotse Royal Establishment have received over 750 Panthera-created synthetic leopard and serval fur lipatelo and 600 synthetic lion-mane mishukwe, which will replace the use of authentic furs by paddlers and, we expect, will help significantly reduce the hunting of hundreds of wild cats across southern Africa where the species are already severely threatened. 
Supported by Peace Parks Foundation and Cartier, Panthera worked closely with digital designers to develop the Heritage Furs which were designed and endorsed by His Majesty the Lozi King and His Royal Highness Senior Chief Inyambo Yeta. Since the launch of the project, the Heritage Furs have received overwhelming support among the Lozi community, with the Litunga even banning the use of authentic wild cat skins at all future Lozi gatherings
Through Saving Spots, Panthera also conducts an educational conservation outreach program in the region and a robust leopard monitoring program in Zambia, Zimbabwe and Namibia.
"The Barotse Royal Establishment was concerned that leopard and other cat populations were dwindling in Zambia, and as a conservation-oriented establishment, worked with Panthera to devise a culturally appropriate solution to reduce the impact on wild cats."

Inyambo Yeta

His Royal Highness the Lozi Senior Chief