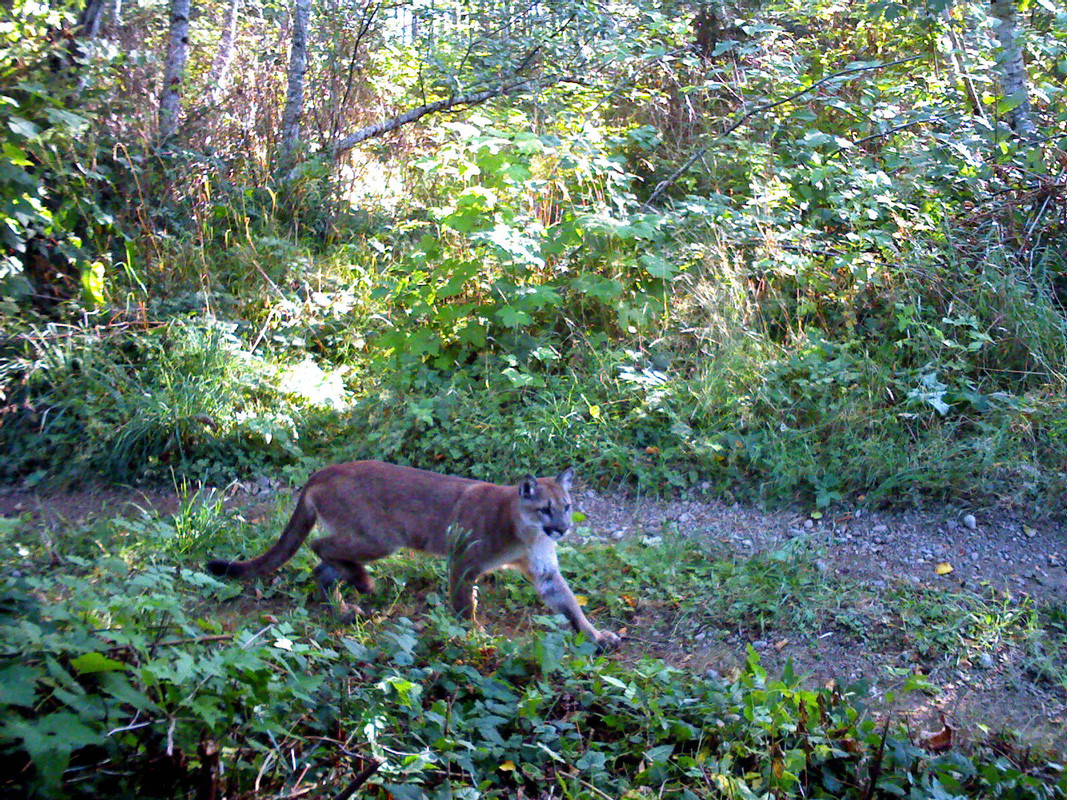 December 8, 2021
The Puma Program's Olympic Cougar Project requires going to great lengths to follow GPS collared pumas in Washington State. Senior Field Technician Caitlin Kupar shares her experience traversing the jagged coastline of La Push, Washington in the pursuit of a unique cat. You'll learn about her adventure, the history of Indigenous peoples in the region and of course, pumas!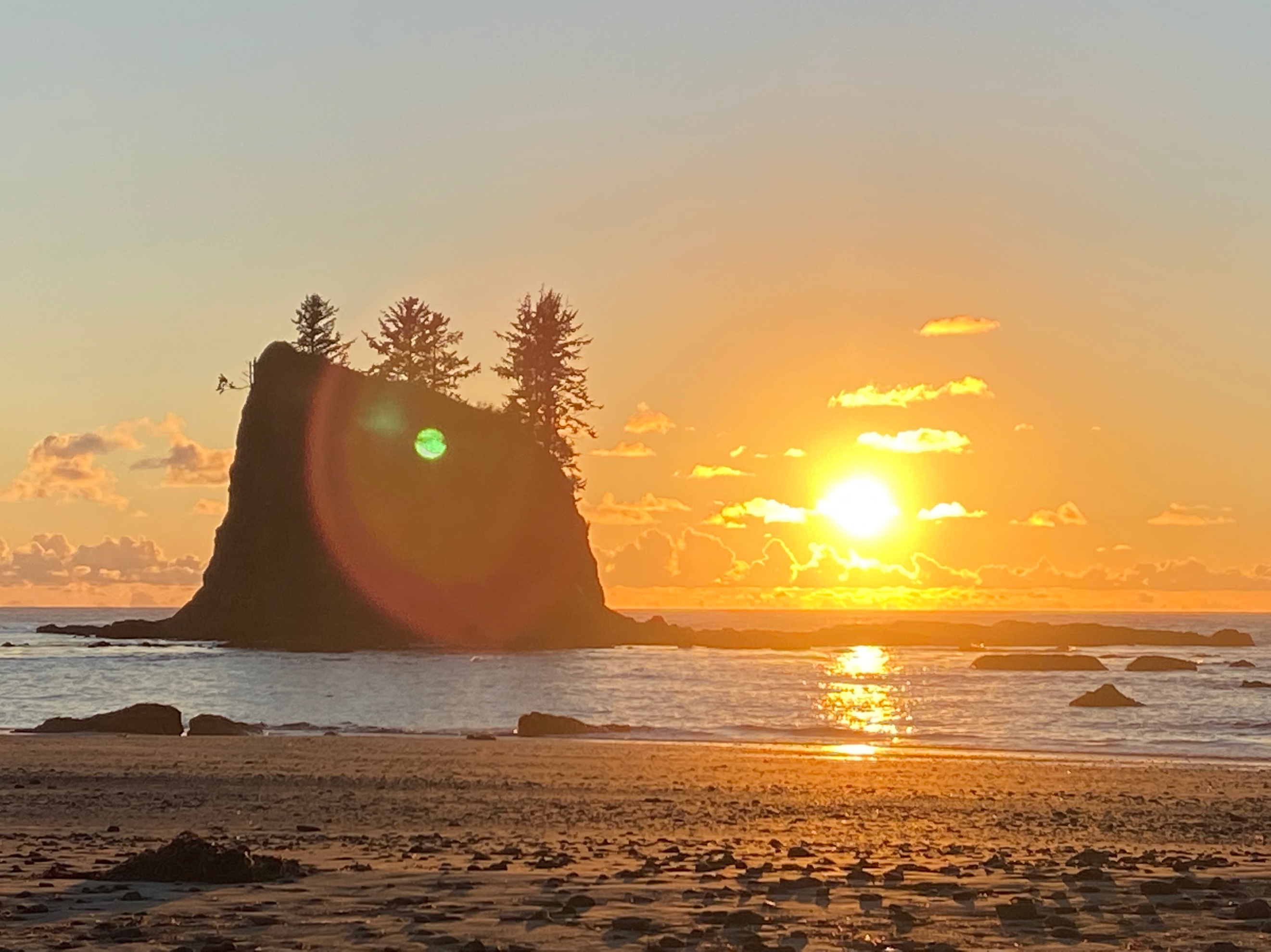 On the native land of the Quileute people, La Push, Washington is located where the mouth of the Quillayute River empties into the Pacific Ocean. Rugged coastline stretches nearly 70 miles here and is a part of the renowned and protected Olympic National Park. This particular stretch of the park is known for the smattering of small islands or "sea stacks" located just off the shore. Tourists come here year-round to explore tide pools and shoot Instagram-worthy photos. The wildlife you could expect to see here ranges from seagulls to sea stars, to whales to whelks. In October, fellow technician Read Barbee and I came to this unique coast for a different kind of creature. We came to follow a cougar. 
Papeesh, meaning "little cat", is a puma who calls this coast home. He is a subadult male that was collared for research on the Olympic Cougar Project. This collaborative project is a multi-research effort aimed partly at connecting cougar populations on the Olympic Peninsula to the rest of Washington State. We collaborate with six Tribal nations. The Lower Elwha Klallam Tribe is one of those collaborators, and helped to capture and name Papeesh in their native language. A large aspect of this project is looking closely at the population's dispersers. Felid dispersers refer to cats that are no longer with their mothers, but have yet to form their own home range or territory. These dispersers are interesting to us, as we want to know where they are moving and even how their diet changes as they leave their family groups and learn to hunt on their own.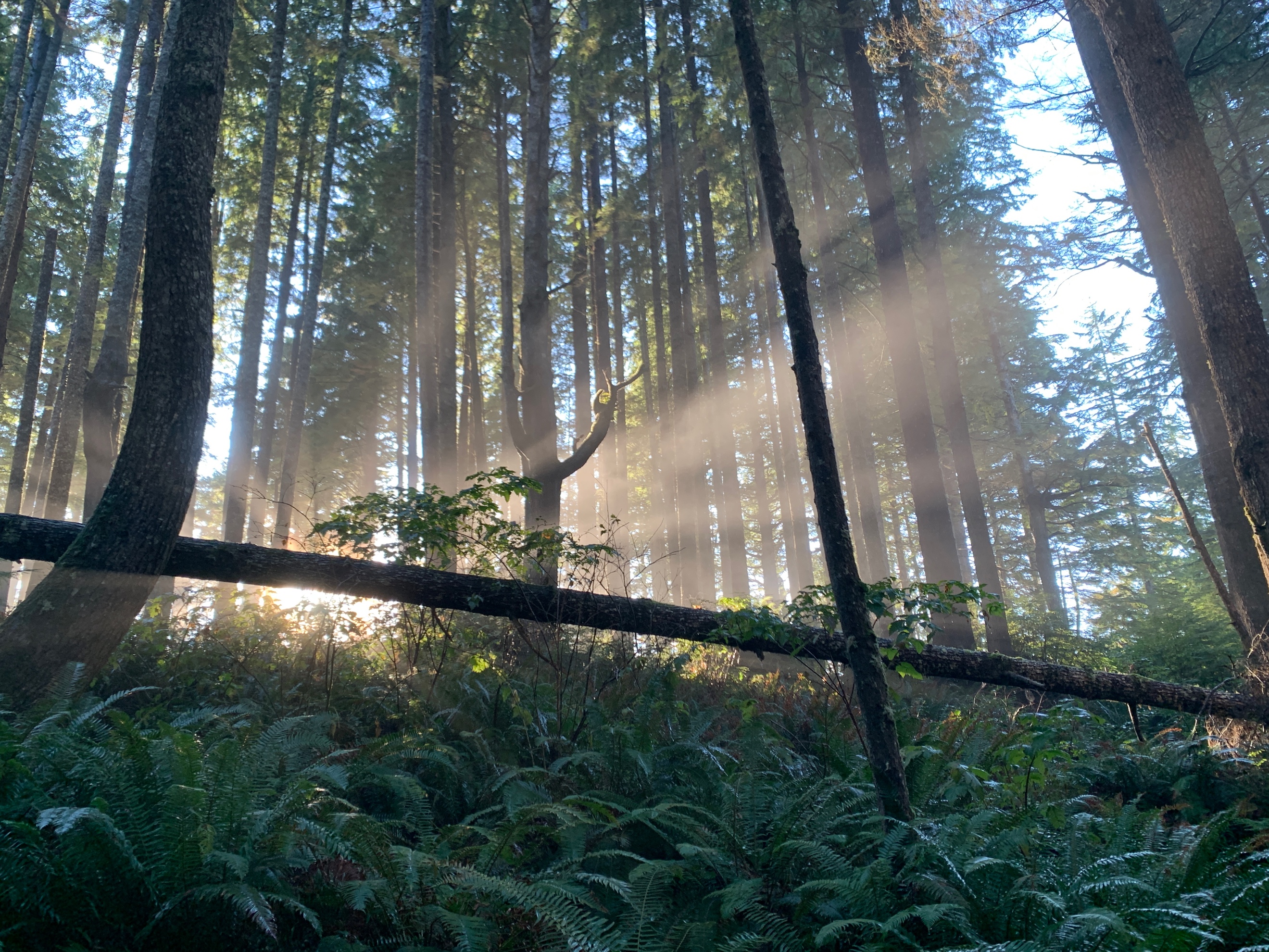 In my wildlife career, I have hiked through swamps and scrub brush for pumas. I've tracked them through subalpine forests and below sea level conditions. This was the first time I had ever tracked pumas along a beach. Not surprisingly, the environment is complex to navigate for us humans. Trails are slick with mud from seasonal rains, and ropes and ladders are necessary to traverse up and down the bluffs. Climbing over wet driftwood logs and algae-slimed rocks are just a few more challenges to face. The biggest challenge, though, is navigating the tides. Certain headlands are only passable during low tide and even then, strong winds and storms can cause the water to elevate and become hazardous. Large swells to the west and high bluffs to the east can create a perilous trap to a naive hiker.   
For a cougar such as Papeesh, this was just another day at the beach. Using locations previously sent from his GPS collar, Read and I checked out sites where Papeesh was most likely bedding down or eating. We call these sites "clusters", as they are a group of location points that occur within a certain time and distance. Scenic bed sites can be common for cougars, but Papeesh led Read and I to stunning bluffs overlooking sea stacks, one that even showcased two sea otters playing in sea foam. Another had a location right on a large and spindly driftwood tree, and it was easy to imagine him soaking up some sun or watching the sun set over the Pacific. An unusual and notable find was the carcass of a pinniped (believed to be a harbor seal) in a large cluster. We believe Papeesh scavenged the seal off of the beach and dragged it up the bluff to feed.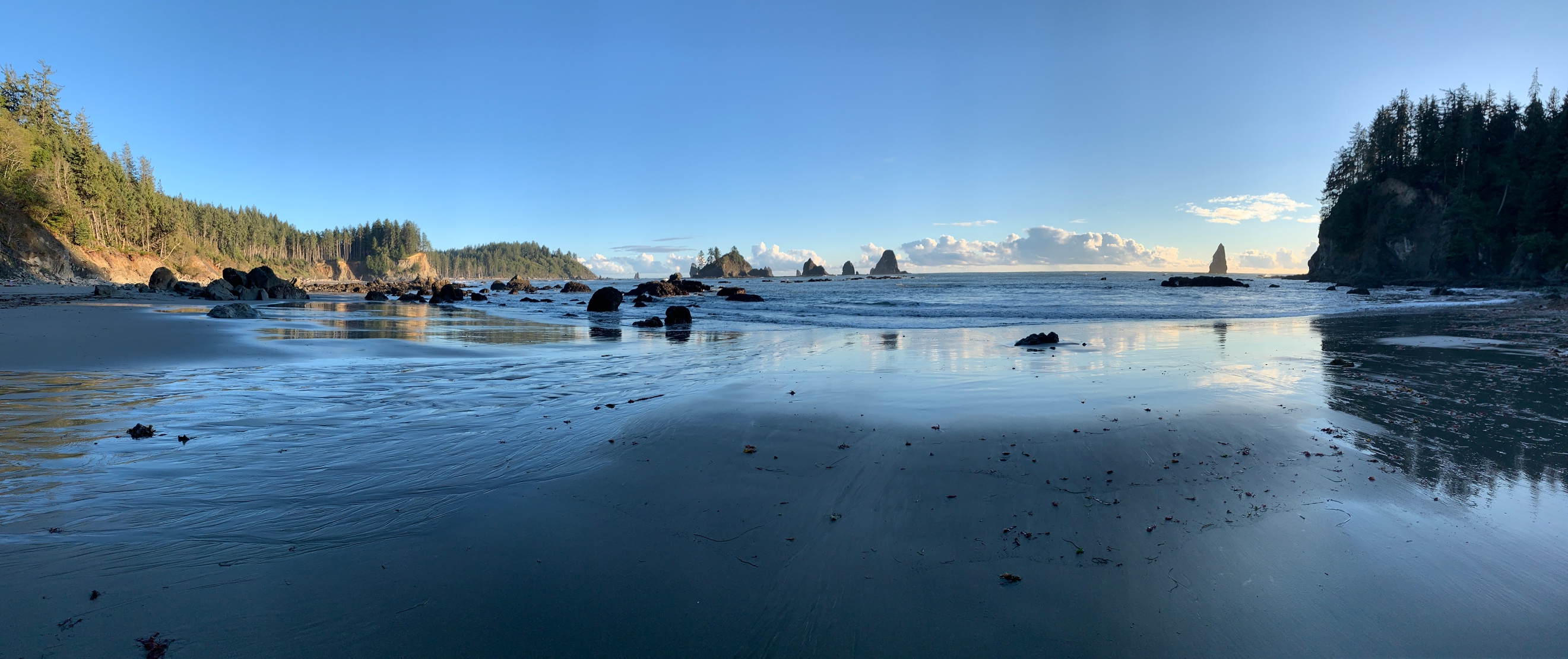 Being a young male cougar comes with challenges, and having Papeesh suited with a GPS collar gives the Olympic Cougar Project invaluable information on how cougars in this unique part of their range live. The Quileute were known as first among all the Olympic Coast tribes as seal hunters. In a way, Papeesh continues this legacy, living off the land and sea and showing us the beauty La Push has to offer in the name of research.  
Learn more about pumas.