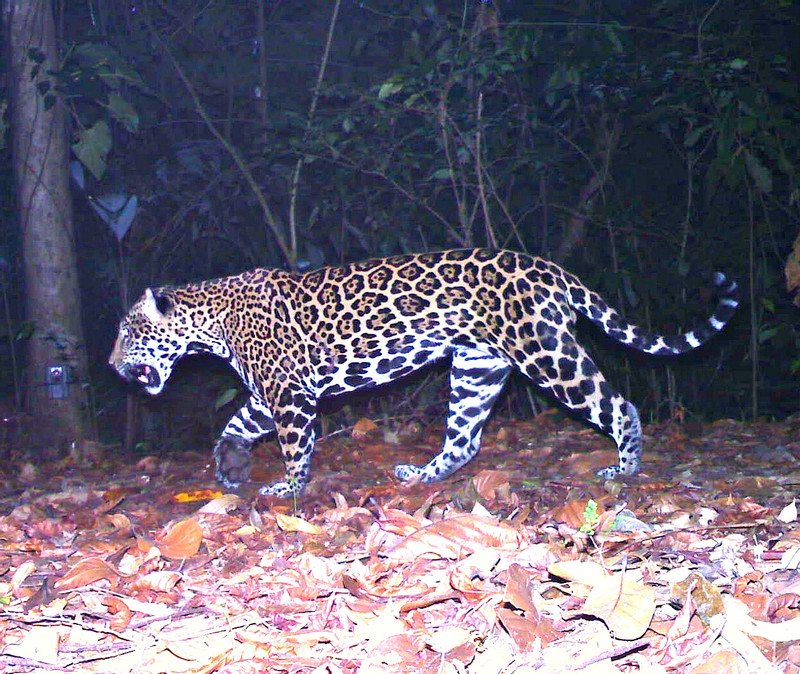 Home to the Americas' largest wild cat, Sierra del Merendon is a mountain range that extends across the border of Guatemala and Honduras. This region incorporates two protected areas - National Park Cusuco in Honduras and the Water and Forest Reserve of Sierra Caral in Guatemala – but due to severe habitat fragmentation and human disturbance, the area has been shown to have produced limited connectivity for jaguars within Honduras, Guatemala and Belize. 
However, thanks to a new initiative, this region within the Jaguar Corridor is experiencing their first binational jaguar conservation project. With support from the U.S. Fish and Wildlife Service program, Wildlife Without Borders, along with FUNDAECO and CONAP in Guatemala, and ICF and OpWall Trust in Honduras*, Panthera's team is working to secure jaguar habitat and protect both populations of jaguars and their prey by mitigating illegal hunting and preventing habitat fragmentation from human development.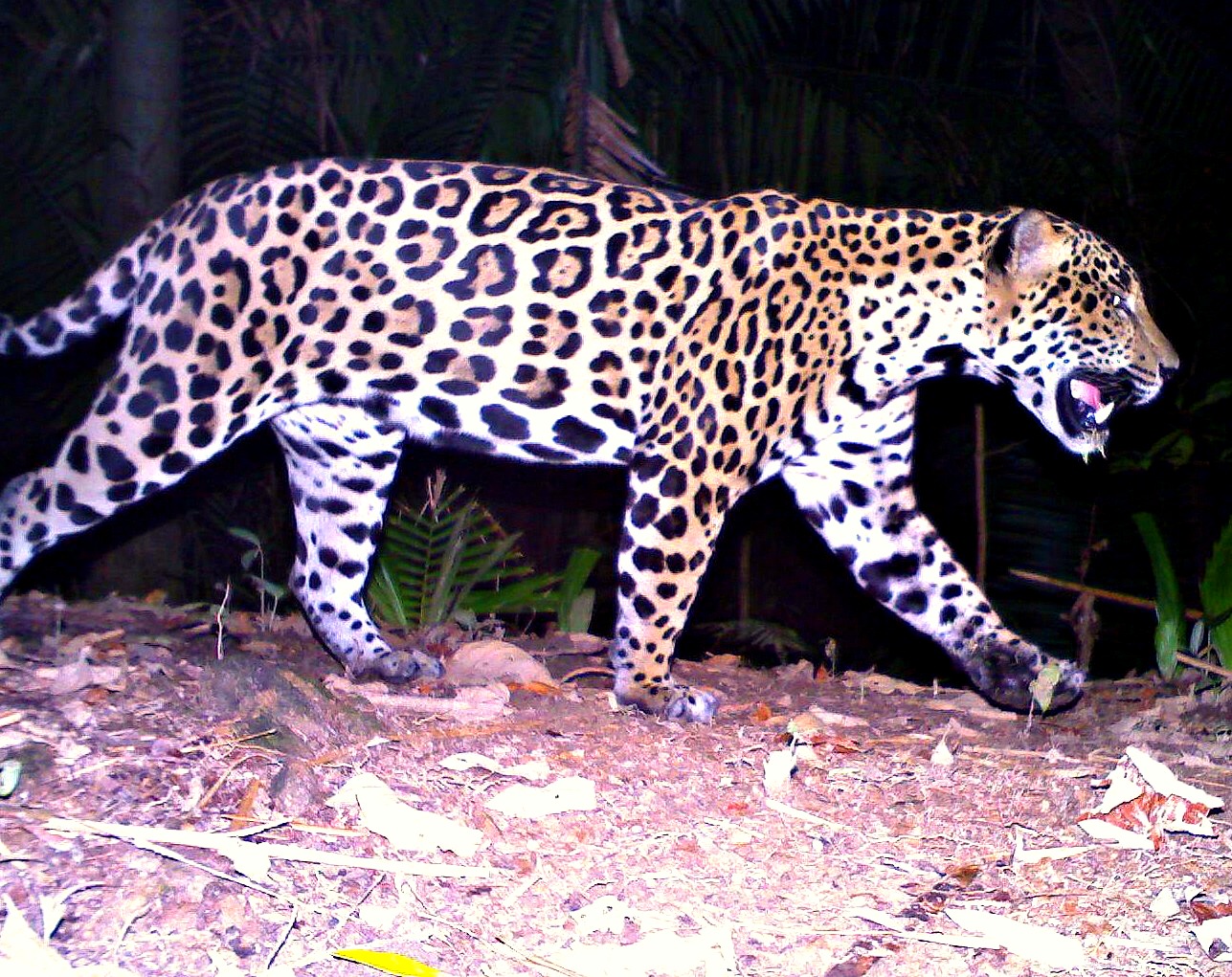 Bridging borders to protect jaguars, rangers and scientists from Honduras and Guatemala are collecting and systematizing information on jaguar habitat threats in a SMART database. To gather information about these threats, they are conducting community patrols to protect against illegal activities. Working with Cornell University, the teams are also carrying out an acoustic monitoring detection program to analyze and identify gun-hunting patterns. This type of technology is used worldwide to identify and assess human-induced threats to various wildlife.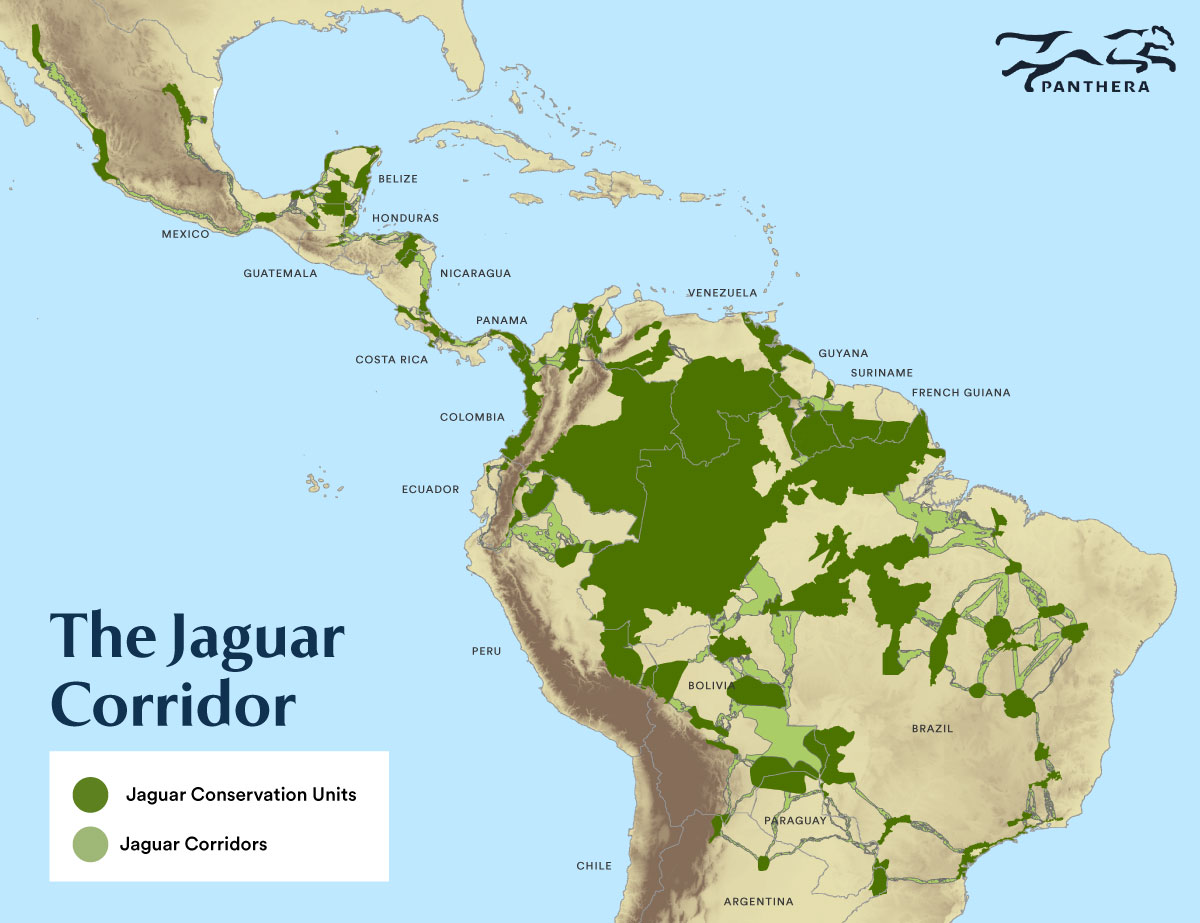 Scientists and rangers are also mapping a preliminary route that would connect Cusuco National Park and the Water and Forestry Reserve of Sierra Caral. Key stakeholders along the route have been identified and many institutions have agreed to work together on a proposal to present to the Ministry of Foreign Affairs.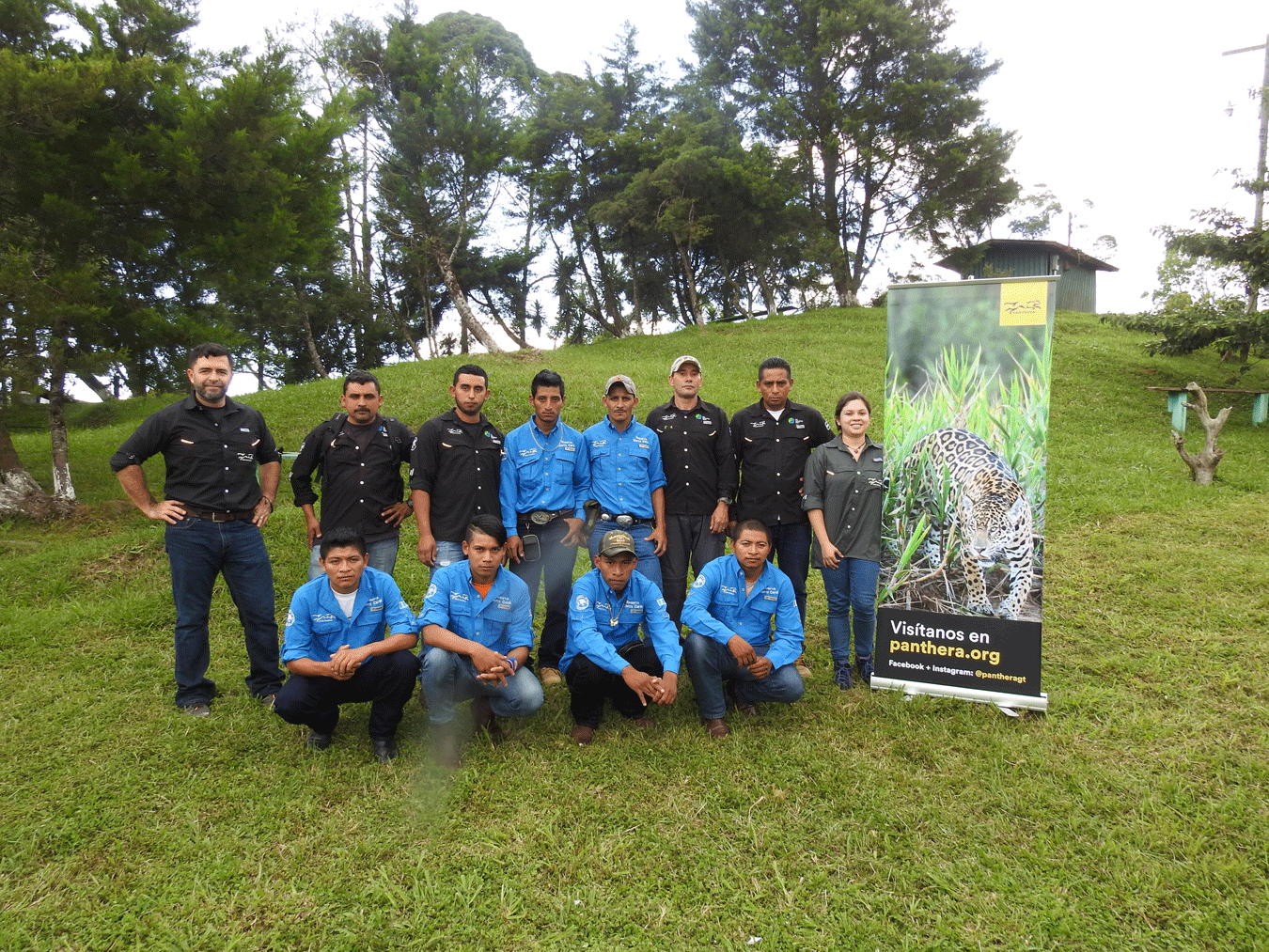 Panthera thanks our partners within Honduras and Guatemala for joining together to create a real plan to protect jaguars and their habitat in the region. 
Before the launch of this project, conservationists within Honduras and Guatemala didn't always communicate with one another, but now have greater opportunity to meet and exchange experiences — all with the end goal of creating a world in which jaguars live on forever, free from borders. 
*The participating institutions from Guatemala included the Foundation for Ecodevelopment and Conservation (FUNDAECO) and the National Council of Protected Areas (CONAP). The participating institutions from Honduras include the Forest Conservation Institute (ICF), Ministry of Environment, MiAmbiente, Cuerpos de Conservación de Omoa (CCO),Operation Wallacea (OpWall Trust), and the Autonomous University of Honduras (UNAH).