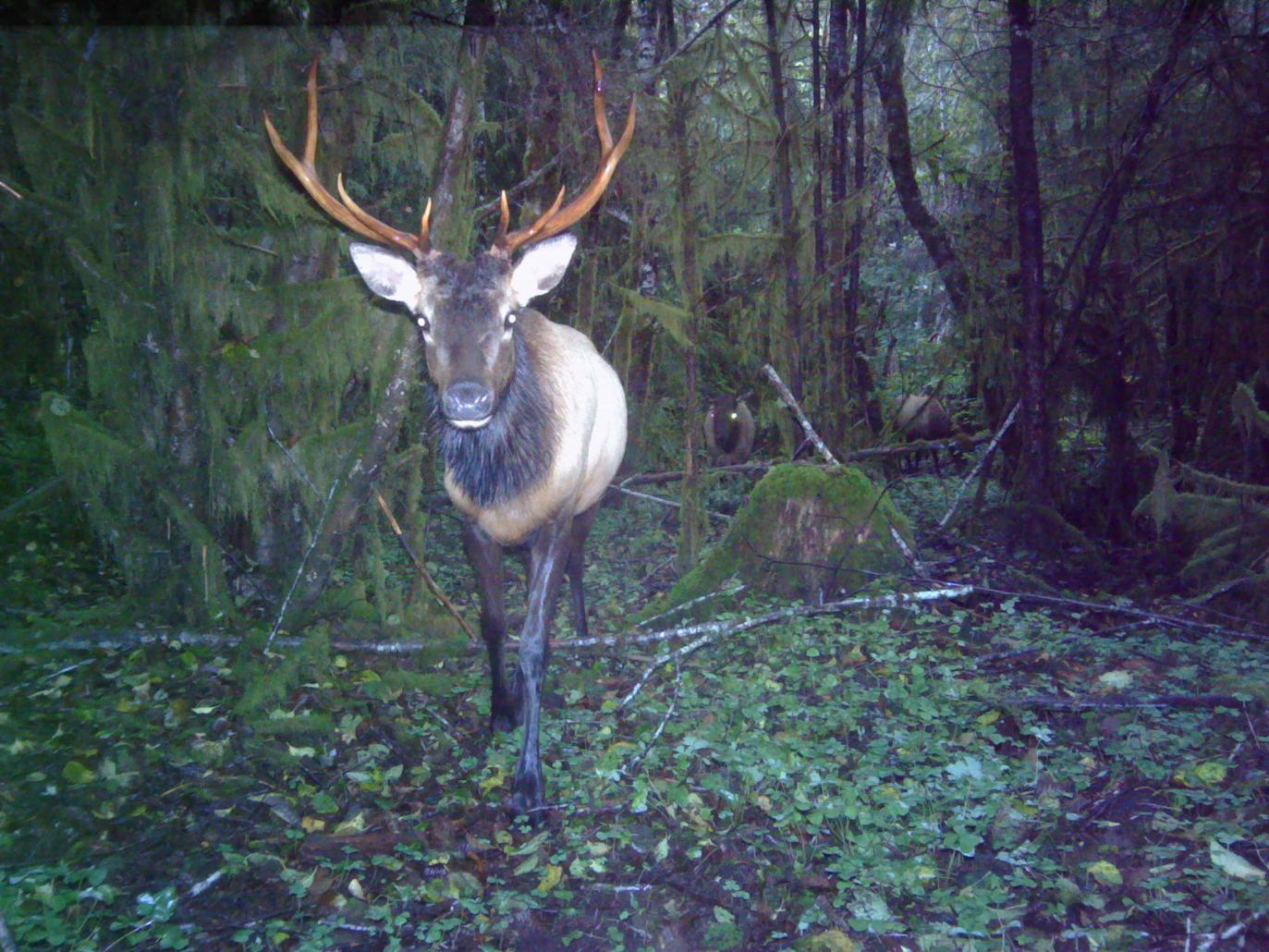 Using cutting-edge technology, Panthera has teamed up with the Lower Elwha Klallam and other local Tribes to study the diverse wildlife on Washington State's Olympic Peninsula. Camera traps allow us to learn about the wildlife that we share our home with, bringing joy and robust science and helping us protect the genetic diversity of wild cats, and all wildlife, in our region.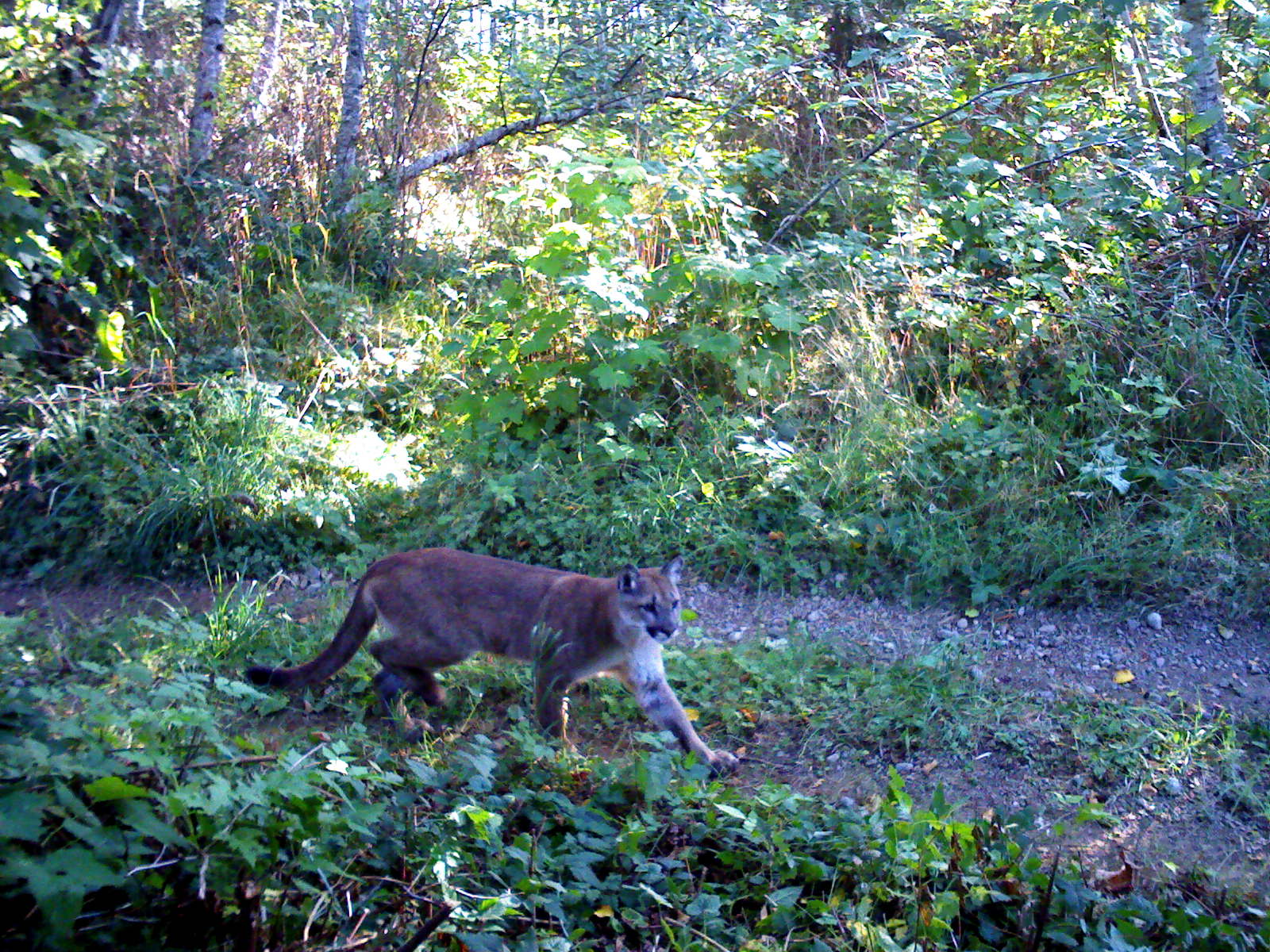 The Olympic Cougar Project, a partnership between Panthera and the Lower Elwha Klallam, Skokomish, Makah, Jamestown S'Klallam and Port Gamble S'Klallam Tribes, uses remote camera traps to answer fundamental questions about wildlife populations on the north Olympic Peninsula in Washington State—how many Columbian black-tailed deer, Roosevelt elk, cougars, bobcats and black bears are there living in the area, wandering in between us, often undetected?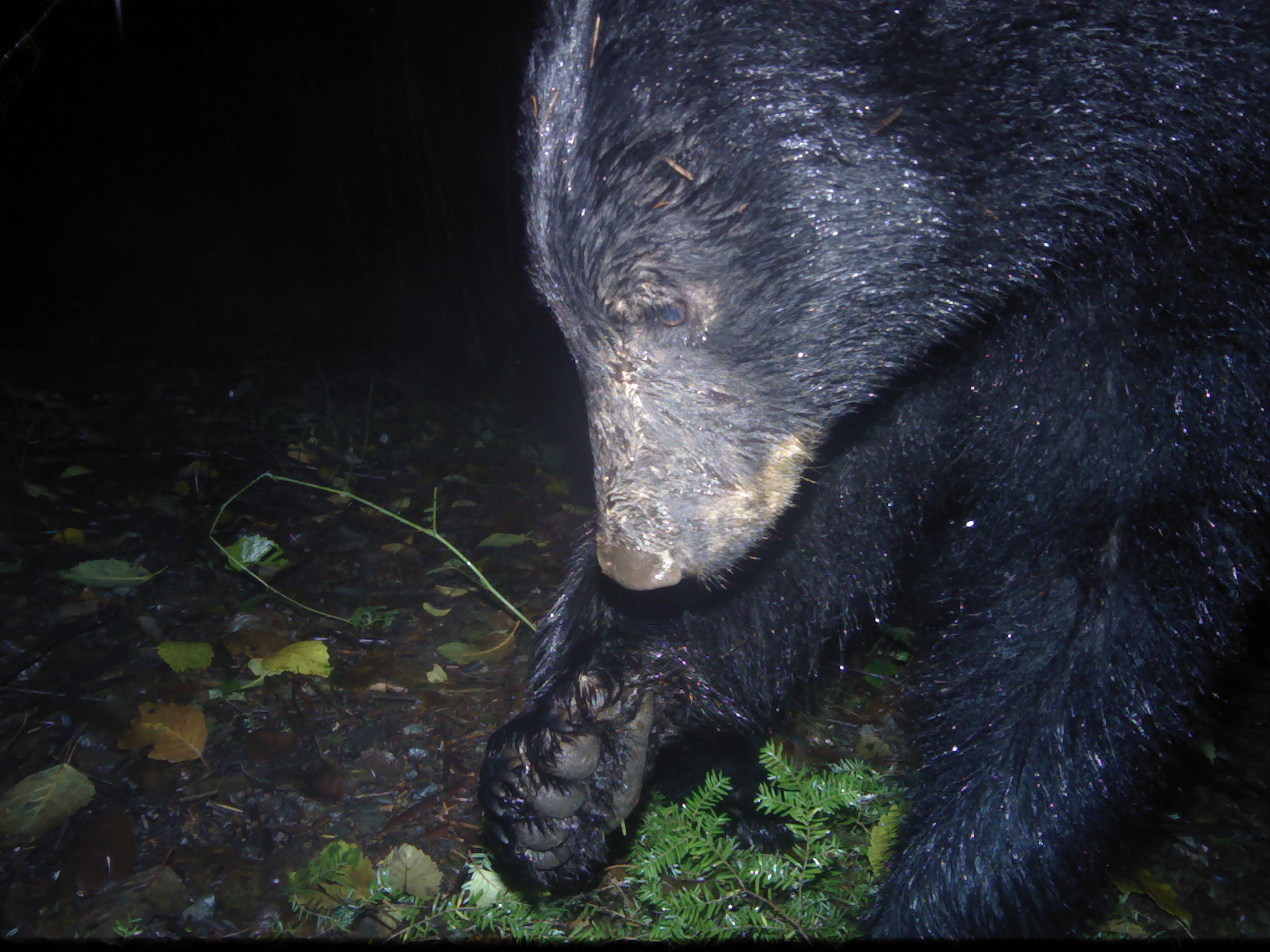 This year marks the third year that our team of wildlife biologists has used camera trap technology to monitor wildlife. Each year we continue to refine our camera trapping methods and expand our camera grid across a wider geographic area. With the aid of the Jamestown S'Klallam and Port Gamble S'Klallam Tribes, we are deploying 180 cameras this season to expand our efforts eastward across the North Olympic Peninsula.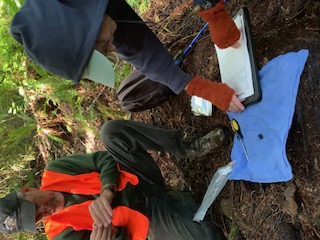 Our work is also aided by a dedicated group of citizen scientists who help us monitor cameras and collect data. Our volunteers come from diverse backgrounds, but they all have a shared passion for wildlife and cougars in particular. The information we collect using camera traps will allow us to develop Wildlife Management and Monitoring Plans for our Tribes, including biologically-appropriate subsistence harvest regulations so that we can use our natural resources while also conserving them for future generations.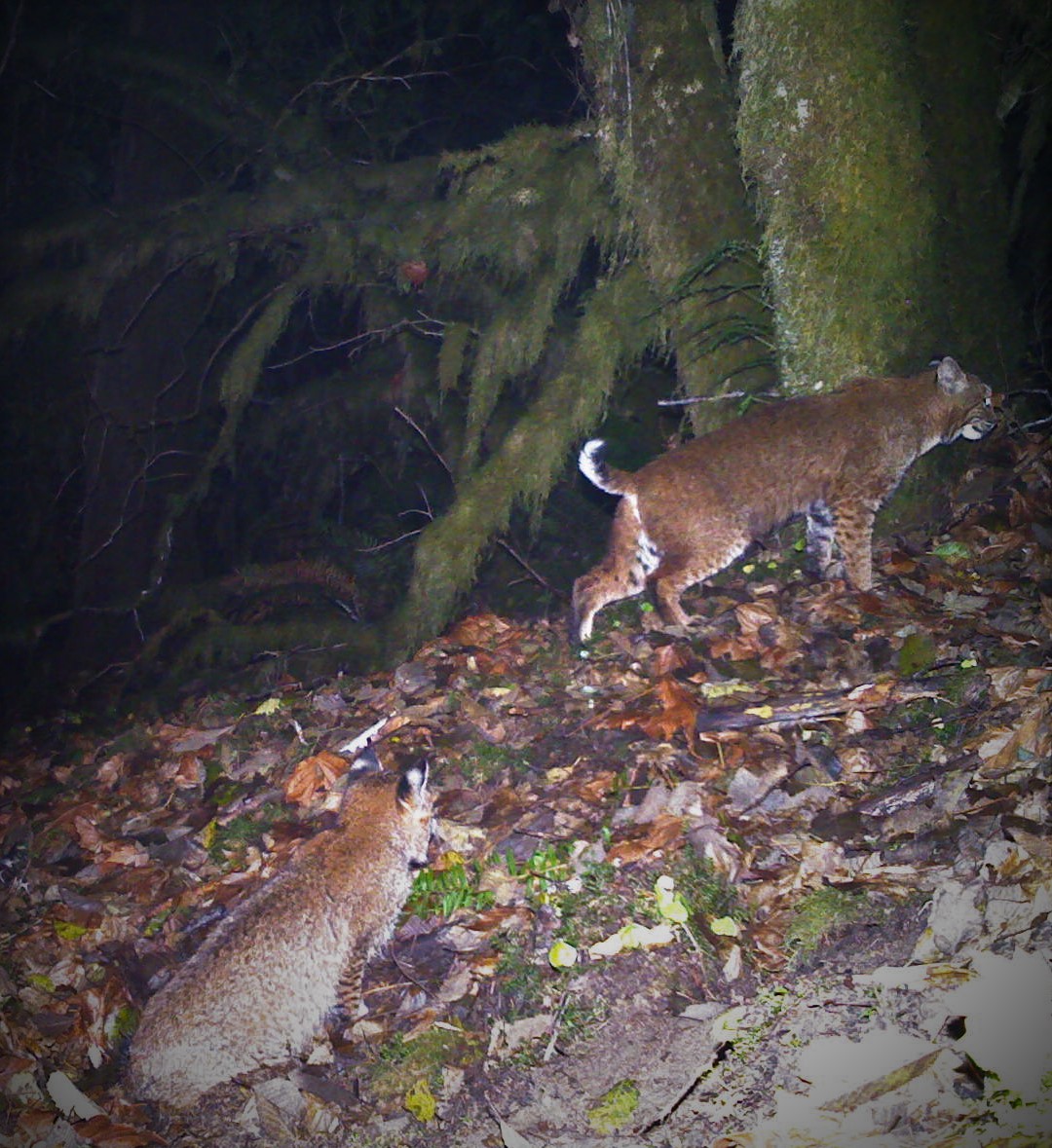 As a wildlife biologist, I spend a lot of my time outdoors, but I rarely see wildlife. What I do notice as I traipse through the woods and clearings, is animal "sign"—tracks in the mud and snow, an area of flattened vegetation where an animal laid, or scat dropped along the trail. To the keen observer, this evidence tells a brief story of the daily lives of wildlife; remote cameras, however, offer a complimentary glimpse into their world, and one easier to share with others.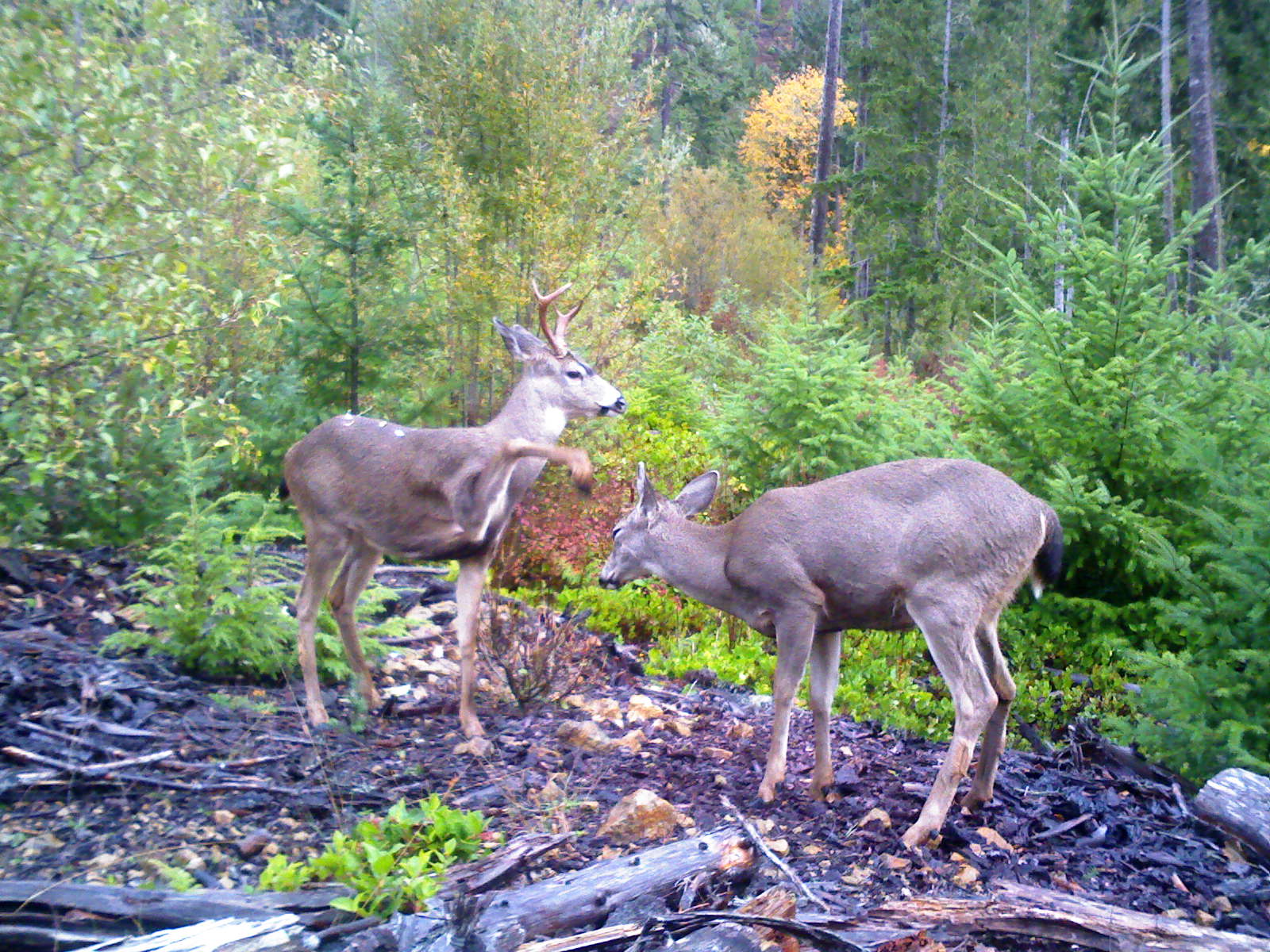 I remember one excursion to check cameras last fall on a steep and remote section of a trail known locally as Mt. Mueller. It was a long and strenuous hike, highlighted by stunning views of the Olympic Mountains and Lake Crescent. The trail winds through mature conifer forests coated in bright green lichen. As you gain the ridge crest, the forest thins to stunted silver fir and high-alpine vegetation. On this particular day, the birds were quiet. Still, we occasionally heard the tell-tale "chick-a-dee-dee-dee" of black-capped chickadees, and we got a brief look at the secretive hermit thrush, quietly foraging along the trail and bobbing its tail before flitting away.
As we hiked, we repeatedly saw sign of bobcat—fresh scrapes, small, perfect tracks in the mud, and scats deposited regularly along the ridge trail—but we never saw one. Later that evening, I discovered that the image of a bobcat had been captured at our first camera site. Was it perhaps the same animal whose footprints and other sign we had noticed throughout the day?

I'm hopeful that we'll continue to spot more wildlife with the aid of our cameras, especially wild cats like bobcats and cougars. Images from camera traps provide us with these brief and exciting glimpses, but they also allow us to estimate how many animals share our home, when animals are active, how animal movements change over time, where species live on the landscape, and how carnivores such as cougars and bobcats, compete and coexist with each other in space and time. All in all, cameras bring joy and robust science, which allows us to protect the genetic diversity of wild cats, and all wildlife, on the Olympic Peninsula.
Learn more about pumas.