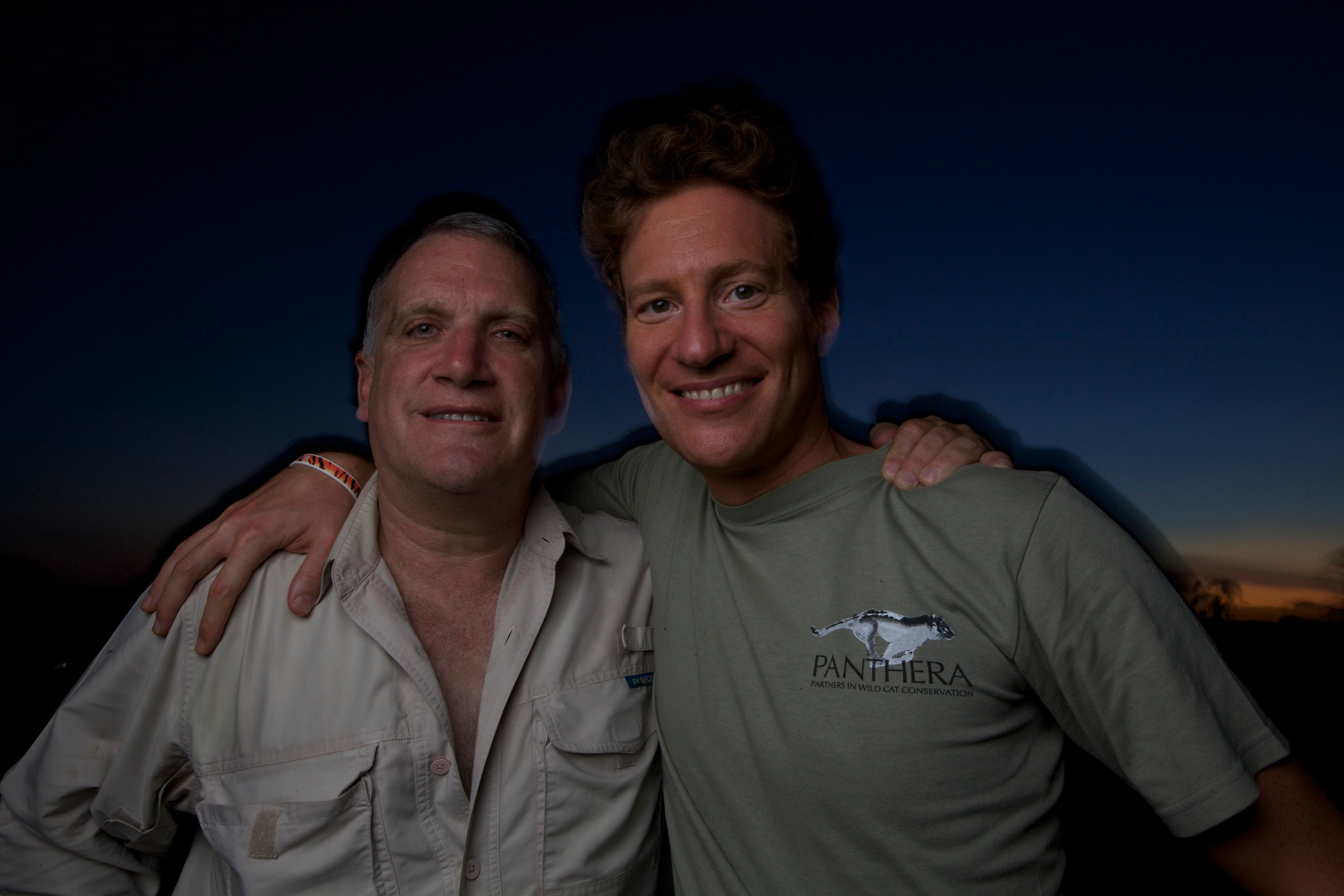 Panthera began with the enterprise and vision of one man: Dr. Alan Rabinowitz. A famed wildlife biologist, Dr. Rabinowitz made it his life's mission to protect wild cats throughout his storied career. From helping establishing new jaguar preserves, conducting radiotelemetry research on small cat populations and even helping create the world's largest tiger preserve, he left an indelible mark on conservation across the globe.
But he always wanted to do more. In 2006, he realized a vision with his friend Dr. Thomas R. Kaplan. Together, they co-founded Panthera, dedicating themselves to protecting the world's 40 species of wild cats and their landscapes. In the past 15 years, Panthera has grown into the world's leading organization protecting wild cats, with offices around the world, a large staff of hardworking minds and, most importantly, numerous conservation goals reached. Dr. Rabinowitz and Dr. Kaplan began with a dream. And though Dr. Rabinowitz tragically passed away in 2018, we are moving ever closer to realizing it. 16 years on, we are committing ourselves each and every day to defending and protecting the planet's 40 species of wild cats and their landscapes. With scientists, law enforcement experts and wild cat advocates on the ground in 39 countries and hundreds of thousands of supporters around the world, we are building the movement that will ensure wild cats survive for generations to come.

As we look to the next 15 years, more threats loom for wild cats, including more climate emergency disasters like wildfires, as well as surging demands for poached wild cat parts. With your support, we are ready to ramp up our efforts to study and protect big cats in 2021 and for the next 15 years and beyond.
Thanks to our supporters, we have accomplished so much in our 15 Wild Years:
15 focal species of small cats protected
14 key lion landscapes identified
13 jaguar school workshops conducted
12 acoustic monitors were deployed to track poachers' gunshots
11 countries where we lead or support jaguar conservation
10 tiger project sites across Asia
9 global hubs and offices
8 countries where we lead or support cheetah conservation
7 model iterations of our revolutionary PoacherCams 
6 tribes partnered with the Olympic Cougar Project
5 leopard poaching hotspots identified through DNA analysis
4 countries where we protect snow leopards
3 information hubs for countering wildlife crime
2 Furs for Life projects to reduce the use of wild cat skins
1 amazing community of wild cat advocates around the globe