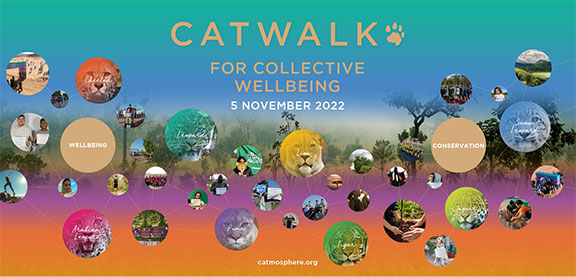 With many of the world's wild cat species staring into the face of extinction, Catmosphere has two objectives:
To raise awareness of the crucial work in big cat conservation; and
To produce inspiring campaigns that share stories and facts about the conservation of big cats.
Catmosphere achieves these objectives through strategic initiatives, which will roll out in 2021. And most critically, Catmosphere proceeds are given to the only organization that is devoted exclusively to the conservation of the world's 40 wild cat species: Panthera.
Stay tuned for our next Catwalk on Saturday, November 5th, 2022!