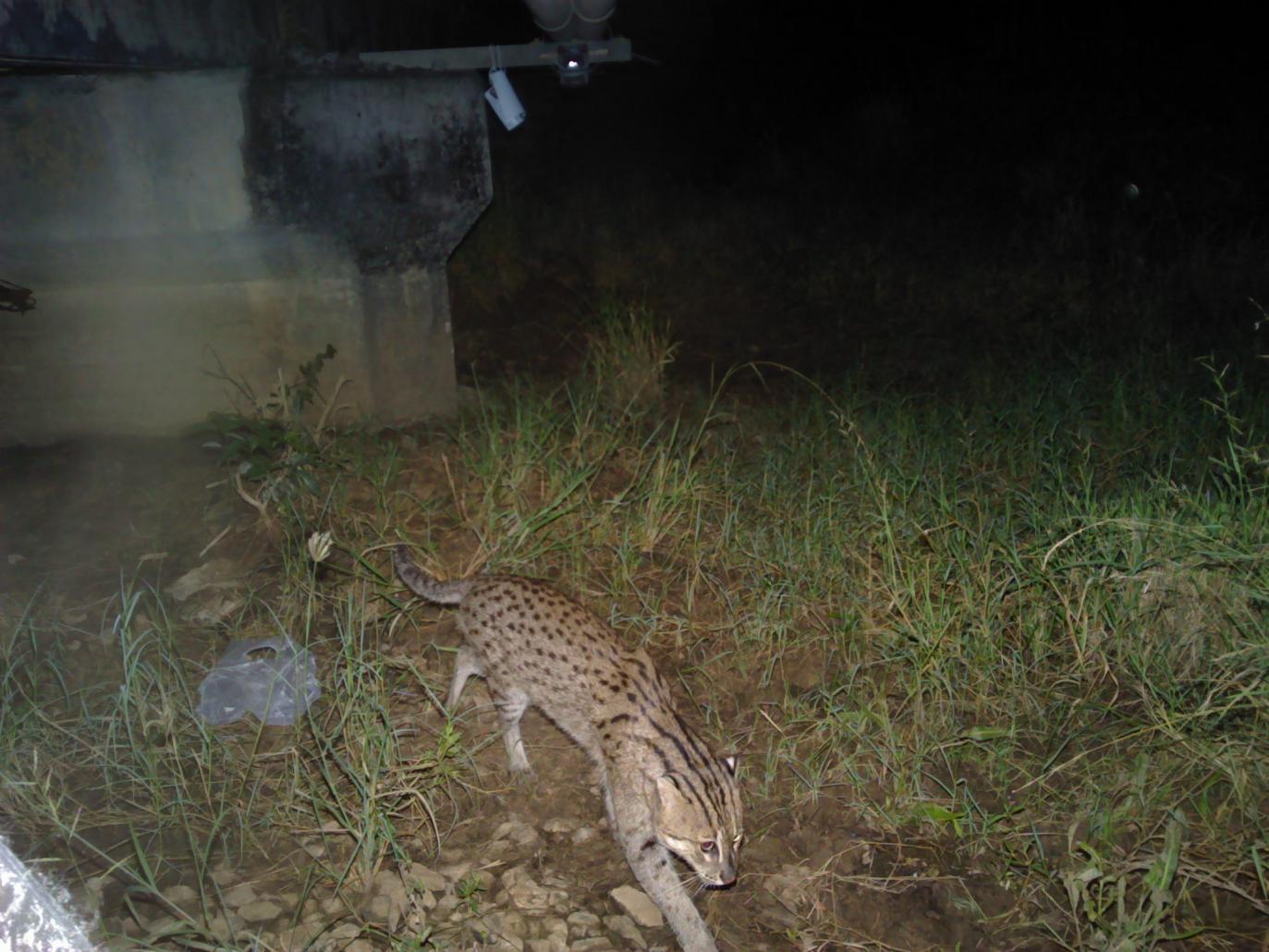 Why did the cat cross the railway? This may not be the age-old question of the chicken crossing the road, but at Panthera, questions like this are of prime importance. Some of you may already be familiar with Panthera's Olympic Cougar Project, a collaboration between Panthera, the Lower Elwha Klallam Tribe and five other indigenous groups in Washington State, USA to understand puma connectivity across the I-5 highway. Or, take our multitude of programs in the Americas trying to understand how jaguars navigate different roadways as they move across the "Jaguar Corridor". Roadways and railways often serve as barriers to genetic flow and threaten cat safety, so Panthera is always seeking to understand how to improve cat behavior in this regard. 
Like in the Americas, the same is true in Asia. A recent study by Panthera showed that eight of the top ten apex predators most threatened by roadways lived in Asia, like tigers and leopards. In Southeast Asia, we are focusing on a much smaller cat, however. In October 2021, Panthera Thailand deployed camera traps in the area around a railway as part of a survey to evaluate its effects on fishing cat habitat, in Khao Sam Roi Yot National Park, the last stronghold for fishing cats in Thailand.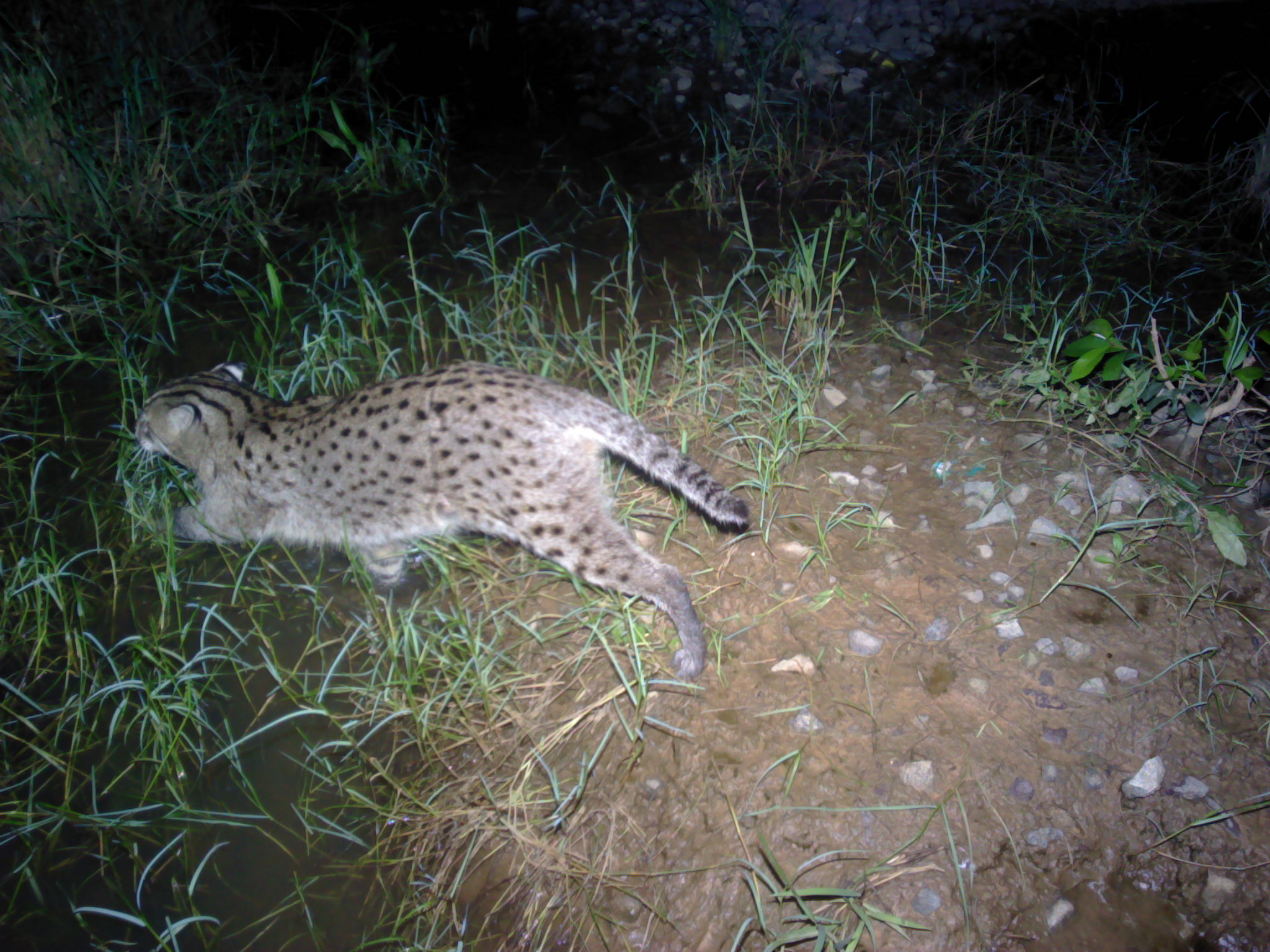 In the area surrounding Khao Sam Roi Yot National Park, this type of barrier is known to impede wildlife movement patterns and it is often associated with habitat fragmentation. The effect of linear infrastructure on open plains fishing cat habitat has become a problem of global significance.  Today, fishing cats are further threatened by the recent installation of a border fence between habitat areas and the construction of a new railway corridor. Both bisect two distinct fishing cat populations and threaten their future existence. Both of these are likely to affect wildlife responses to roads and railways and hence, their impacts on animal behavior, mortality and landscape connectivity.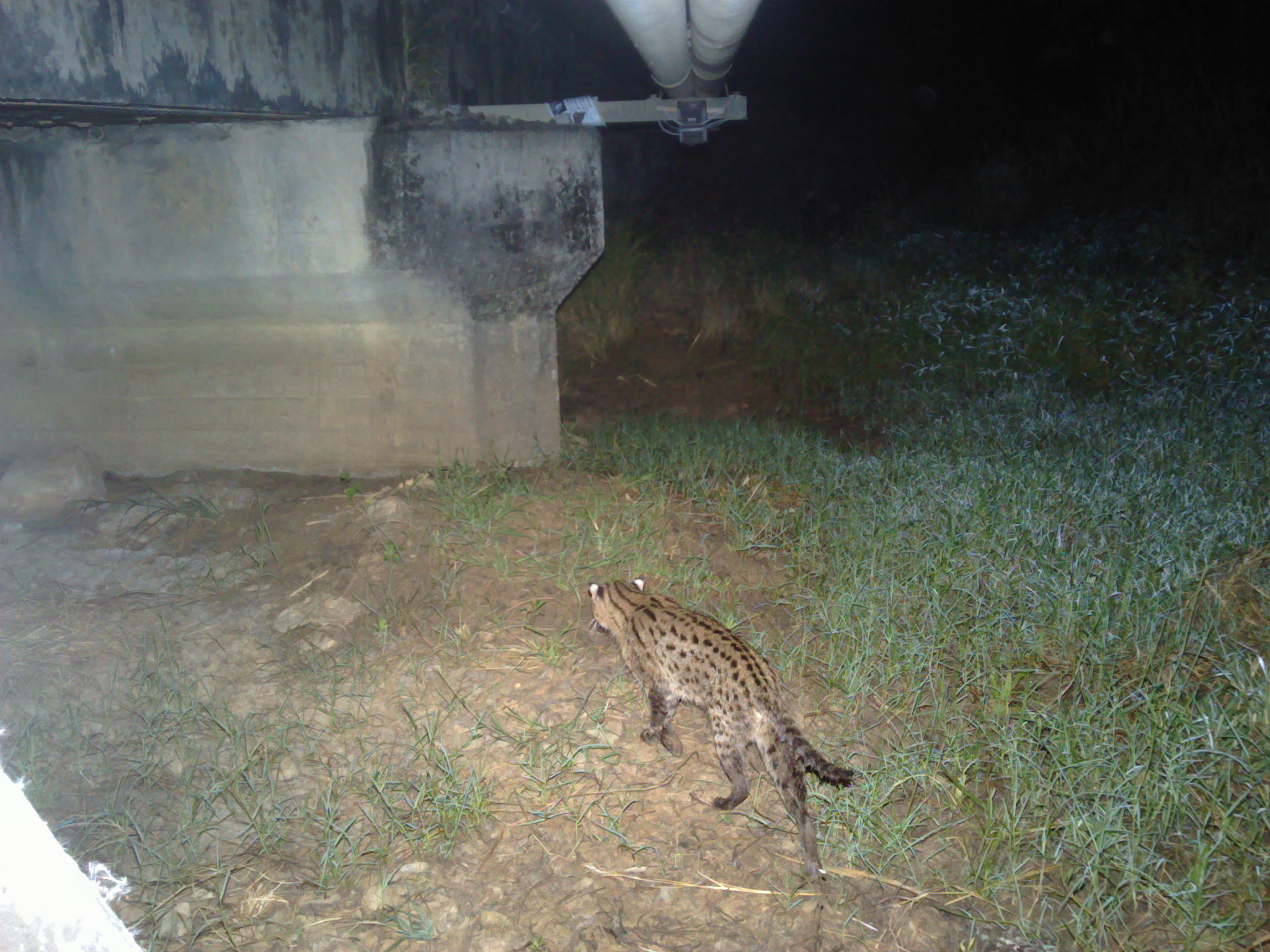 With this in mind, we began our study. Setting out camera traps on the landscape, we sought to discover how fishing cats were being affected by the railway, and whether that effect was negative. But, to our relief, their findings were positive. This survey found that the railways had little effect on fishing cats. Fishing cat scat was found on railroad tracks, suggesting that fishing cats used the railway bridges as a corridor between populations. This is quite comforting, as it negates the trend of other wildlife in Asia being negatively affected by transportation infrastructure. Hopefully, this seemingly positive development for fishing cats continues around Asia in the future.  
In the end, then, the answer is quite simple. Why did the fishing cat cross the road? To get to the other side! 
Learn more about small cats.