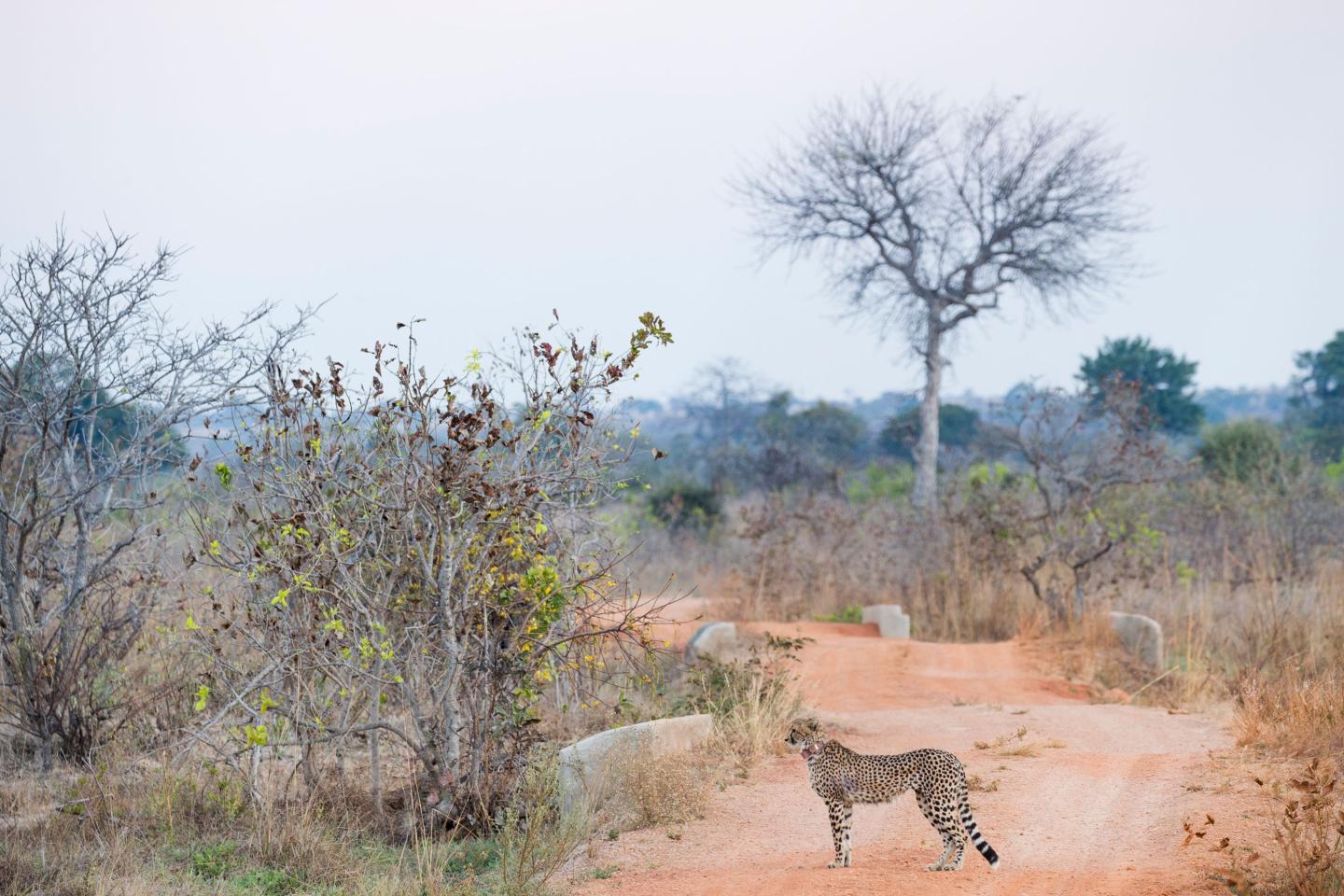 Sebastian Kennerknecht is a wildlife conservation photographer who often partners with Panthera.
After the amazing face-to-face lion encounter I described in my last blog post, I was called away to a group of sub-adult cheetahs with Panthera biologist Xia Stevens and Viktor, a game scout, during my most recent conservation trip to Zambia's Kafue National Park.
We rushed down the road, as these cheetahs had not been seen for months. The trio consisted of two males and a female, all siblings to each other.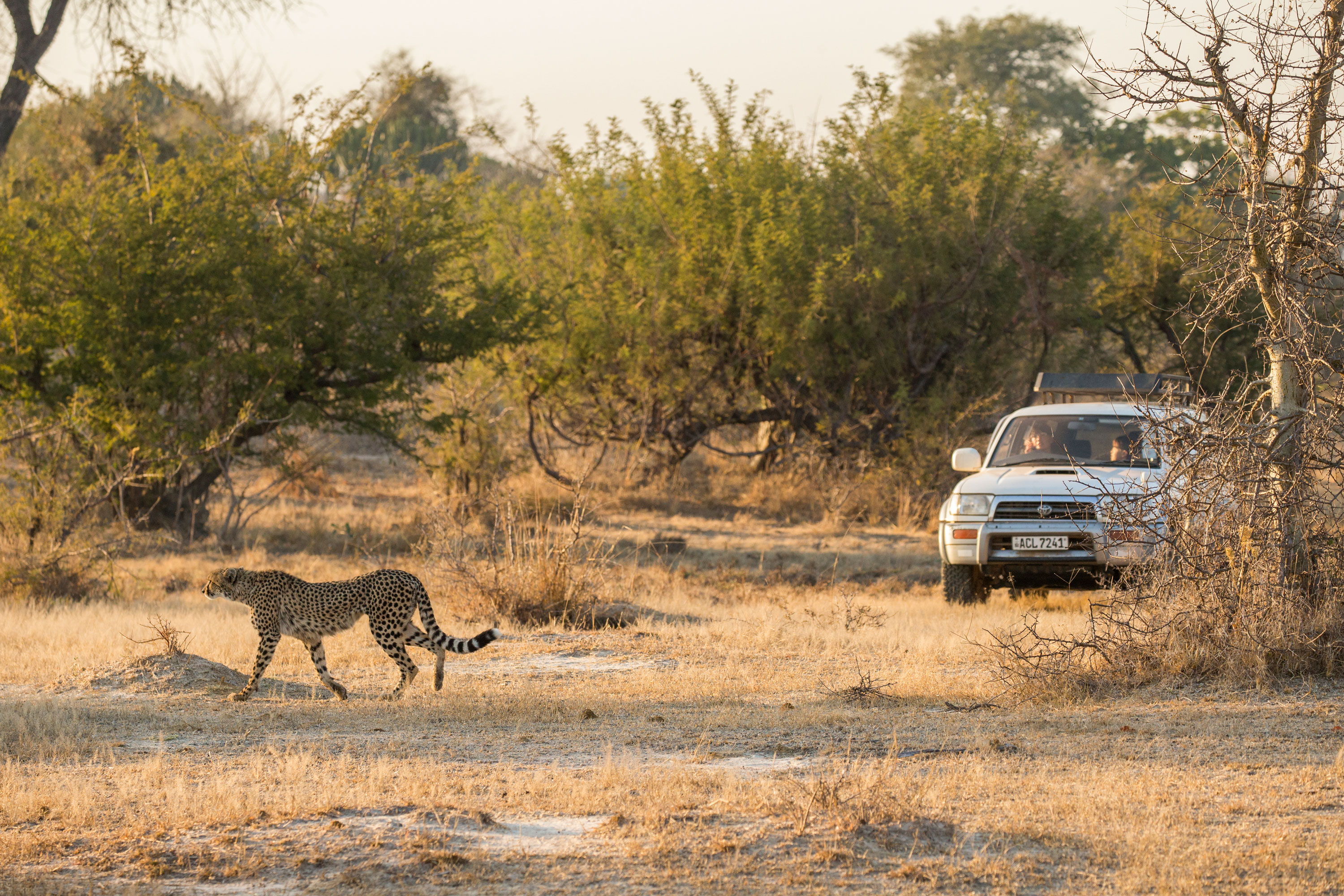 The female was of particular interest, as Panthera wanted to collar and track her to learn more about the species. With the necessary veterinarian for the procedure in camp, it was incredibly important that we didn't lose the group.
Luckily for us, after having a run-in with two large males who either wanted to mate with the female or wanted the sibling group out of their territory, the trio settled down for the day in the shade. The best and only time to collar a cheetah is in the early morning, when the day's heat has not yet arrived, and the cheetah has all day to recover.
It was noon now. We had a long 18 hours ahead of us.
As night fell, we were joined by Panthera's partners from the Zambian Carnivore Programme. Together, we kept a close eye on the group. As they snoozed away, we stayed awake, vigilant in case they suddenly decided to get up.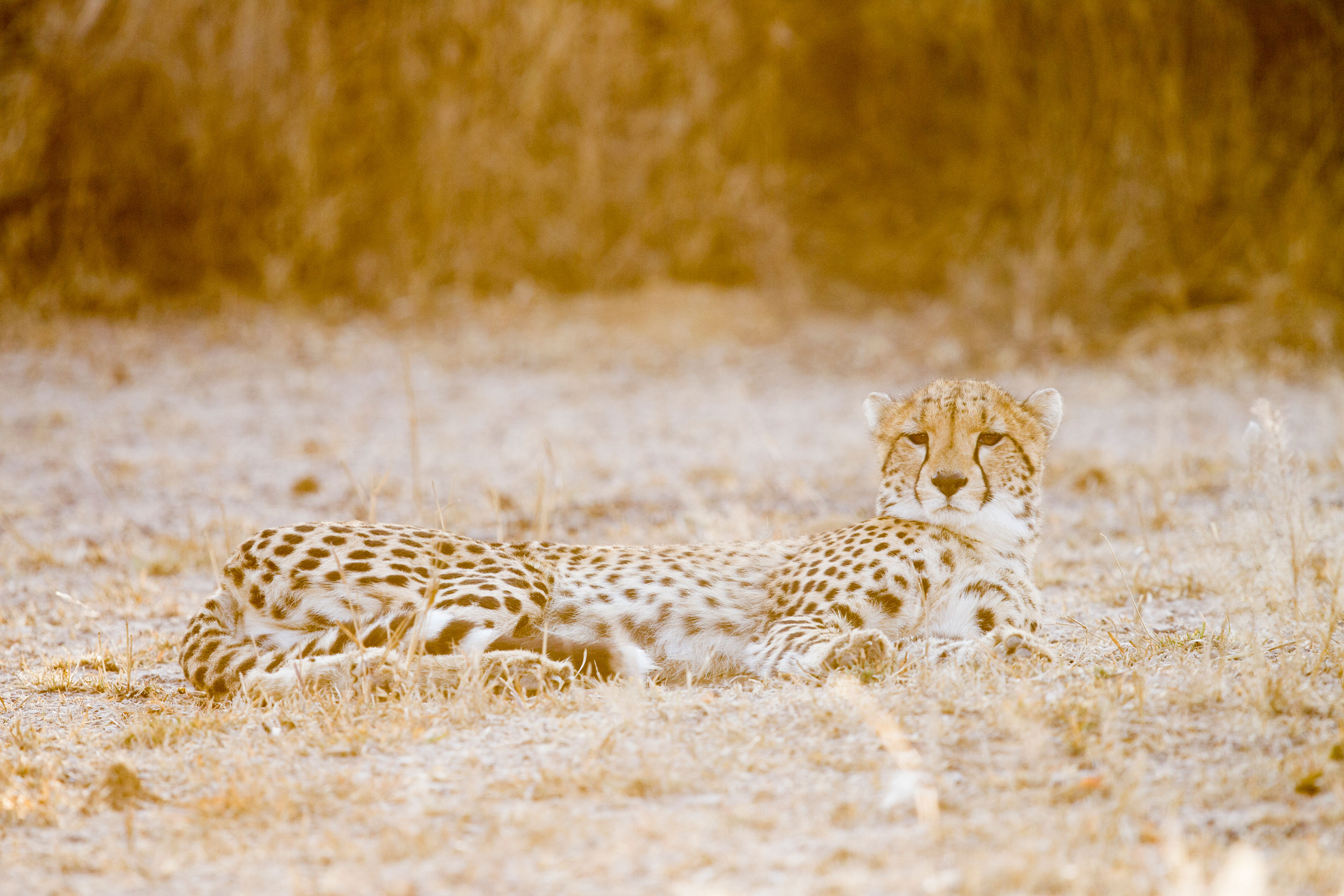 That did not happen until 4:30 in the morning. We crept behind them in the pitch black, keeping our distance so they could hunt, but staying close enough to not lose them.
As daylight broke, the cheetahs unsuccessfully chased a puku. By this time, Panthera's Cheetah Program Director Dr. Kim Young-Overton had joined the pursuit. The veterinarian was also close by in a third vehicle. After the failed hunting attempt, the trio once again laid down.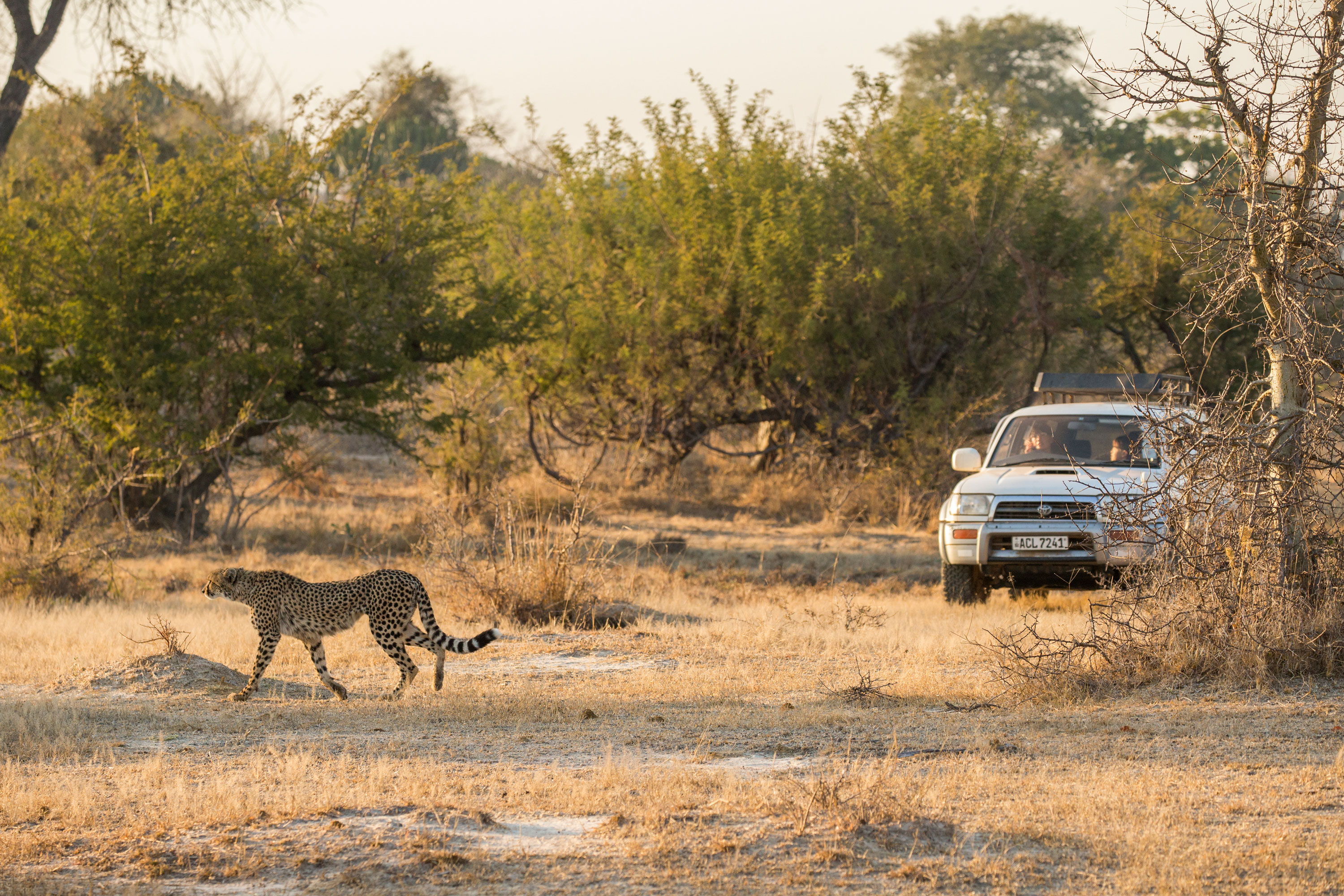 The time to move in was now.
The next 45 minutes flew by. The team worked seamlessly as the female cheetah was sedated, collared, measured, and woken back up.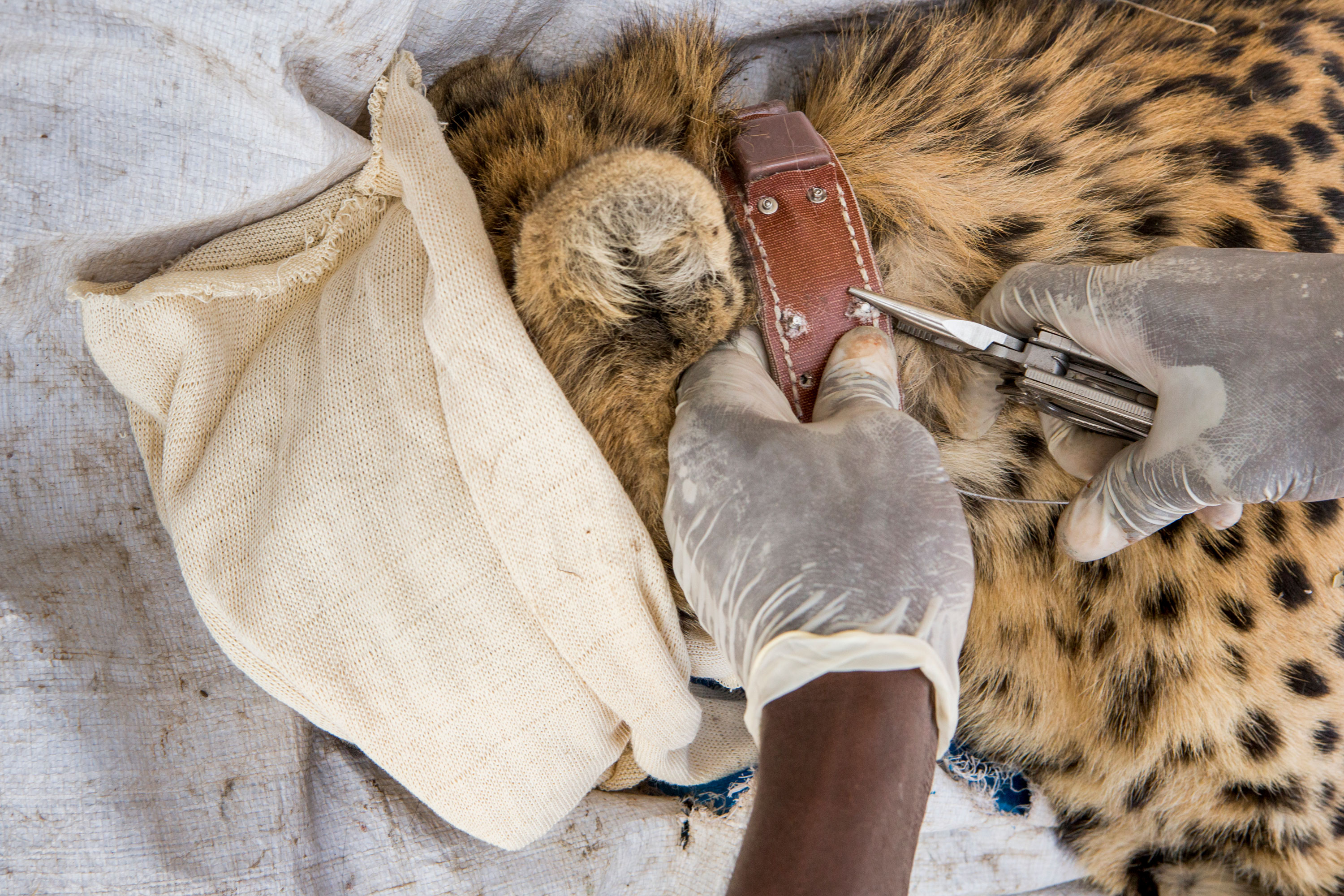 Her brothers waited for her as the drugs wore off. We continued to observe her, eventually seeing her run off with her siblings.
Through the collar's data, Panthera now knows where this female resides. They relay this information to the anti-poaching teams in the park, who then deploy to the areas in search of poachers and snares lining the landscape.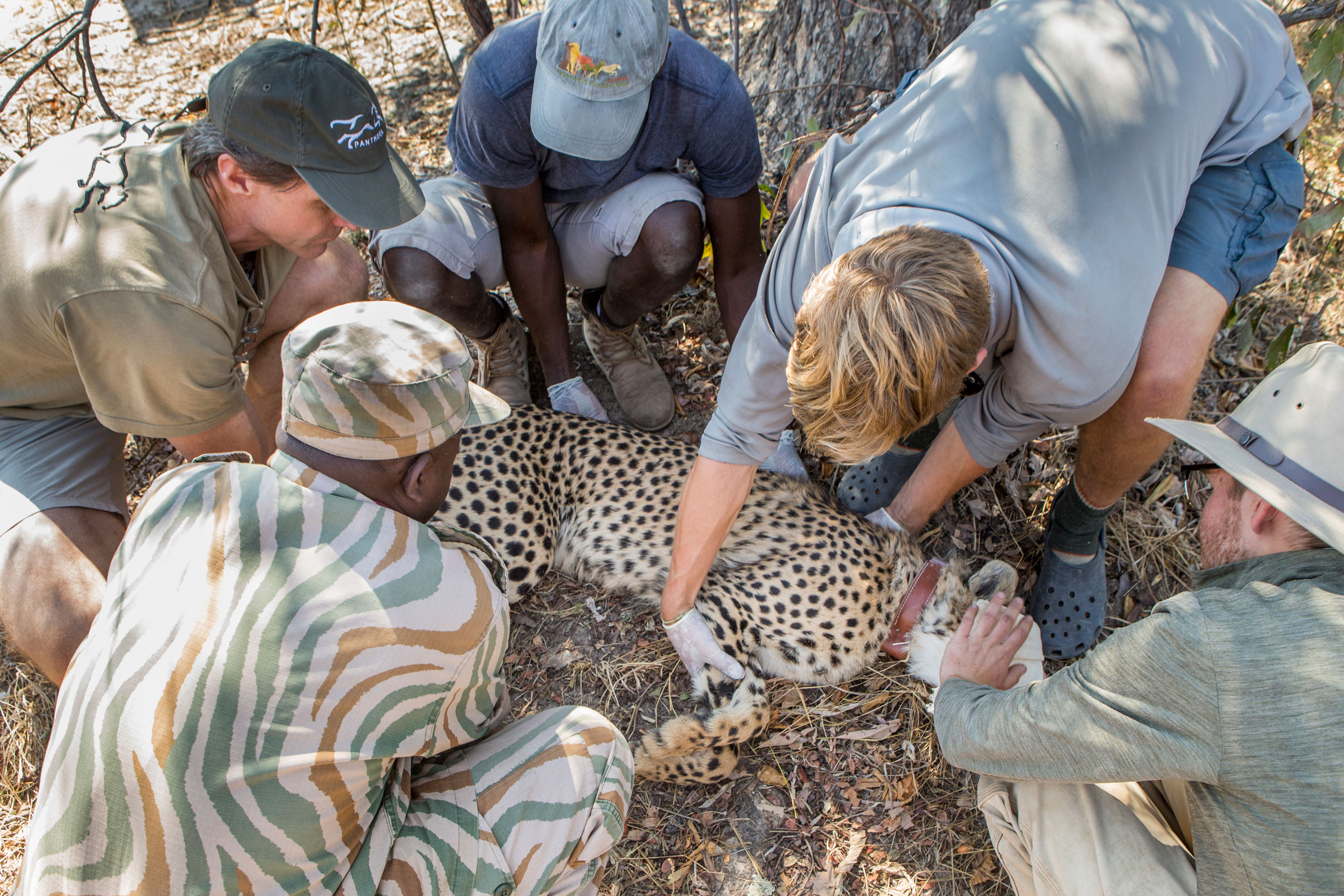 With the park under constant threat, the collar keeps the cheetah alive.
Learn more about the threats facing cheetahs and the work Panthera does to protect them here.