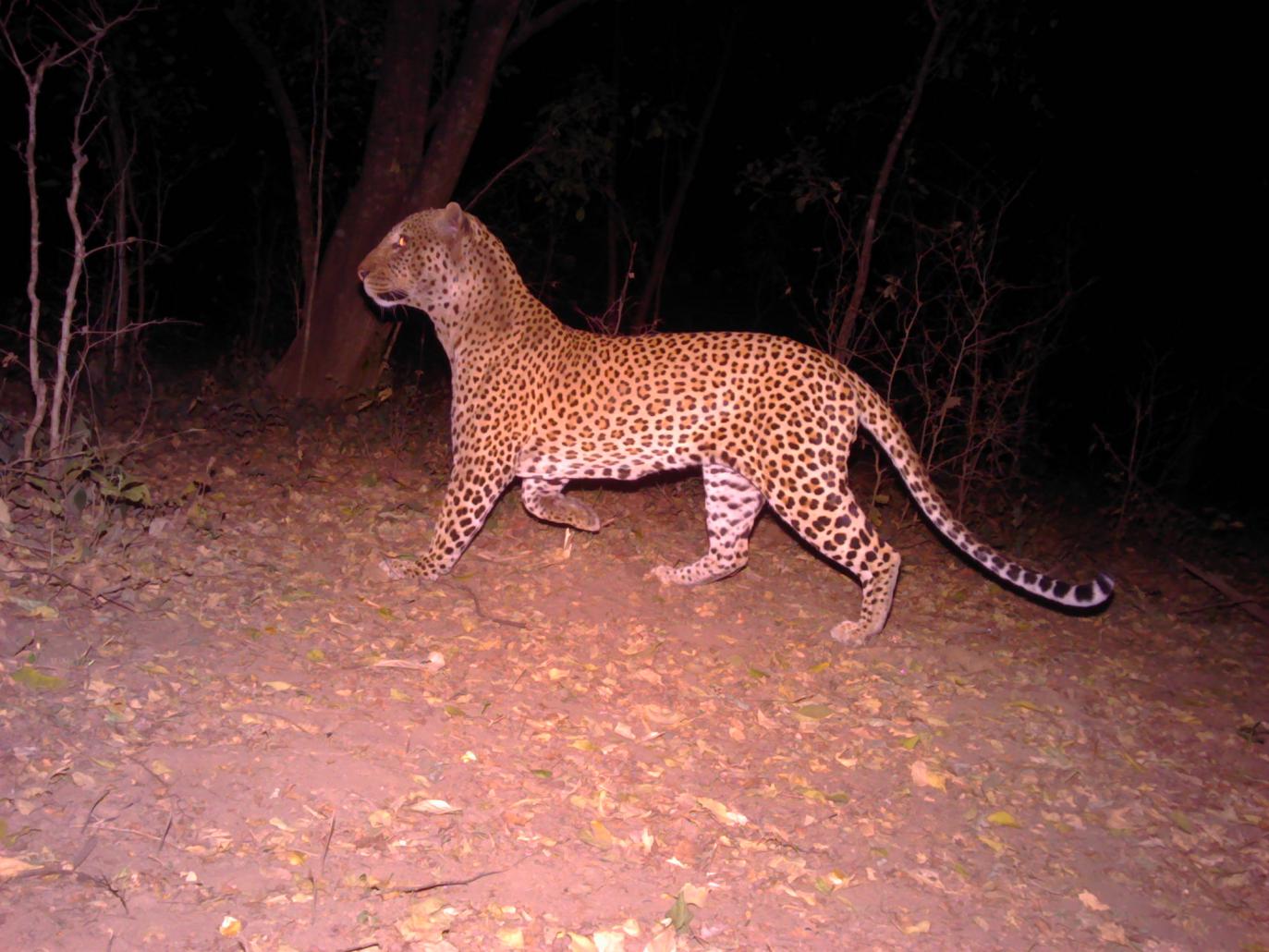 As Regional Carnivore Monitoring Coordinator for West and Central Africa, Marine Drouilly shares her enthralling experience setting up camera traps to study leopards in Ghana's Mole National Park. 
In West African savanna-dominated ecosystems, camera trap deployment to study wildlife must occur during the dry season, which generally spans from December to May or June, depending on the country. Outside of this time frame, the rains are so intense that jeep tracks are undrivable, plains are flooded, rivers are uncrossable and the vegetation turns into an impenetrable wall where no camera traps can be deployed. But for now, my small but mighty team eats up kilometers with our steps. 
With field technicians Robin Horion and Kai Fitchen, my mission is to deploy camera trap arrays across several protected areas in West Africa to assess the status of leopard populations and that of their prey in the region. This season, we are in Mole National Park, the largest protected area in Ghana, which spans almost 5,000 km2 in its northern savanna region, not far from the Burkina Faso and Ivory Coast borders. Conducting fieldwork on large cats in Africa is the dream of many field ecologists. People often romanticize our daily life in the bush, thinking that we are driving around viewing wildlife during the day and having sundowners in the evening. Well, this is not the entire truth…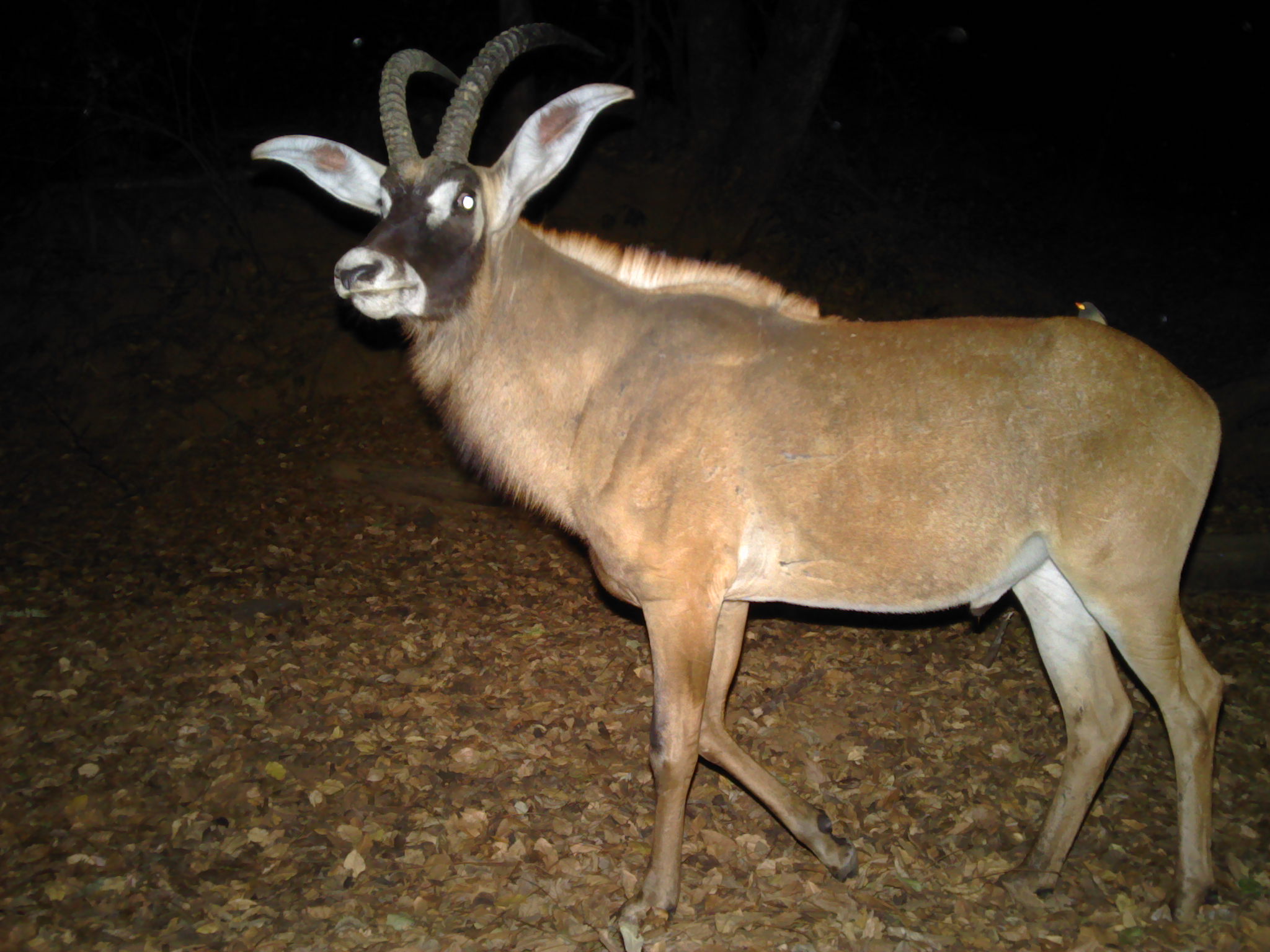 Accompanied by rangers from the Wildlife Division of the Forestry Commission of Ghana, the authority responsible for the management of the park, our task is to deploy 100 camera traps. We have a strict deadline: early May, when the mahogany and brown hues of the land transform into the electric green of vegetation known to hurt the eyes. In other words, we must be done before the heavy rains start. Although observing the change of seasons in West Africa is like witnessing a magic trick, the first rains can be particularly frustrating for field ecologists. The humidity rate rises, making hiking in temperatures more than 35°C particularly challenging.  
Humidity is not the only thing that grows at that time of year, alas. Shoots, roots, radicles, creepers, vines, leaves, all rush upwards to soak up the sun rays necessary for photosynthesis. It is common to arrive at a site after several hours of hiking, hopeful that no elephant has knocked over our camera trap deployed a few weeks before, to find that a single shoot has grown 50 cm in a few days just in front of the lens of our camera trap. What is the likelihood of this? Well, it must not be that low because it happens quite often. As a result, thousands of false vegetation triggers (that will all need to be checked manually in case a leopard had passed in front of the camera) will have drained the batteries and the camera would have been off for a few days before our check (sigh). One can only hope that the leopard we were trying to photograph did not choose that short time window to pass in front of the camera…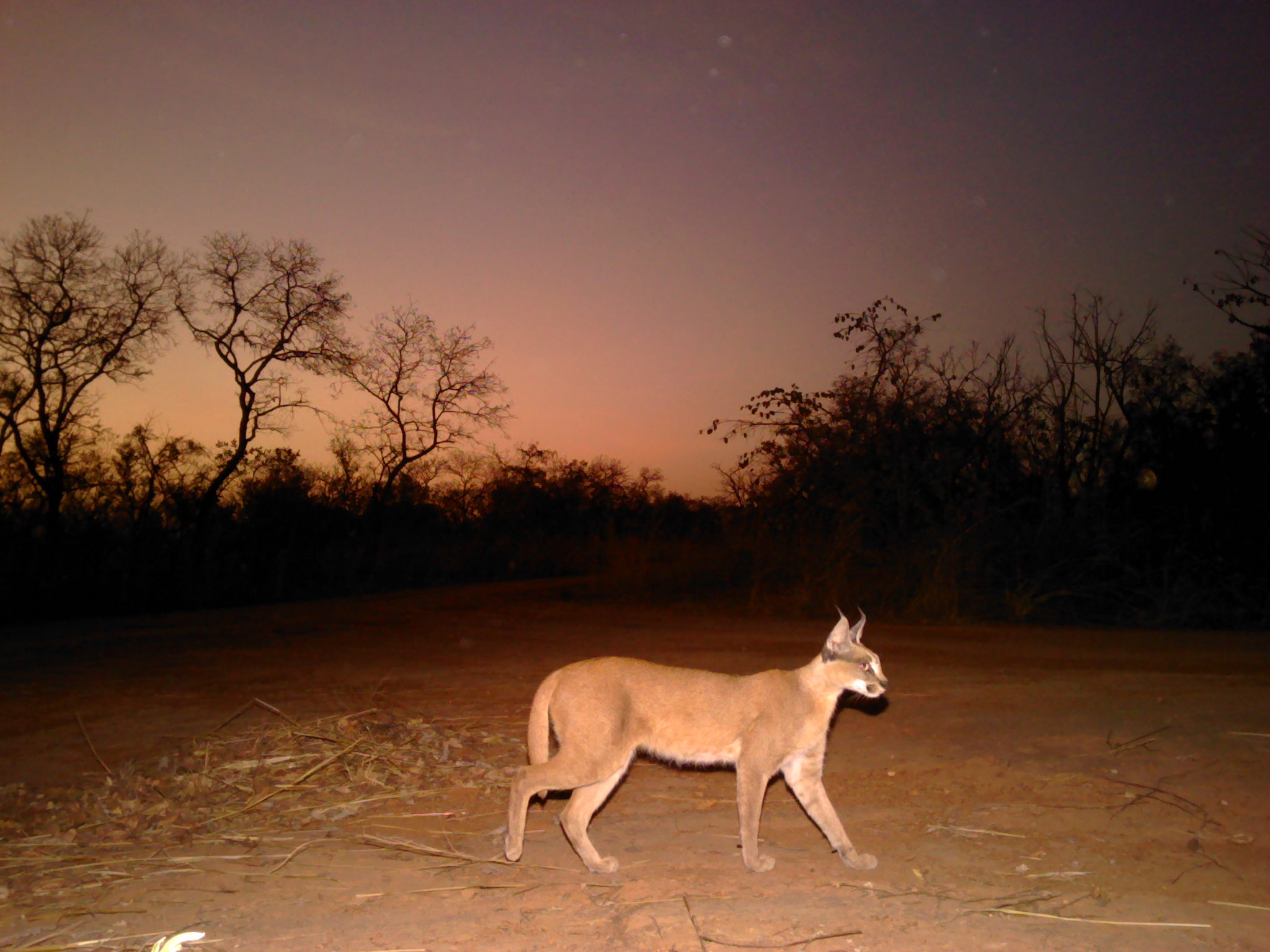 Another living organism grows in number at that time too: the tsetse fly.  
"Ouch!! Why did you hit me?" 
"You had at least twenty on your back!" I replied to Kai with an apologetic smile. 
"That's because you are leading the way," explained our ranger, Nico, who is taking care of our safety during fieldwork. 
Robin brings up the rear, wearing gloves, even with the high temperatures, "I prefer being too hot than being eaten alive!" Fighting against hardcore insects makes you resourceful, and Kai and Robin had started a fierce competition with the flies, inventing all sorts of outfits and tricks to avoid being bitten. Do I need to tell you who the winner ended up being? 
We were hiking through air so hot it singed our nose hairs and left us puffed. Swarms of tsetse flies were harassing us as we were penetrating deeper and deeper into the riverine vegetation, guided by a well-trodden elephant trail surrounded by majestic kapok and baobab trees. Suddenly, our ranger Nico halted. Right in front of us, in the thick vegetation, he pointed to a herd of elephants with a few little ones, younger than a year old. They came to drink at the river and were now feeding peacefully. We were so close; we all held our breath. The matriarch smelled us anyway and left her trunk to identify the direction of our presence, in a way that looked like a salute. She then proceeded in moving her family off the path, away from us. What an exciting encounter!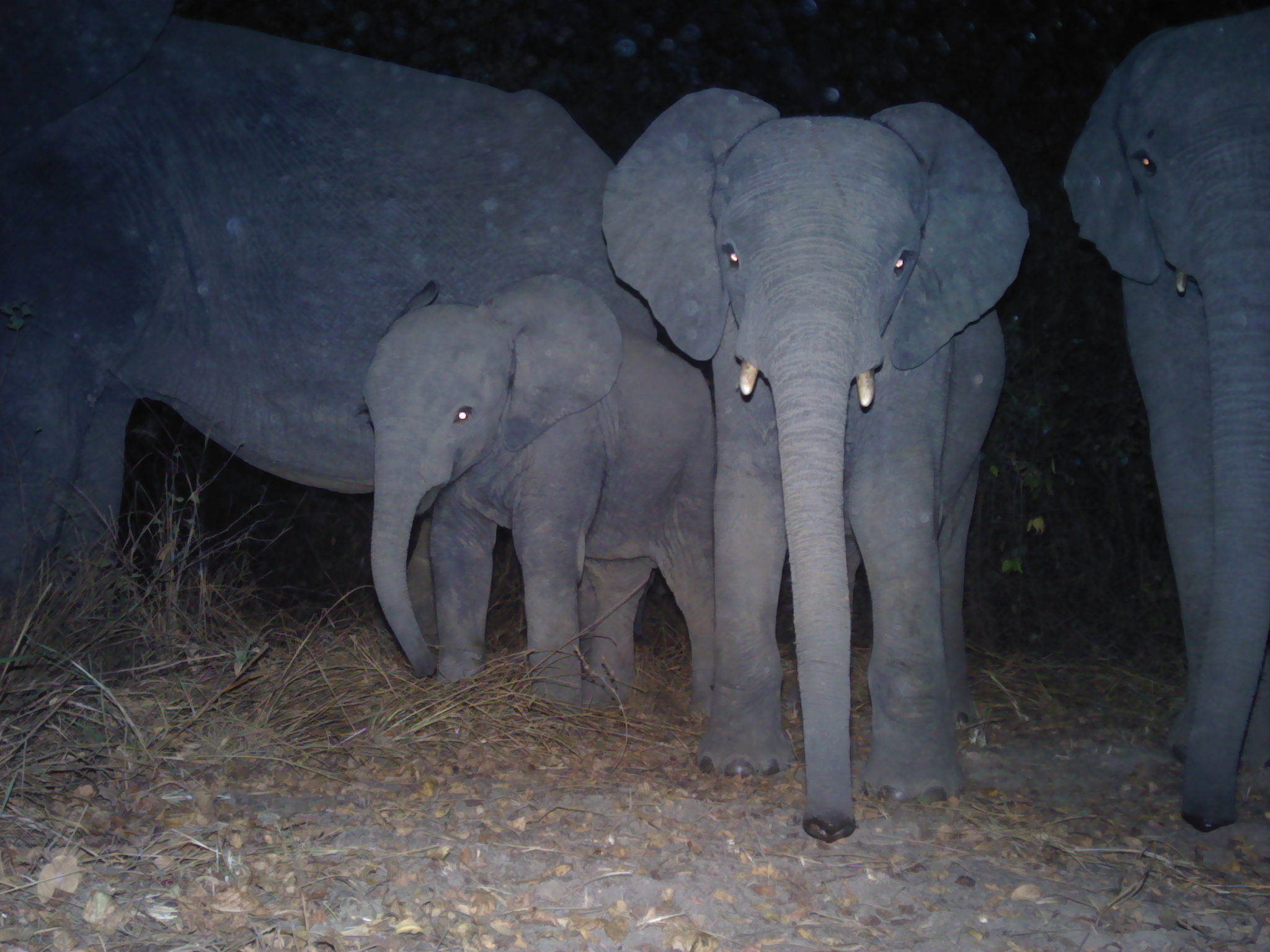 The area where our camera trap was set up is one of the favorite spots of a troop of white-thighed colobus, a critically endangered primate living only in Ghana, Togo, Benin and Ivory Coast. Like many other wildlife species, white-thighed colobus are hunted for their meat and fur, sold under the umbrella term bushmeat. Buffalo are also a target because of their large body size, which means more money can be made when sold on the bushmeat market.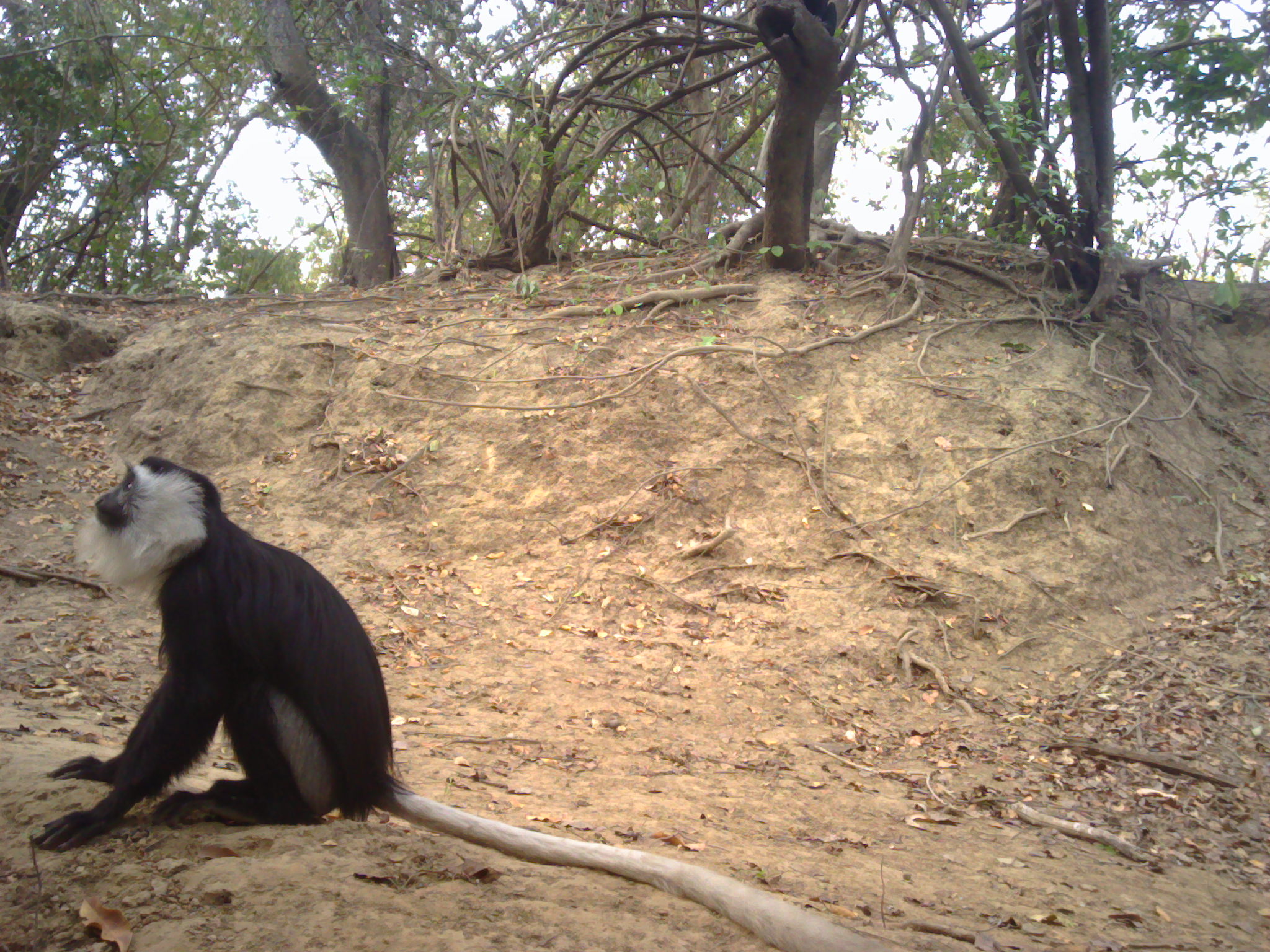 Aside from primates and ungulates, carnivores are also being poached in protected areas across West Africa, including in Mole, despite the constant effort of the anti-poaching units. If a poacher kills a leopard, the meat will be sold on bushmeat markets. The skin, claws and the skull (or the teeth alone) are also sold as they all play a role in various traditional belief systems that are widespread throughout Africa. We found numerous skins and body parts from leopards, spotted hyenas and lions in the markets we visited around Ghana. Gin-traps are common in villages around national parks, as are rifles and snares.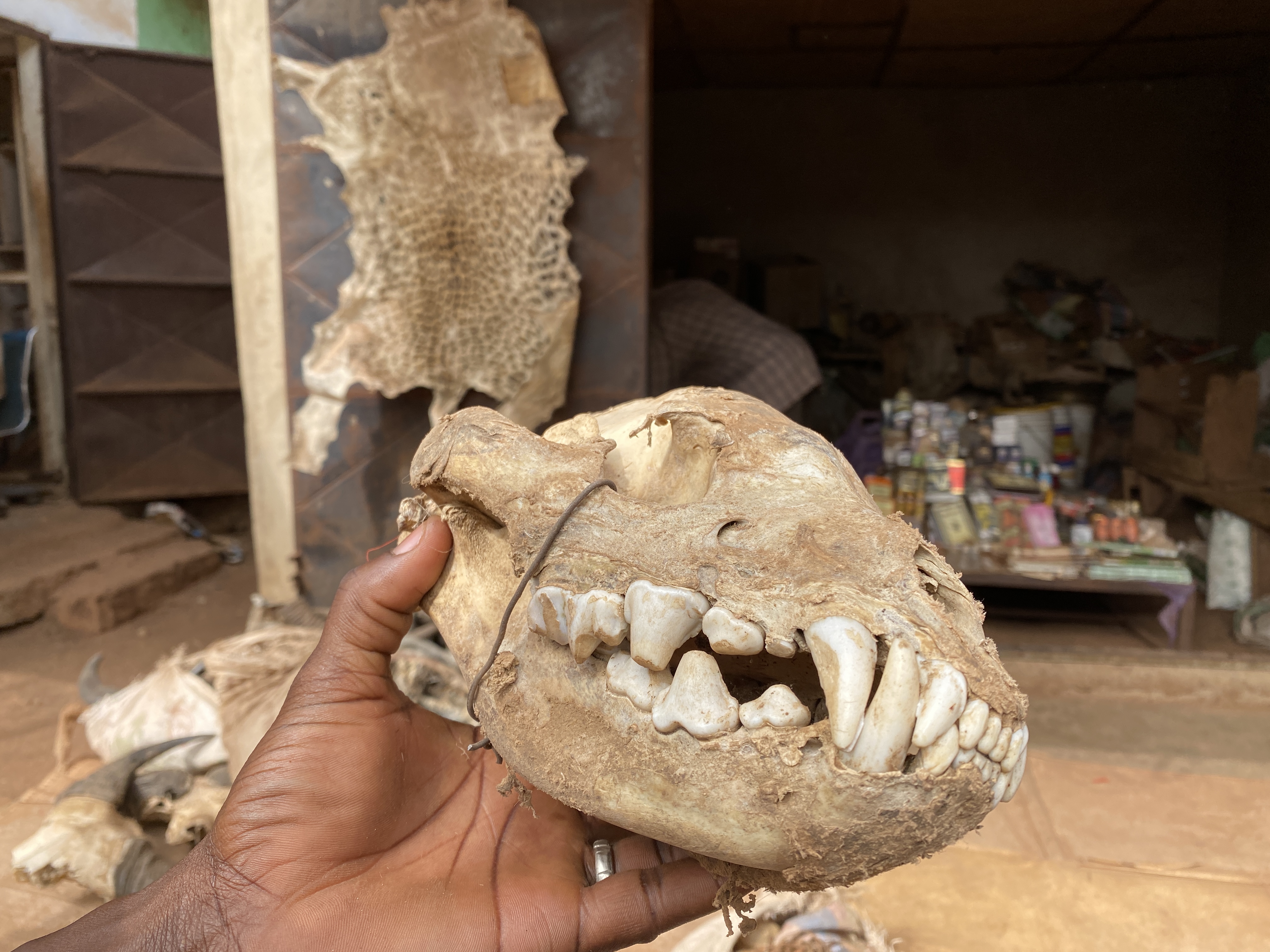 Leopard conservation in Ghana matters. Leopards are very adaptable, ranging over most of Africa, Central and Southeast Asia, with a broad dietary niche and ability to live in various environments, from mountainous, rocky areas to tropical forests, sometimes even living in the suburbs of big cities. For this reason, they are often deemed to warrant low conservation priority. That's not the case. Their population trend is decreasing across their range and they currently occupy no more than 5-14 percent of their historic range in West Africa. Our time in the field has repeatedly shown that leopards are endangered, even in national parks. With local partners such as the DPN in Senegal and the Wildlife Division of the Forestry Commission in Ghana, we have been filling knowledge gaps about the status of the species in this region to better address the threats it is facing. Protecting leopards will also help protect all other species sharing the same ecosystems. For this reason, my team and I will continue to race with tsetse flies, fight with growing vegetation and swelter in the scorching heat of the dry season because we all want to keep living in a world where leopards roam.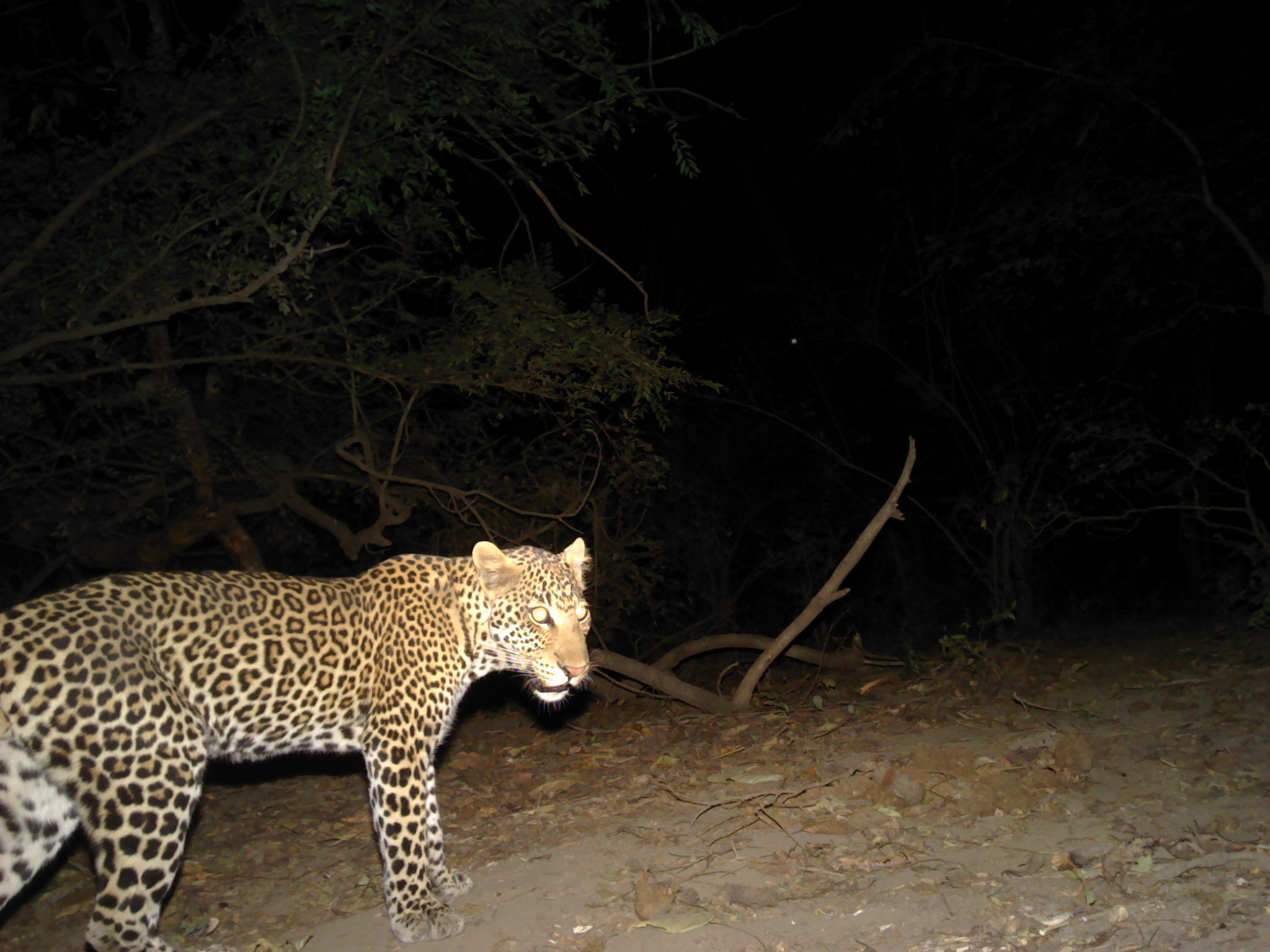 For the latest updates, follow Mole National Park on Facebook.  
Learn more about leopards.