About Us
Panthera Colombia is a science-based non-governmental organization seeking to ensure the future of wild cats inhabiting vast and highly biodiverse landscapes. Across South America, Panthera Colombia's work is focused on Colombia and Perú, coordinating and implementing numerous projects encompassing two key thematic lines: Conservation Science and Conservation Action. Working alongside local communities, the private sector, governmental and non-governmental entities, we seek to support science-based conservation actions while promoting coexistence, improving communities' livelihoods, building new capacities, and positively impacting decision-making to link key allies towards a common goal.
Mission & Vision
While Panthera guides the mission and vision of Panthera Colombia, we have adapted our own guidelines to cater to the unique needs of wild cats in the region:
Mission: Panthera Colombia supports Panthera's overall mission by protecting the six species of wild cats in Colombia and eight in Perú and their habitats through the improvement of the livelihoods of local communities.
Vision: We are the leading multidisciplinary scientific organization in the protection of wild cats in the region with a socio-ecological approach that promotes the empowerment and self-reliance of local communities.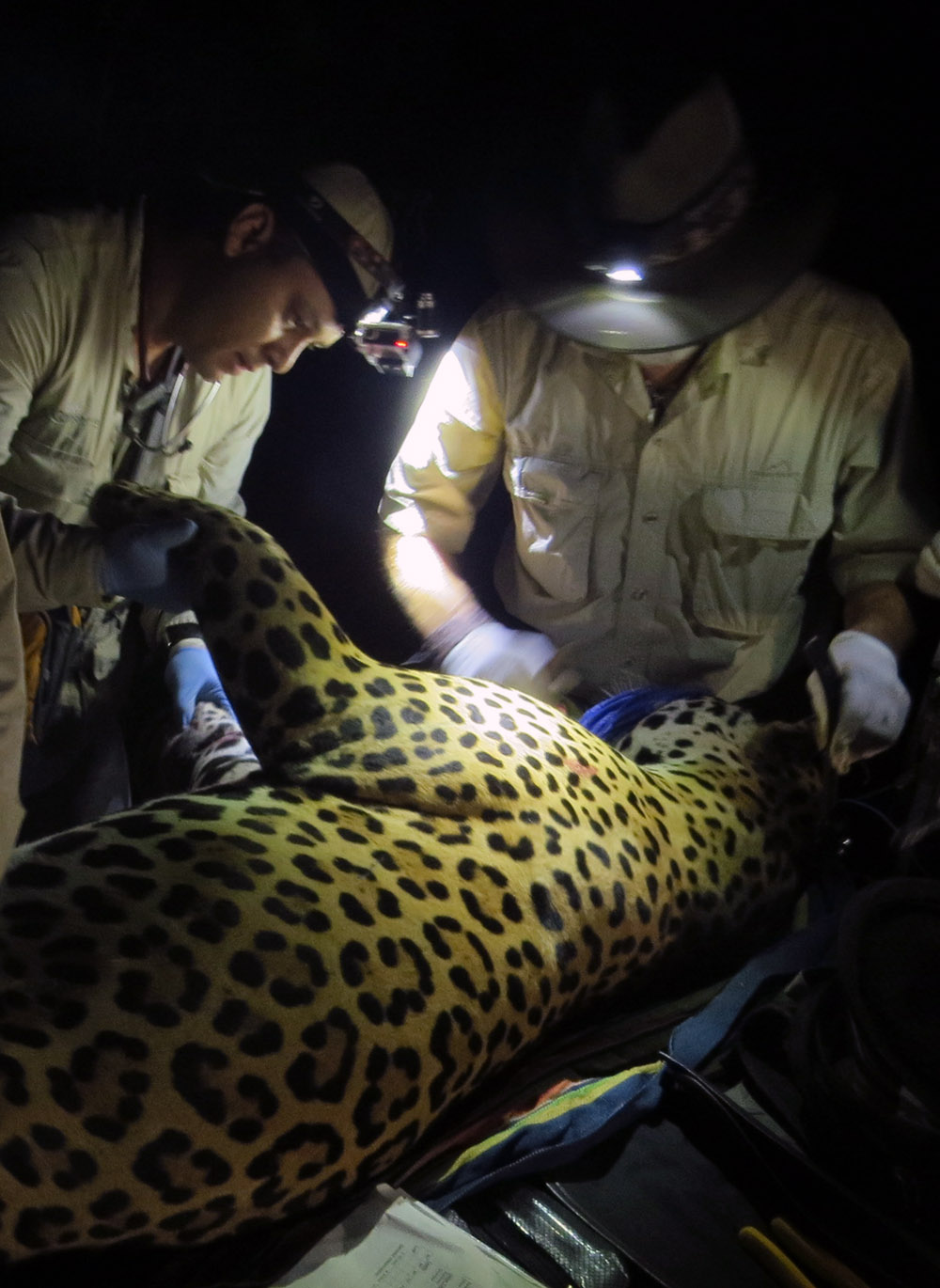 History
In 2009, Panthera Corporation created Panthera Colombia to protect the country's wild cats and ensure ecological and genetic connectivity between Mesoamerica and South America, seeking to protect 65 percent of the world's remaining jaguar populations. Panthera works in three countries in which the estimated jaguar populations are concentrated, with 51 percent in Brazil, 13 percent in Perú and 9.4 percent in Colombia.
Over the past decade, Panthera brought to the country cutting-edge conservation technology setting up the first camera trap studies in Colombia, back in 2009, to monitoring wild cat behavior and interactions using GPS collars, setting up the building blocks to guide and inform long-term conservation actions. Alongside conservation science, three working lines encompass our conservation action approach: Counter-Wildlife Crime, Human-Felid Coexistence, and Capacity Building; assembling an essential toolbox to properly address wild cat conservation challenges at multiple cultural and social biodiverse landscapes.
Today, Panthera Colombia's work extends over key wild cat conservation sites in the country working side-by-side with governmental, non-governmental entities, and local communities to address human-felid interactions, assess and respond to wildlife traffic, educate civil society, build new opportunities through wild cat tourism, and inform the general public and decisions makers about the importance of wild cat conservation in one of the most biodiverse countries in the world.