Wild Cat Species

— Lion

— Leopard

— Serval

— African Golden Cat
Priority Landscapes

— Plateaux Bateke National Park

— Country-wide Leopard Survey and Corridor Project   
Gabon's Plateaux Batéké National Park (PBNP) is the only place where lions coexist with Congo Basin rainforest wildlife like forest elephants, western lowland gorillas and chimpanzees. This vast forest-savanna mosaic was the last stronghold for the lion in Gabon and neighboring Congo for many years, until they were considered extirpated in the mid-1990s.
Since 2010, Panthera has collaborated with ANPN, Gabon's National Park Agency, to monitor wildlife in the park. In 2015, after two decades of absence, a lone male lion was spotted on a camera trap in the park. We knew this lion represented a new hope for Gabon and, indeed, West and Central Africa, where the lion is quickly disappearing. As a result, we increased our wildlife monitoring in the park and began to train and support anti-poaching patrols. Poaching, mainly originating from the neighboring Republic of the Congo, is the main threat to the park's wildlife. Luckily, wildlife has steadily recovered since the park's creation on the Gabon side of the landscape. Panthera Gabon is currently working on a countrywide leopard survey and helping the Gabonese government and ANPN identify gazette wildlife movement corridors in order to secure and connect populations. 
This project receives the financial support of the European Union through the IUCN Save Our Species Initiative. Its contents are the sole responsibility of Panthera and do not necessarily reflect the views of the IUCN or the European Union. The Save Our Species Initiative contributes to the long-term survival of threatened species, their habitats and the people who depend on them by supporting civil society organizations. We are also grateful for the support of the Lion Recovery Fund and the United States Fish and Wildlife Service.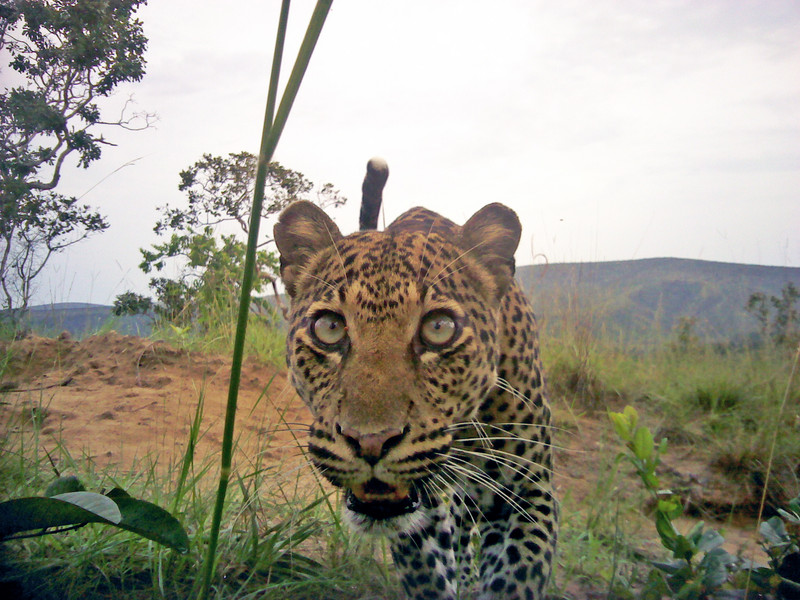 Contact
Staff
Philipp Henschel
West and Central Africa Regional Director
Christopher Orbell
Coordinator, Leopard Corridor Project
Myriam Tharackylas
Batéké Community Officer
Marietta Nouo Angoundji
Batéké Community Officer
Sara Betti
Project Coordinator, Batéké Lion Restoration
Sandra Ngoubangoye
Project Manager, Plateaux Bateke Support Project
Lily Dorcas Mbenga Matsoungou
Administrative and Financial Assistant