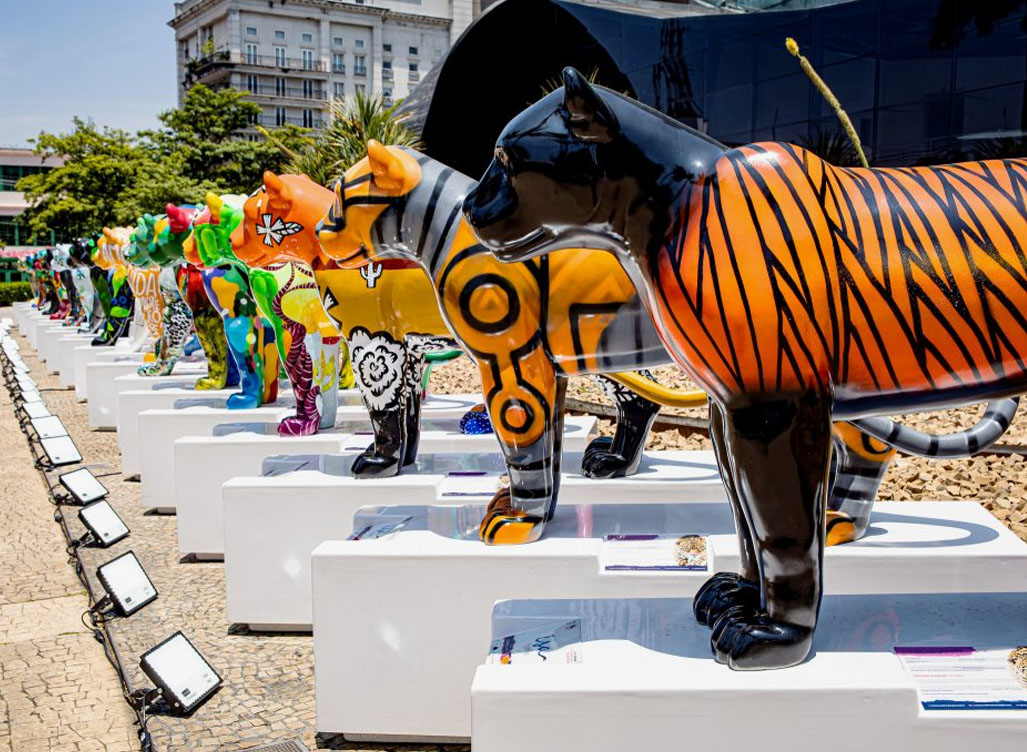 Jaguar Parade NYC 2022, an open-air art exhibition of forty jaguar sculptures designed by global artists, will take over the streets of New York for the first time on September 7 at the same time as the 77th United Nations General Assembly (UNGA 77) convenes to spread a pressing message; it's time to act for jaguars.
Organized by Artery, the Jaguar Parade's first edition took place in São Paulo from October to November 2019, and at that time, was known as the largest open air urban art exhibition in the history of the city.
"At Panthera, we are very proud to be a partner and sponsor of the Jaguar Parade NYC. Having been an integral part of the project since its inception, we are very happy to see it come to life in the shape of jaguars taking over the parks and streets and the global stage of NYC to spread an important message: that jaguars are powerful symbols of our biodiversity, our culture and our values and that conserving jaguars can open the path to a more sustainable future where both nature and people can thrive side by side."

—Dr. Howard Quigley, Panthera Jaguar Program Senior Director
Supporting the Parade
The Jaguar Parade NYC 2022 edition is supported by leading world organizations involved in conservation such as the United Nations Development Programme (UNDP), United Nations Environment Programme (UNEP), United Nations Office on Drugs and Crime (UNODC), Wildlife Conservation Society (WCS), Panthera, World Wide Fund for Nature (WWF) and The Lion's Share in a coordinated effort to raise funds and awareness about the urgent need to conserve jaguars and their habitats. During a month-long exhibition in New York City, the sculptures' online auction is open for bids and 100% of net proceeds will be donated to saving jaguars.
Life imitates art and has a profound effect on the way we look at the world around us, and that's how the jaguars will roar their message about wildlife conservation and its vital role in life on earth. New York City may be far from the home of the jaguar, but the Americas' largest cat is an iconic symbol of the same attributes New York stands for; power, beauty, freedom, and resilience. All are welcome to join, and every Jaguar Parade sculpture will include both braille and printed sign descriptions, enabling rich sensory experiences and meaningful connections.
Sculpture Locations
United Nations Headquarters, the Chelsea High Line, John F. Kennedy International Airport, LaGuardia Airport, Bronx Zoo, Central Park Zoo, Rockefeller Center and others!
For more information, visit the Jaguar Parade Website and official Instagram.